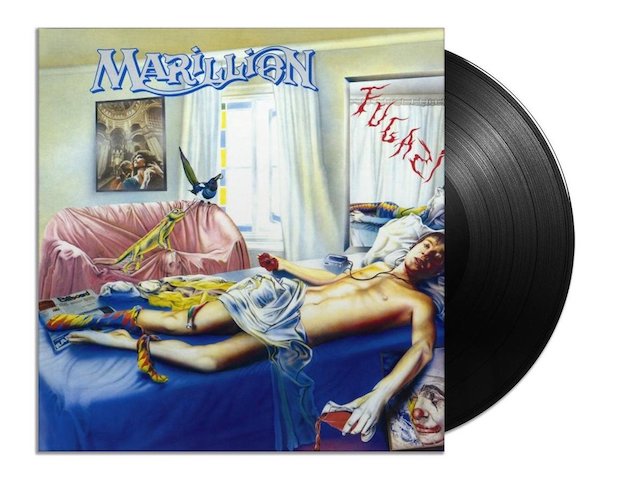 Review | Marillion-Fugazi-4LP Deluxe Boxset
Parlophon International
This is the second part of my review on Marillion's `Fugazi', that is finally released as the missing piece of their catalogue Deluxe reissued boxsets. You can read my review on the 3CD / 1 Blu-ray Deluxe Boxset HERE.
STORIES AND PICTURES
Exquisitely adding posture is the audiophile heavy vinyl version that pushes the boundaries of sonic depth with warm organic afterburns. Best experience is to enjoy the CD version followed by the vinyl edition even though I know buying both boxsets will impact on your savings.
No 5.1 nor a live video pressed in its wax, you have to embrace in heavy duty virgin vinyl. Pictures from the `Fugazi' tour featured on the 4 slipcase covers. Grainy but time stamped, I would have preferred more of Wilkinson's wonderful artwork rather. Artwork that has also been refreshed and revitalized printed on the front and back of the boxes. Very crisp and vivid, much like the booklet with its stories and pictures, sketches and drawing.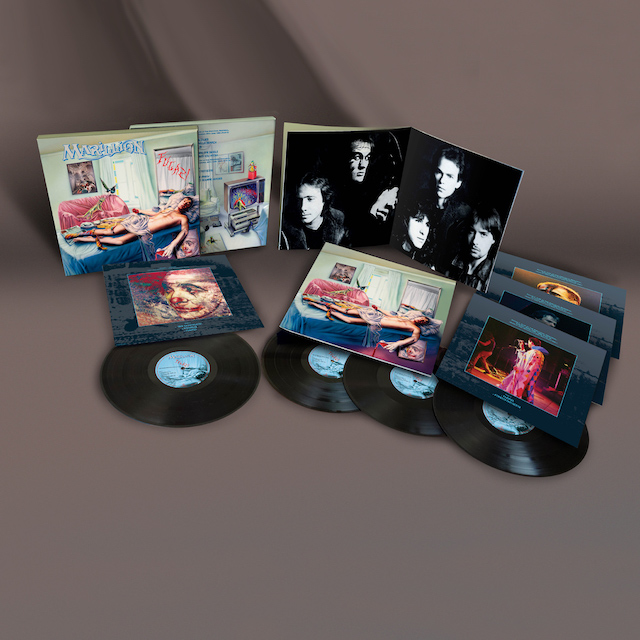 THE MAGICAL SOUNDS OF VINYL
But it is all about the music again. The albums are powerful and warmer in its listening experience. Density that somewhat smothers nuances on the louder sections, but does not harm the experiences too much. Drum and bass come dangerously close in range, but it is the crisp presentation of keys and guitars in the mix giving it extra character. Studio recordings come to live perfectly and the live recording from the Canadian gig are very dimensional. Fusing the ambient performance with the typical (vinyl) sound of the era.
As if things were meant to be released in this format, the live records see tracks that match pace collated on sides 6, 7 and 8. ,,Charting The Single" with its steep hooks and stop 'n go poise feels like its igniting the strut in ,,He Knows, You Know". ,,Fugazi" and ,,Forgotten Sons" both are fused by the social critical wordplay and bite that addresses the world madness in both; war and peace of the hectic 80s.
BLOOD ON THE STREET
"This is dedicated to all those who fell on a pavement outside Harrods last Christmas." Fish introduces ,,Forgotten Sons". The song addresses the well captured madness of the North Ireland – England controversy that escalated throughout the 80s. Outside of Harrods 6 people were killed in an IRA bombing and the lyrics are bold with wordplay. Cynical and intelligent depicting the madness while blood gushes the streets over old twists and marches. The same madness is captured in ,,Fugazi", the acronym for "Fucked up + Zipped in" as it was used by American G.I. 's in the Vietnam war, with the word covering the load. "This world is totally fugazi". Well condensed together it works up to the climax towards the gig's end where they tap from a lighter barrel and ,,Garden Party" and ,,Market Square Heroes" as perfect closers.
Vinyl galore!!