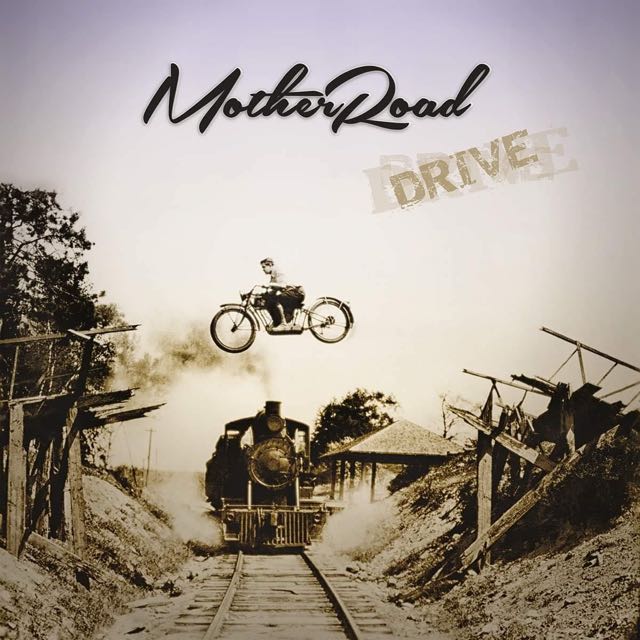 MOTHER ROAD-Drive
Metalapolis Records
Last year Mother Road released 'II' and that record was received with glowing reviews. Guitarist Chris Lyne and singer Keith Slack together with bass player Barry Sparks and drummer Zacky Tsoukas delivered a stunning classic rock record where the bluesy flavoured voice of Keith Slack reached enormous heights supported by excellent songs. It resurrected a large interest in the bands debut album 'Drive' that was released in May 2014 but was out of print and only available on Spotify. Current record company Metalapolis went to work and secured the rights to that first album, releasing it a short time ago.
In 2014 bass player Frank Binke was part of the group as was Alessandro Del Vecchio, who is now a household name being involved with many records on the Frontiers label as producer and/or musician as well as having his own band Edge Of Sanity. 'Drive' is also an excellent record, filled with melodic classic rock with superb vocals, nasty guitar parts and also a big role for the keyboards of Del Vecchio who gives the songs extra colour and atmosphere with his contributions.
With songs like ,,Drive Me Crazy'', ,,Dangerous Highway'', ,,Blue Eyes'', ,,On My Way'' Chris Lyne and Keith Slack prove to be a prolific song writing duo and it is just a pity that through whatever circumstances it took them six years to come up with successor 'II'. If you have 'II' and are looking for 'Drive' without paying an absurd price here is your chance. Both albums are fantastic and hopefully Slack and Lyne do not keep us waiting another six years for a third Mother Road record.