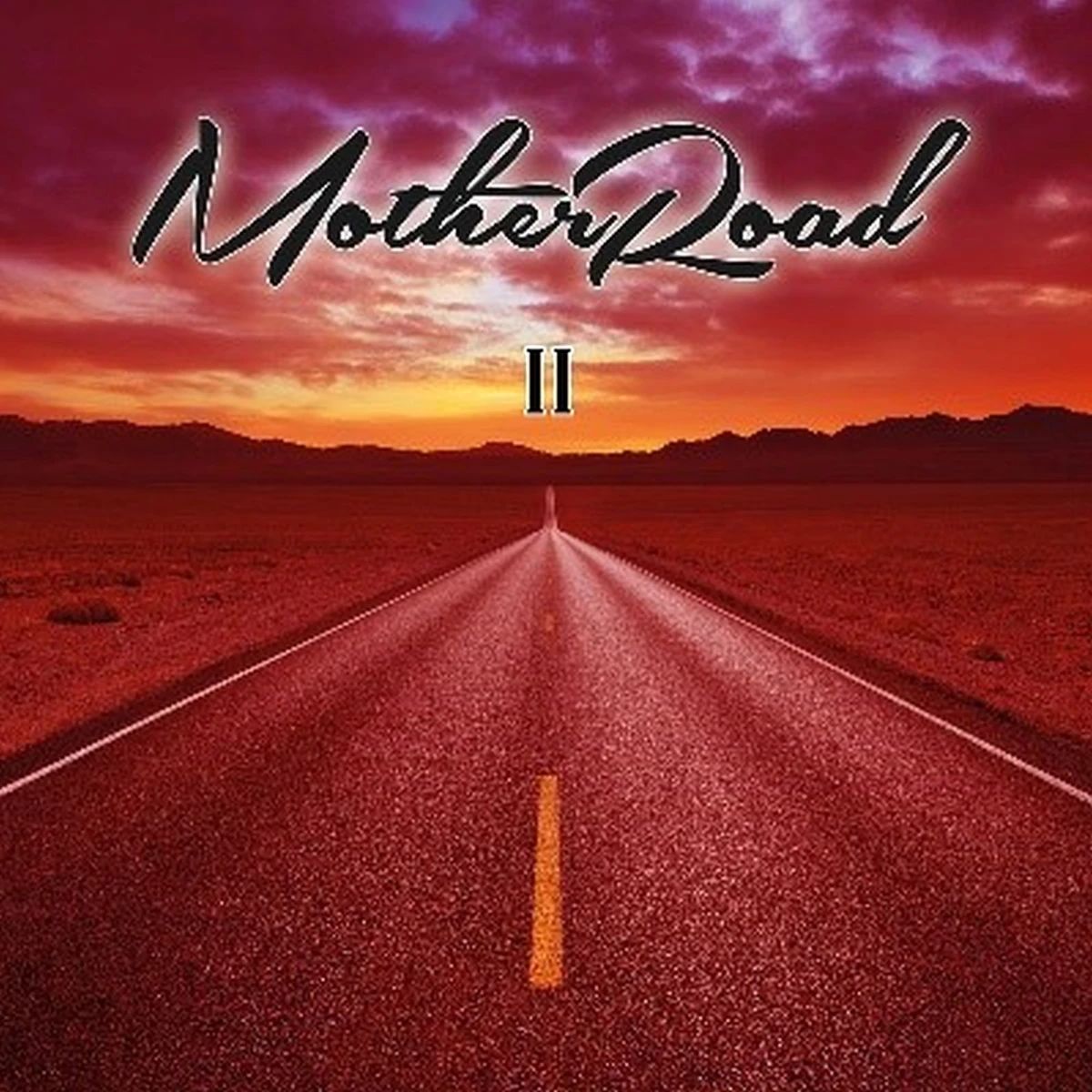 MOTHER ROAD-II
Metalapolis Records
Now this is a record after my own heart. Mother Road is an international band consisting of the two former Soul Doctor (a band from Germany with several good records in the period 1999-2009) musicians Chris Lyne (guitar) and drummer Zacky Tsoukas, US bass player Barry Sparks (who has been a very busy boy with also appearances on the latest Durbin and MSG albums) and singer extraordinaire Keith Slack. Keith was the man singing on the two superb Steelhouse Lane albums, he also had a spell in MSG and a band called Mudpie, whose demo tape has been floating around throughout the world on CD while that band never officially released anything.
Some years ago Mother Road (named after the famous Route 66 highway in America) already released the CD 'Drive'. That one is still available via Spotify and is floating around on CD for big money.
Anyway, Chris Lyne and Keith Slack have found the inspiration and time for a second Mother Road album that just breathes the seventies/eighties sound of British greats like Bad Company and Free meeting their US counterparts Cry Of Love and Stone Machine. And Mudpie as Slack with that group came up with a blistering cocktail of bluesy based hard rock. Exactly the style that Mother Road is playing as well but with a more modern approach.
I just can't understand why Keith Slack is not a household name when you are talking about singing greats. When you hear him on this album where the songs are optimal suited for his voice you just think about people like Chris Ousey (Snakecharmer) and Paul Rodgers. Slack is just as good, believe me. But it is not solely about the pipes of Keith Slack, there is also a guitarist called Chris Lyne who has the right feeling in his bones and his fingers. He has got a great sound and just steers the songs direction goose bumps with his big chops and tasty solos.
'II' is a versatile record with its open constructed songs (that have been given room to breathe) that not only are heavy at times but also full of feeling. When you hear the more ballad type rockers ,,Ain't Got The Blues'' and ,,Without You'' you just know these guys have got what it takes. And also the harder edged tracks like ,,Side To Side'', ,,Fools Gold'', ,,Sticks And Stones'', and ,,Cold Heat'' (a bit different from the rest with its horn section and blessed with a more soul feeling) are not to be sneezed at, far from. The style that Mother Road portraits on 'II' might not be the most original but I have the feeling that this band does not really care about re-inventing the wheel but more about keeping a certain genre on the road. The Mother Road that is. This is a bombshell of an album! If you are into above mentioned bands and singers this is something you can't afford to miss out on.