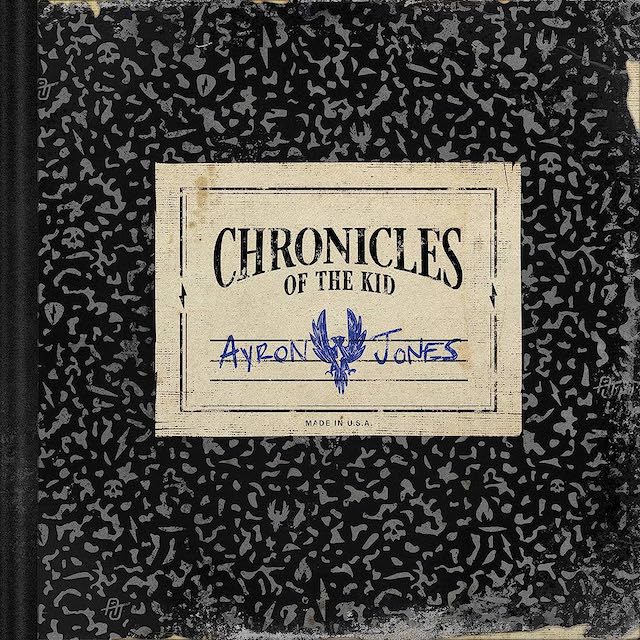 Review | Ayron Jones – Chronicles Of The Kid
Big Machine Records
In September 2021 we reviewed the third album 'Child Of The State' by Seattle, Washington based rocker Ayron Jones. The man looked like a rapper but sounded like a cross between Hendrix, Stevie Ray Vaughan with a touch of Lenny Kravitz. I was utterly impressed with that album. It showed multiple musical layers, a gutsy production, shit heavy guitar work while Jones as a vocalist was a very pleasant surprise indeed.
THE REAL DEAL
When I looked up if a new album was in the making it turned out 'Chronicles Of The Kid' had just been issued by his label Big Machine. There was no hesitation on my part, I quickly ordered the CD. To my joy I can tell you all that Jones yet again impresses me to the core with his musical adventures. Mixing fierce heavy rockers with more emotional songs where the man pours his heart out in his lyrics and his vocal expressions. Most of the songs have been written by a team of writers. Obviously including Jones but also famous producer Marti Frederiksen (Brother Cane/Aerosmith), who shared the production credits with Scott Stevens on this one.
They really got the best out of Ayron Jones. The album is full of atmosphere and variety is one of the key words. This record has it all: a cracking sound, cool songs, exciting guitar work, scorching solos, emotional laden and thoughtful lyrics. Ayron Jones proves to be the real deal on 'Chronicles Of The Kid'. Listen to the firecrackers ,,Strawman'', ,,My America'' (great lyrics), ,,Living For The Fall'', ,,Filthy'', ,,Get High'', ,,Blood In The Water'' and closer ,,On Two Feet I Stand''. Really impressive stuff, people!
AYRON JONES – THE CONCLUSION
Do the artists that I mentioned in the first lines appeal to you and would you like to hear a more modernised cocktail mix of that? Ayron Jones' is your man. Only point of criticism is that the party is only 35.22 minutes long (or short if you wish). But then all ten songs are really good. Ayron Jones has been at it for some ten years now. He is doing okay in his home country with an extensive tour going on. It might be time to expand his territory. He has just delivered the tool to make that possible.
Release date: 23 June 2023