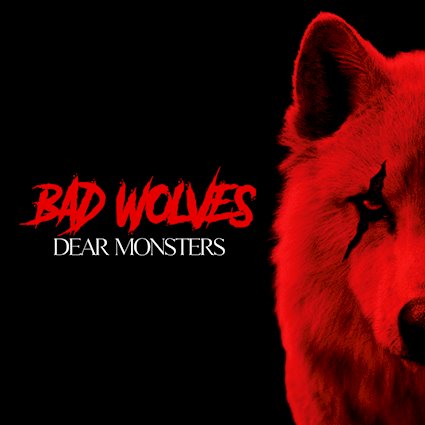 Review | Bad Wolves – Dear Monsters
Better Noise Music
Bad Wolves are definitely one of the bands of the hour. Three years ago, out of nowhere, the guys surprised us with the amazing debut album 'Disobey' and immediately got their first number 1 hit with the Cranberries cover ,,Zombie" (more would follow).
In the wake of their friends from Five Finger Death Punch, the band around former members of God Forbid, Devildriver, In This Moment quickly gained respect as an energetic live band.
The way to the top seemed clear and was proven with the second album 'N.A.T.I.O.N' and two more US number 1 hits.
But then, something happened that forces most bands to give up: singer Tommy Vext announced his departure from the band. This was exploited by the media and his exit was followed by the rest of the band hitting back on their social media platforms. There was also a legal battle fought between Vext and Bad Wolves' label Better Noise over copyright infringement, breach of contract and unjust enrichment.
What now? Would Bad Wolves have a future without their charismatic singer? The answer followed on the heels with the presentation of the new singer Daniel "DL" Laskiewicz and the single ,,Lifeline", which climbed directly to number 6 in the US mainstream rock charts.
The album 'Dear Monsters' is now available and continues where they left. The unrest and the replacement of the vocalist are not to be heard. Bad Wolves sound like Bad Wolves should sound. Singer DL even steps it up a notch vocally and opens up new options and horizons for the band.
The path of the band may be one with obstacles but it continues to go up without compromise.