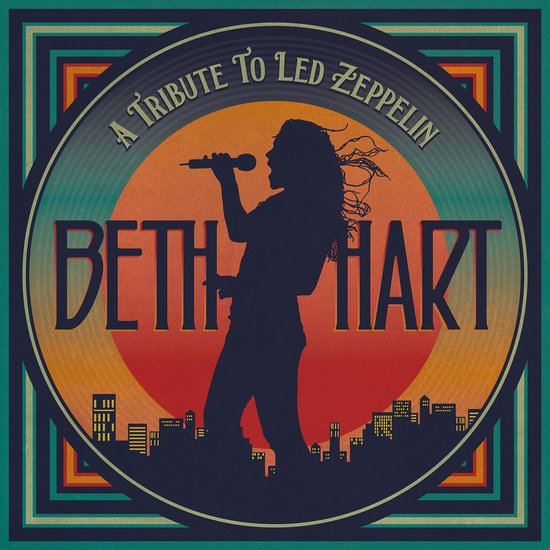 Review | Beth Hart – A Tribute To Led Zeppelin
Provogue Records / MLG
We know Beth Hart as a classy rock and blues singer with quite an impressive CV that includes some albums and DVD with the one and only Joe Bonamassa by her side. Her latest solo-album is quite an adventure indeed as she had the guts to tackle the songs of one of the best rock bands that ever walked on this earth: Led Zeppelin.
APPROACH
How do you approach the songs of Led Zeppelin? A difficult question as Page, Plant, Bonham and Jones sounded so unique and shifted the barriers of rock music. Many artists have recorded Led Zeppelin stuff but only Great White came close on their 1998 live-album 'Great Zeppelin'. And of course Ann and Nancy Wilson of Heart did a stellar job with their version of ,,Stairway To Heaven'' on an evening where the members of Led Zeppelin were being honoured. The sisters with Jason Bonham on drums brought Plant and company to tears with their hearth-warming interpretation. Is Beth Hart able to do the same?
ORCHESTRATION
The blunt answer on that question is for me: NO. It is not that Beth is doing a bad job, certainly not, but she sticks very closely to the vocal melodies that Robert Plant invented so many years ago. What I am trying to say is that Beth not really tries to add her own touch and character to the proceedings. Something that I actually had expected. But what for me is more disturbing is the enormous amount of orchestration that is running through the songs.
A certain David Campbell is responsible for the orchestration arrangements and I think that producer/guitarist Rob Cavallo has given Campbell too much space. Some guitar parts are completely 'orchestrated'. Furthermore drummer Dorian Crozier does not have the John Bonham beat or his power and the result is actually a flat performance of a bunch of world class songs. Not sure if Beth has done her fans a big favour with this record.