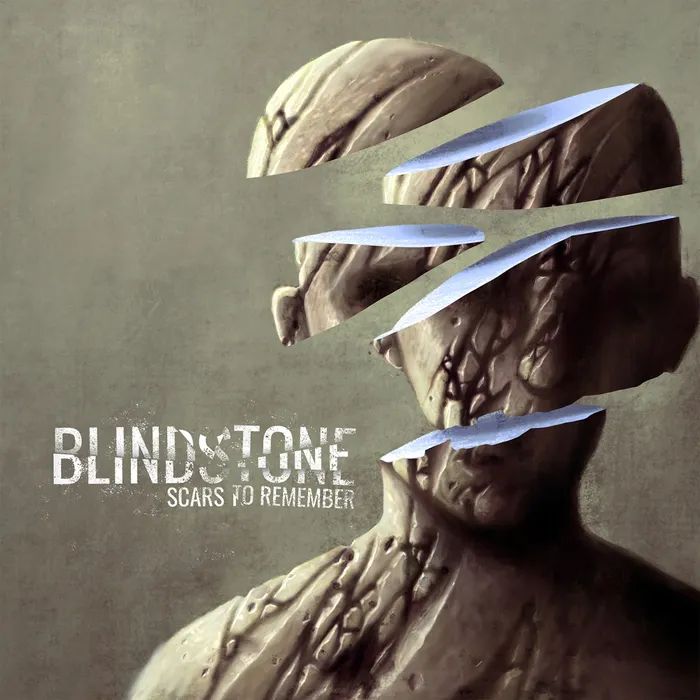 Review | Blindstone – Scars To Remember
Mighty Music / Target
Danish power blues rock trio Blindstone celebrated their 20th anniversary last year and will release their 10th album 'Scars To Remember' on August 11. This trio consists of guitarist/singer Martin Jespen Andersen, bass player Jesper Vegeberg Bunk and (since 2016) drummer Sigur Johnk-Jensen. A line-up that has not changed much for the last two decades. During all these years the group never denied their influences varying from Hendrix, Stevie Ray Vaughan, Walter Trout, Pat Travers, and Robin Trower, to name the most important. But it would go way too far to say that Blindstone is just a cheap copycat. They do add their own ingredients to the mix.
BIG CHANGE
After working almost for the bulk of their career for New York based guitar label Grooveyard, last year the band decided to make a big change and signed a new record deal much closer to home. They signed with their native label Mighty Music/Target. I guess a logical step as Andersen was already connected with the label via his other group Meridian but it must have been disappointing for Grooveyard-boss Joe Romagnola who has always been a big supporter of the trio.
POWER CHORDS
'Scars To Remember' is an album full of juicy power chords and exciting guitar solos. Style wise nothing much has changed. So if you have their last album 'Deliverance At The Crossroads' (2019) so will hear some similarities. The big difference in favour of the new release is the much-improved production and the fact that Andersen as singer (which he is not by trade) has made remarkable steps forward.
It is a development that adds an extra dimension to this record. He sounds more determined and self-assured. Plus, what is also a contributing factor to the strength of this album is that bass player Jesper and drummer Sigur have a much better and more powerful overall sound. Their solid playing gives Martin the platform he needs to treat the listener to his avalanche type of riffing and solos. Always looking for that little extra although playing blues rock has you often tied down in a certain framework.
VARIATION
Although blues ties you down at times Blindstone has plenty of variation on offer in their framework. Take the gorgeous dreamy ballad ,,Drifting Away'', one of the best tracks of the album. I guess Robin Trower would have liked this song to be on one of his albums. And Jimi Hendrix surely would have liked the riff on which the track ,,Down For The Count'' is based upon. I just like the way this group manages to expand but still stick to this bluesy style. They have found the combining factor. Blindstone might sound straight forward at times but in songs such as ,,Drums Of War'' (listen to the groove that dominates this track) and the kick ass instrumental ,,The Fields Of Bethel'' Martin Jespen Andersen and Company do add their own thing to the mix, making them sound recognisable and relevant for this genre.
By the way, on August 18 US blues rockers Blindside Blues Band will release their new record 'XVI' on which Martin has played as well. And it seems that he will be joining them as they are planning to come to Europe later this year as an extra guitarist. But until then let 'Scars To Remember' lead the way! There are not too many real blues rock bands active in Europe, so let us cherish the ones that we have!
Release date: 11 August 2023