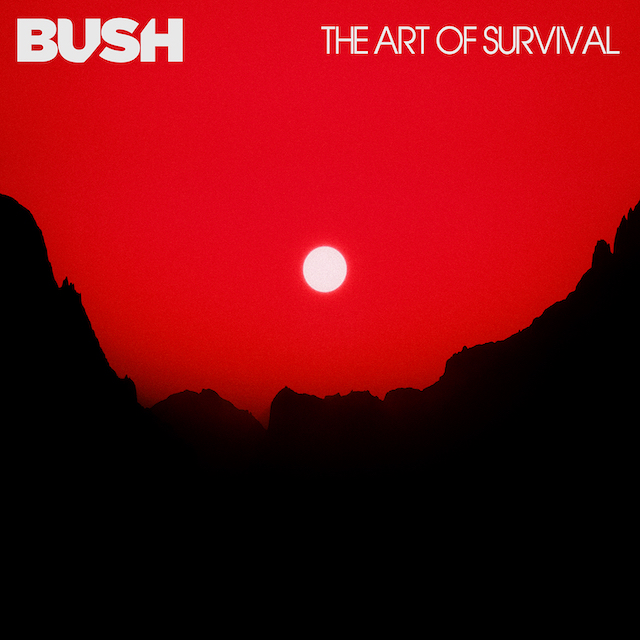 Review | Bush – The Art Of Survival
BMG
Let's rewind to the year 1996. Bush just released their second album `Razorblade Suitcase' in the wake of the post grunge era after Kurt Cobain's death and the fragile decay of genre stars like Alice In Chains and Soundgarden. The release of certain record marked the peak of the British grunge sensation and also pointed into a downside direction on a rock 'n roll rollercoaster.
A COMEBACK
After album number four, `Golden State' that was released in 2001, the band disappeared for ten years and tried to make a comeback with the album `The Sea Of Memories' in 2011. Unfortunately, nobody cared about this band anymore and also their songwriting and sense of catchy melodies wasn't the same as in the mid-nineties.
Singer Gavin Rossdale was more to be seen in the media as Gwen Stefani's husband, later ex-Husband or as a jury member in The Voice Of UK. Even though `The Sea Of Memories' wasn't a so called success, the band released three more records into 2020 called `Man On The Run', `Black And White Rainbows' and `The Kingdom', all with the same mixed reception.
GOOD SONGS AND STILL RELEVANT
Now it's 2022, two years of a global pandemic and Gavin Rossdale and Bush are back with a brand-new studio album. Either they learned to write good songs again, or the time for this new record, that is called `The Art Of Survival' is just perfect. It seems like they didn't care about the opinion and comments of the outside world while writing this record and just did what felt to be right. And how right it feels for sure.
`The Art Of Survival' offers twelve amazing Bush songs, as if the shit stuff in between never happened.
Why did we had to wait so long for this? It will remain a puzzle but in the end, we're all happy that the band is still alive and proves that Bush is still relevant.
Release date: 7 October 2022