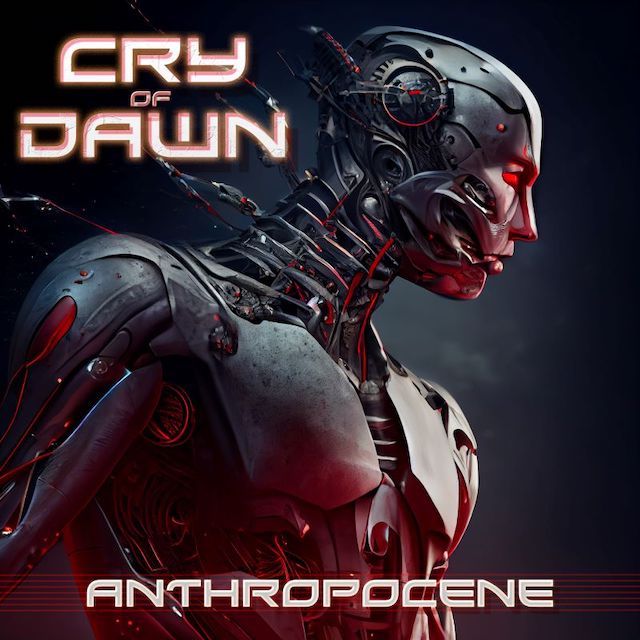 Review | Cry Of Dawn – Anthropocene
Frontiers Music srl
In late 2016 the first instalment of Cry Of Dawn was delivered with Swedish singer Goran Edman at the middle point of it all. It was a project then (as it is now) where Goran worked together with producer/keyboardist Daniel Flores, guitarist Michael Palace and Alessandro Del Vecchio who was together with Palace the main supplier of songs. Edman himself was 'just' the singer and did a real good job. But then he is that experienced in the melodic rock genre that that really was no surprise. What was lacking tough were outstanding songs. The album was okay, the singing excellent but the whole adventure could have been potentially better than it turned out to be.
SECOND CHANCE
Some seven years later it is time for a second chance for this project. This time Edman has been teamed up with another veteran of the Swedish rock scene mister Tommy Denander, master mind behind the Radioactive franchise and so many more other great albums. Multi-instrumentalist as he is Tommy took care of drums, guitar, keys, bass, programming, and production.
When you listen to the album and you are familiar with the past of Tommy Denander you will have several 'aha' moments. His guitar sound is quite specific and recognisable, while his songs all have a certain 'flow' and an enormous variation. You could say that several songs would have fitted on a Radioactive album or even on that infamous Rainmaker album that Denander recorded with master singer Geir Ronning in 2000 (a must have for any melodic rocker). The only difference now is the input of Goran Edman, also a man with a certain sound.
EXPERIENCE GALORE
With two such seasoned musicians bundling forces 'Anthropocene' is dripping in experience galore. The songs are well-crafted, have variation and balance carefully between melodic heavy rock, contemporary rock, AOR and (with a bit of imagination) West Coast rock. Especially the vocal arrangements have been worked on with finesse which is not strange when you realise that Cry Of Dawn in centred around the voice of Edman. This album beats the first one on points with ease, yet again I would have liked one or two outstanding tracks that would give the record exclamation points. Still, a great effort in the melodic rock and AOR movement with opener ,,Devil's Highway'' and the up-tempo rocker ,,Before You Grown Old'' as prime examples.
Release date: 19 May 2023