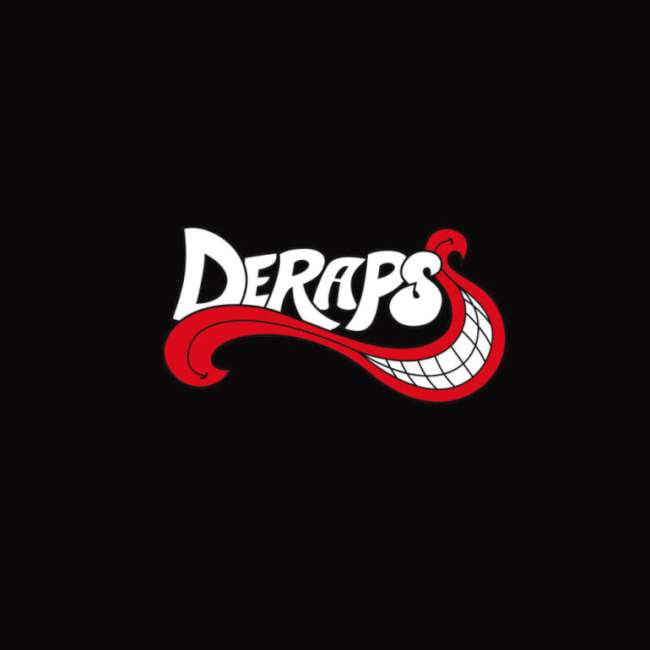 Review | Deraps – Deraps
Rough Trade
Canada has always had a good tradition when it comes to power trio rock bands. Think for instance about Rush, Triumph, Anvil and Goddo. Now I am not going to pretend that Quebec trio Deraps will follow into the footsteps of those vintage groups, but guitarist/singer Jacob Deraps, bass player William Lachance and drummer Josh Gallagher (he comes from Australia by the way) most certainly have released an interesting debut album.
BACK TO OLD SCHOOL VAN HALEN
Jacob Deraps and his companions have gone back to the old school Van Halen approach. Energy, tongue in cheek lyrics, big and powerful harmonies and a shitload of blistering guitar acrobatics ending their album with a cute version of Sweet's ,,Ballroom Blitz''. Yes folks, the spirit of the late great Eddie van Halen, Michael Anthony, Alex van Halen and David Lee Roth is clearly embedded in the music of Deraps. Very seventies and eighties straight forward heavy rock and roll is what these young dudes have to offer and it is inspiring indeed. You can do things simple or you can make it complicated. This trio keeps its simple but they do have charisma. There are circulating four clips of Deraps on YouTube and they give you a perfect indication of what this trio is all about.
SINGLE
Deraps already released the track ,,Sex, Drugs & Rock 'n' Roll'' some two years ago as a prelude of what was to come. The single even won a prize I believe and is naturally featured on this record. Hearing that track the Van Halen connection becomes very clear but one way or another these boys sell it as something fresh and exciting and that is exactly what it is. Enthusiastic, cheeky and with a lot of guts these guys punch forward on their album, even taking things easy on the acoustic instrumental ,,Elizabeth''. But they are born to rock and have the ingredients to go places. Jacob Deraps is a hell of a guitarist. I mean only to hear his exploits makes the album worth hearing but this is certainly not a one man show.
PRODUCTION
I have the impression that the band due to not having a recording budget have done things themselves with Jacob and Josh doing the production. They have done a decent job, that is clear, but some-how I think that in future with a proper budget and a seasoned producer guiding them this could be Canada's next big rock and roll trio. 'Deraps' has all the features that might need just a bit more finetuning in the future, but for a start this is a really cool and entertaining album. Check them out on YouTube and get into to the Deraps groove!
Release date: 17 June 2022