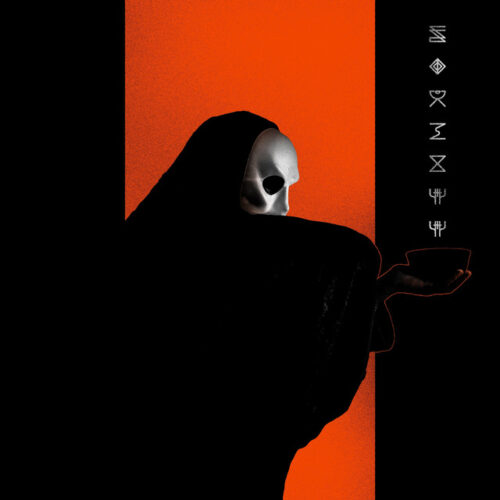 Review | Devil Electric – Godless
Independent / Bandcamp
A new release by Melbourne, Australia based quartet Devil Electric. This is their second full album, after their self-titled debut from 2017 and their EP 'The Gods Below' (2018). It is available through Bandcamp as the group is working independently as far as I know.
BLACK SABBATH
Already on their debut guitarist Christos Athanasias, drummer Mark van de Beek (clearly a fan of greats like Bill Ward and John Bonham), bassist Tom Hulse and female vocalist Pierina O'Brien expressed a love for the heaviness and the relentless riffing of good old Black Sabbath and then especially their early days. Not that Devil Electric was a flagrant copy of Tony Iommi and Co but the influences of the masters of doom were definitely there. Also on 'Godless' that is the case as opener ,,I Am'' and more of the songs have this doomy, heavy and riff based character embedded in them.
DIFFERENCE
The big difference though is coming from the voice of Pierina O'Brien, whose strong power vocals bring Devil Electric just that bit of different angle that is necessary to stand out. Besides power and reach she also got the capacity of sounding a bit more 'angelic' (a bit of a strange description perhaps for this kind of music, but there you go). Especially towards the end of the record on the tracks ,,I Will be Forgotten'' and ,,The Cave'' Pierina is capable of giving these two songs some extra 'atmosphere' by showing some extra variety and depth in her range.
Both tracks are really doomy and (in a way) reasonably filled with changes in tempo and mood. It is also obvious that guitarist Christos Athanasias with his playing is the man who sets the tone for this band while Van de Beek and Hulse always make sure there is a solid foundation to work from for Christos and Pierina.
ORIGINAL
The sound of Devil Electric might not be original perhaps and with a playing time of not even 36 minutes the record is somewhat on the short side, but a fan of heavy and especially doom metal would be a fool not to check this one out especially if early Sabbath years have formed your musical taste. Have not heard that many Australian bands lately that enhance a musical style that was invented some five decades ago. Devil Electric might be the exception to the rule in that aspect. They show growth, determination and stamina on 'Godless', an album that is not to be ignored.