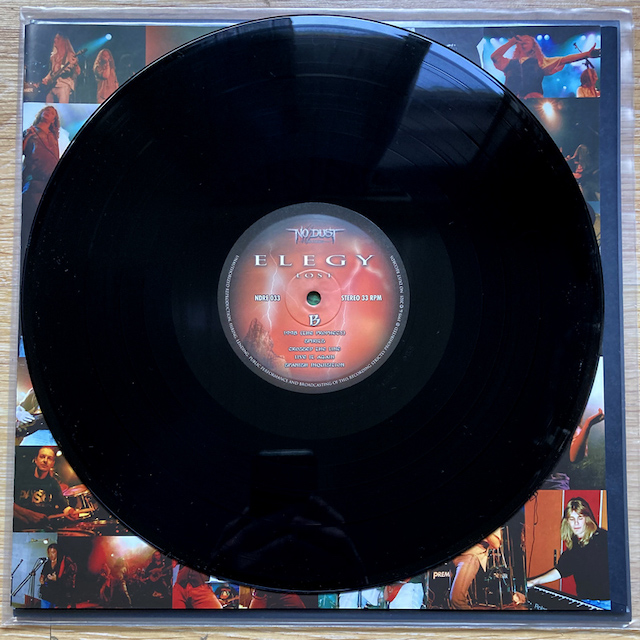 Review | Elegy – Lost – Limited Vinyl Re-issue
No Dust Records
No Dust Records releases this first-time vinyl version of `Lost', the third album of Elegy in a limited run of only 300 hand numbered copies. A quit spectacular re-release of the band's follow-up to their acclaimed debut `Labyrinth of Dreams' and subsequent `Supremacy' album, the last to feature singer Eduard Hovinga. Spectacular, as it got remastered and benefits from the sonic depth of vinyl, as well as for featuring completely new artwork due to the original's gone… or better… ehm: lost. 
TAKE A CLOSER LOOK AT THE ARTWORK
Not something recognized at first glance, but those who look closer will spot the little variances. In the end, the album looks smashing with the art feeling reminiscent, and a few extras added to make it count. `Lost' is re-issued on deluxe 180 grams vinyl and features labels on A and B in style of the artwork. Added is a leaflet featuring the song's lyrics and a ton of photos from their studio sessions and live performances from that very era. The added reprint of the band's original promo picture tops off this wonderful No Dust Records vinyl release of one of prog/power metal's most elusive records.
Elegy on `Lost' take a turn for the better compared to `Supremacy', getting closer to their original acclaimed sound of the debut. Even though `Supremacy' was a stellar album in its entire, it was lacking the punching power and appeal of `Labyrinth of Dreams', with Hovinga in a hyper-high register predominantly. On `Lost' the vocalist touches a broader range, gelling better with the tone of tracks, which endure more melodically. The result is more in line with the sonic perfection of the songs. Strong powerful riffs are discharged constantly, leaning heavily on the progressive time changes of Dirk Bruinenberg.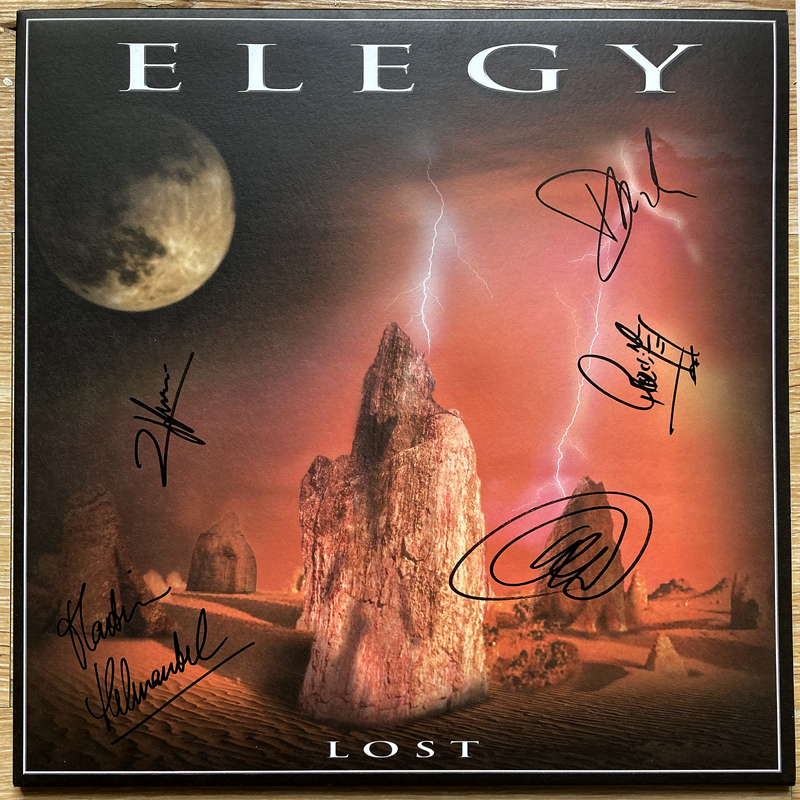 Henk Van der Laars keeps doubling up on his harmonies, enhancing his typical shred melodies with pitch perfect detail, while Martin Helmantel's bass is rich and powerful with a lot of licks and melodies atop his chording low growl. Rich in tone and versatile, aligning with the extravagant textures of Van der Laars' wonderful licks and melodies.
WHAT MAKES ELEGY STAND OUT IN THE GENRE
Though the album is more riff heavy than its predecessor, `Lost' sees a fluent convergence fusing intricate heavy prog-riffs with Henk's trademark lush melodies laid down. Detailed and appealing, those short melody bursts are what makes Elegy stand out in the genre they are (amongst others) leading. Crafting a sonic landscape richer than the traditional power metal and US metal ponder, its gracious and fine-tuned executed (twin) solos, melodies and licks, border with classical music's fine in terms of detail and depth. It is in this segment where shredders later delve deeper and deeper with new heroes arising.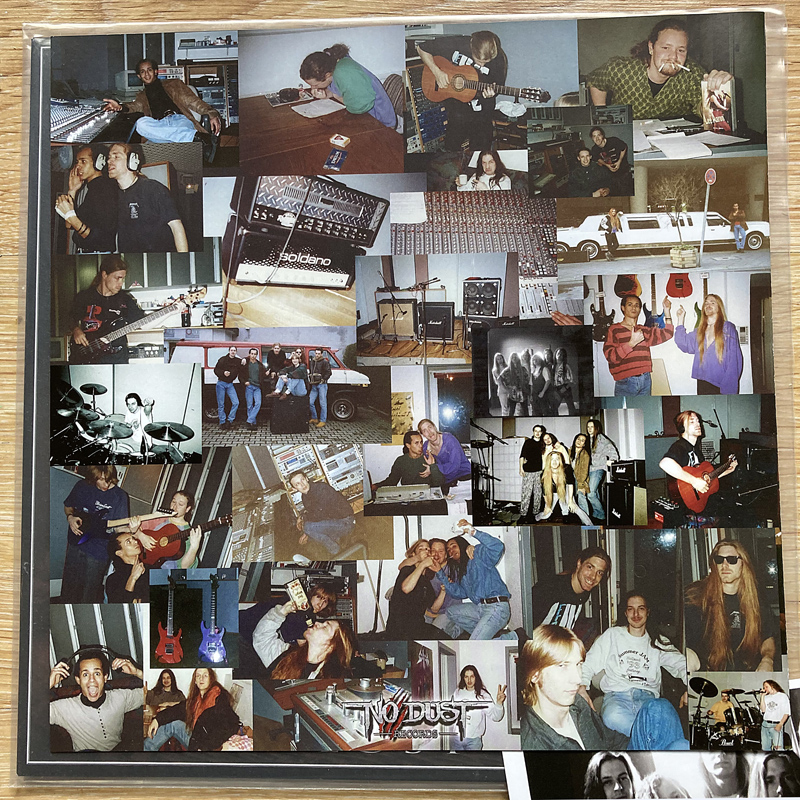 Inspired by the rise of Shrapnel wizards like Jason Becker, Marty Friedman and Tony MacAlpine, Van der Laars holds up with his own unique tone and style, that combusts Elegy's rich palate of metal.
ABOUT THE SONGS
The thunderous opening of the title track instantly reveals the band's direction taken. Heavily progressive with tons of breaks, the power burst develops to settle with a more down sized refrain that slowly picks up again towards the memorable hook of its counterpoint chorus. Rousing "Lost!" out loud, Hovinga pitches up over it and the progressive ponder is steered into its dazzling instrumental section by Dirk's progressive combustion. Short licks atop its breaks, the song throws ravishing polyrhythms at us with fierce twin soloing with Gilbert Pot and Henk dueling or doubling up on the twin harmonies. Versatile as Bruinenberg's drums are Martin's bass licks and powerful phrasing.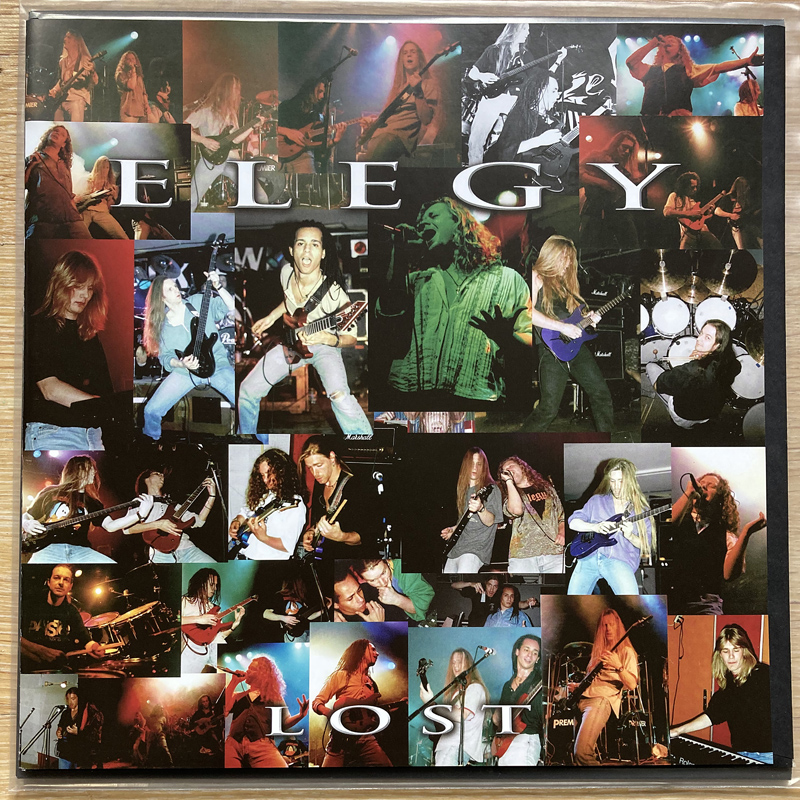 This tops everything Dream Theater is so acclaimed for, and takes up a notch, like on the gorgeous opening of ,,Everything". Subtle melodies and alluring licks develop into riff frenzy with Eduard again touching his entire register. There's an ominous presence while riffs buzz along sharp and heavy. The chorus is simply astounding. Mega melodic and immediately nesting, as are the guitar melodies and striking hooks. All these ingredients find exclamation on the jazzy structured ,,Clean Up Your Act", that constantly shifts in tempo and displays Bruinenberg's insane skills. Heavy riffs and attractive melodies are trademark Van der Laars. Less nesting is the song's chorus, which needs a couple of spins.
EXCELLENT MUSICIANSHIP OF ELEGY
,,Always with You" is set in motion with Dirk's crash counting down and Pot and Van der Laars getting into a melodic spawn towards the riff that is fused onto Dirk's drum beat. Underneath this well-oiled piece of machinery, the bass shines with an offload of wonderful melodies and licks. The solo section is sublime, dueling into a twin that is supported by some wonderful bass melodies and lush grooved drums with excellent fills. That same subtle instrumentation with heavy on the neck riff delivery and intense melodies is found on the melodic hammer ,,Crossed the Line", which sees Hovinga moaning and roaming the low end before pitching up in the bridge and chorus.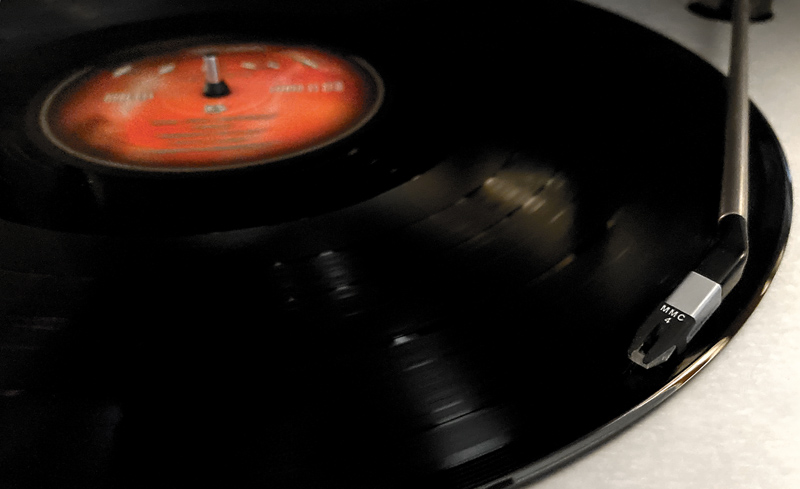 Breaks and rhythm changes open the spooky ,,Spirits" causing insane turmoil with scattered discomfort. Especially Bruinenberg and Helmantel display their tremendous interplay, crafting an insanely dynamic foundation with loads of time changes. With guitar doubling up for the harmonies, the song unloads great dynamics and engraves the band's accolades in the creative chapters of Metal's encyclopaedia, as the song (over 25 years ago) was as renewing and ground breaking as it sounds today.
Going all in the album is closed with the guitar overload on ,,Spanish Inquisition". Double kicked, the song discharges Teutonic pace with wonderful riffs and hooks. Jaw dropping soloing enhance its shred-adelic craft, with Hovinga constantly on helium height. It is the big bang making `Lost' go out with a blast of melodic mayhem.
A DIFFERENT SIDE OF ELEGY
But there's more on the album that needs to be touched here:
The riff and guitar frenzy is held back on ,,Under God's Naked Eye", displaying an entirely different side to their musical aspirations. Keyboards and Hovinga alone, it opens with welling emotion, and in the second part the song's instrumentation thickens. There's a sincerity in Eduard's vocal delivery that is empowered by the flowing keys, while depth is found in the dynamic bass melodies and licks. Dying out with an intricate solo, it bridges towards ,,1998". The short instrumental is (I believe) a homage to Henk's daughter and displays his insane capacities as a composer and guitarist. Towering glorious its pitched licks and solos are executed in fine melodic form, reminiscent to Friedman and MacAlpine.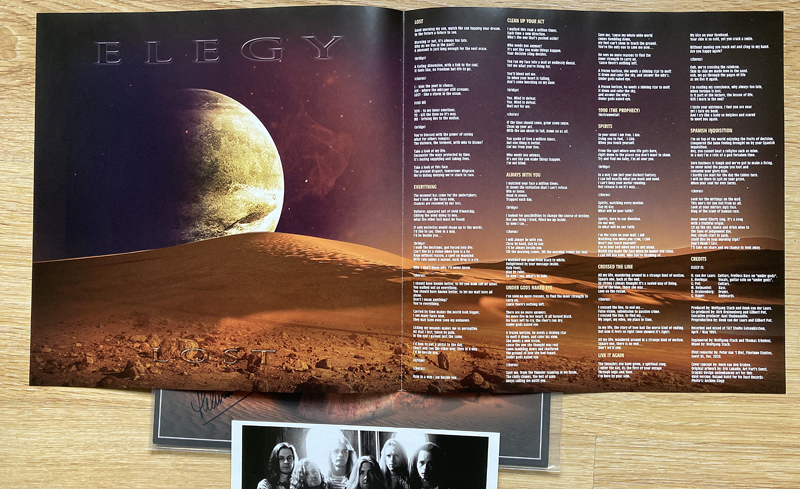 Also driven by keys is the welling ,,Live it Again". Light picking guitar drizzle colors the cinematic song that meanders on, and is a predecessor of many proggy goth hymns of later date.
THE SPARK OF `LOST'
I admit I am in a rave review here, but that for a long time was different. `Lost' in the past didn't light the fire or sparked the fuse in me, until a couple of years ago. The album has since been coming back for spins and I am very glad it finally made its way to vinyl where the bombast and pompous elements of the material and Wolfgang Stach's (together with Henk) production come out less clean and more powerful.
It increased in appeal and revived the elements of this infamous band that was overlooked by many. `Lost' also proves the band's intense grip on the future resetting the beacons and inviting and inspiring new bands to explore this new territory.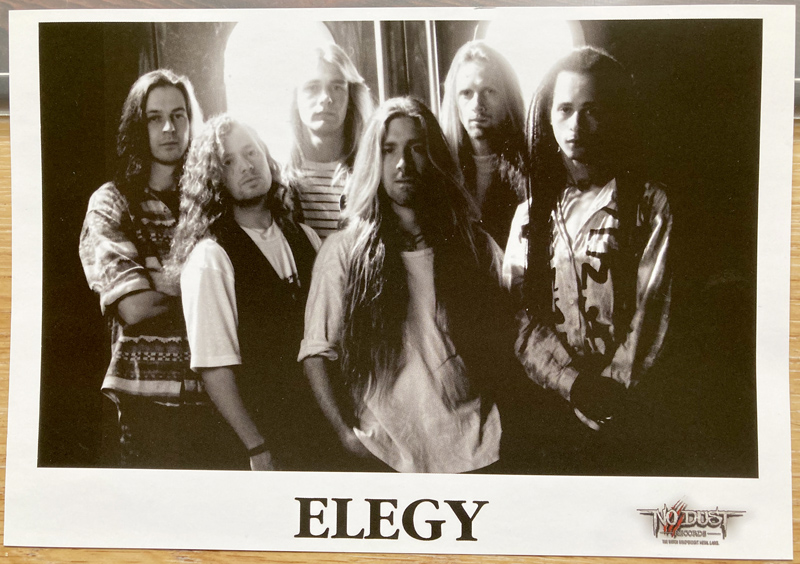 So…. What the HELL ARE YOU WAITING FOR?
BUY IT!