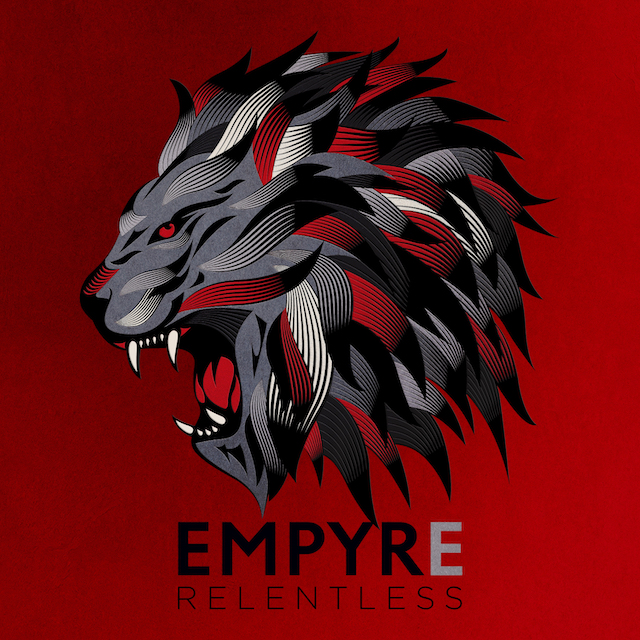 Review | Empyre – Relentless
Kscope
'Self-Aware' was Empyre's debut album, released in 2019 and that one got excellent reviews calling this UK rock band as: Ones to watch. Now Empyre recently signed to Kscope and their new album 'Relentless' has been released. The new album contains ten brand new songs and after the first spin I really liked and digged this album, however after a couple of more spins I got a bit bored due to the lack of originality. I would call it alternative rock mixed with pure hard rock and arena rock characteristics. With songs like ,,Waking Light" and ,,Parasites" bands like Alter Bridge, Soundgarden and especially Audioslave come to mind! 
ARENA ROCK SIGNATURE SOUND
'Relentless' opens with the title track, – also the first single – being a mid-tempo hard anthemic song featuring huge deep and resonant vocals by Henrik Steenholdt. It is clear from the start that this is not a "happy" album as most of the tracks are really dense and melancholic for sure. Also, in my humble opinion, there are too many ballad-like songs with the same musical build up, like for example: ,,Waking Light", a ballad with a bite, ,,Forget Me", a rather emotional ballad and ,,Quiet Commotion", a typical power ballad, again in the veins of Alter Bridge. ,,Parasites" turns into a rather slog song as it is really dark, and the vocals sometimes seem a bit forced here. ,,Cry Wolf", ,,Silent Screaming" and ,,Road To Nowhere" are my personal favourites on this album, being atmospheric punchy hard rock tracks featuring Empyre's excellent arena rock signature sound. 
But I am afraid that the lack of originality will be a real problem for Empyre to make a musical breakthrough as the competition in the hard rock world is extreme nowadays.
Release date: 31 March 2023