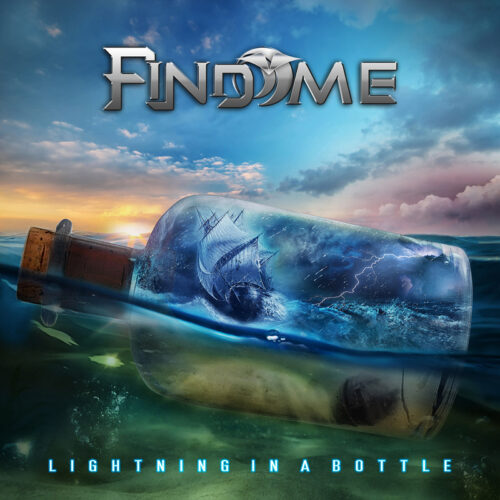 Review | Find Me – Lightning In A Bottle
Frontiers Music srl
The partnership between talented vocalist Robbie LaBlanc (Blanc Faces) and multi-instrumentalist/producer Daniel Flores (The Murder Of My Sweet) has been continued in the form of a fourth CD under the banner of Find Me. Also guitarist Michael Palace was again involved with this project as was bass player Jonny Trobro.
SPECIAL GUEST
Surprisingly enough Daniel Flores left the writing of the song material in the capable hands of Alessandro Del Vecchio, who wrote ten of the eleven songs on 'Lightning In A Bottle' (a bit of a strange album title perhaps). The remaining eleventh song is a freshly recorded version of ,,Far From Over'', written years ago by singer Frank Stallone (yes, the brother of Sylvester Stallone) and keyboardist Vince DiCola. The song was featured on the soundtrack for a movie called 'Staying Alive'. At the time it became a hit for Stallone climbing up pretty high in the US Billboard Charts.
No, not Frank Stallone is the special guest here. Vince DiCola (who released his own album 'Only Time Will Tell' last year via Escape Music) was asked to be that special guest contributing keyboards on the new recorded version that is staying reasonably close to the original, although it is slightly more powerful at stages.
TANDEM
The tandem Flores/LaBlanc works extremely well. This album is more or a less a strong continuation of the 2019 album 'Angels In Blue'. The songs are very melodic and have the right set of balls as well. LaBlanc is a world class singer with an enormous reach and he feels right at home singing songs like ,,Survive'', ,,Far From Over'' (both opening tracks have an up-beat character) or ,,Remember (It's Me)''. It is all about LaBlanc on this album as he colours in the songs with his enormous reach and strength in that powerful voice.
The only thing that I have a bit of a problem with is the clinical drum sound that Flores has created. If you can cope with that particular sound, I think a melodic rocker will be at ease and content with the musical recipe on 'Lightning In A Bottle'. Can't say that all eleven songs are as good but all in all this is a very good album with some spectacular guitar work by Palace.
Release date: 11 March 2022