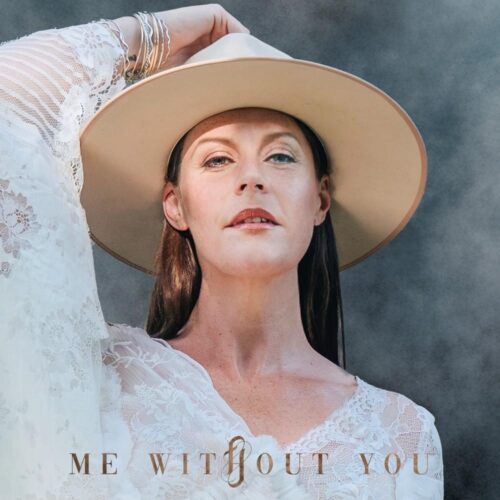 Review | Floor Jansen – Me Without You [single]
ADA Music
Floor Jansen's star is rising, no doubt!
Metalheadz all over the globe have embraced the graced singer decades ago. Following releases with After Forever and ReVamp, her many collaborations with Ayreon, Kamelot and others, and eventually joining epic metal powertrain Nightwish, Jansen's career orbited after participating in Dutch television show 'Beste Zangers' (best singers) where she stunned a nation with impressive renditions of songs. When Floor Jansen belted out the high E in ,,Phantom Of The Opera" Floor flabbergasted the mainstream (finally). RSD in The Netherlands pitched her talents with a solo single, distributed for free amongst the first numbers of customers at the 2022 Record Store Day. And after her performance of the Dutch national anthem at the recent Dutch F1 Grand Prix, she pretty much became the household name for lovers of music in its widest specter. Now, it is time for Floor to take the helm.
THIRD SINGLE
,,Me Without You" is the third single release for Jansen, following the debut single ,,Fire" and the following ,,Storm", building towards her debut release, announced for March 2023. What becomes inevitably clear is Floor exploring different directions. Not the obvious powerhouse metal tracks, but ambient meandering songs perfectly cut towards her impressive range and perfectly phrased vocal delivery. Brooding with beauty, the songs erupt with emotion, well balanced and arranged toward her warm tone.
TECHNO INDUSTRIAL AMBIENT
Contradicting with both previous video singles ,,Me Without You" displays Floor exploring the techno industrial side of ambient music, with pulsating generic beat. The song's structured minimalist in nature and brimming with atmosphere. Her performance is subtle and frail, yet Jansen phrases with grace, to empower the lyrics. The chorus is a powerhaul with welling emotion belted out in higher register. Piano and (almost) country lick enhance it, with the song midway powering up after a short poppy choir interlude evokes Jansen's best. Short, powerful and with tons of emotion unloading the song dies out gracefully.
VARIETY IS KEY
,,Me Without You" is a gripping emotional song, short and pointy, with Floor delving deep and delivering an impressive vocal performance. It hints pop, oozes an ambient dominant vibe, yet also touches the organic tones. Variety is key and Jansen displays her amazing skills, as expected.
Contradicting with the previous releases, for ,,Me Without You" Jansen stepped out of the dark. The result is a cover picture of her wearing a summer hat, dressed in white, almost like contrasting with Fado grace. Stunning, bright and summer-like, the art is uplifting and adding to her presentation, breaking the metal bounds. The poster, by the way, is to be purchased as high quality Cyclee print on 300 grams heavy Hahnemule paper, limited to 150 numbered prints only.