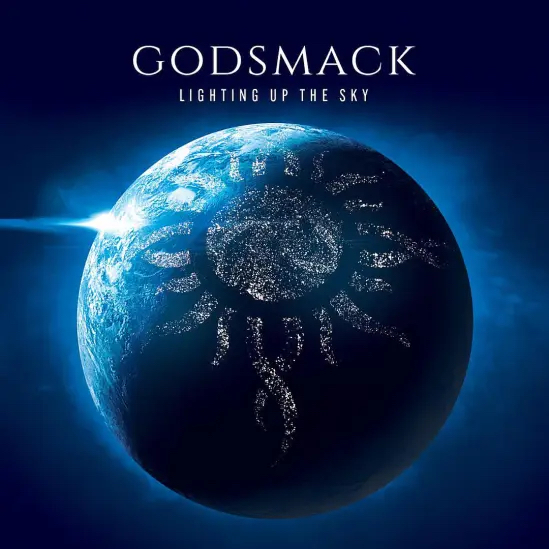 Review | Godsmack – Lighting Up The Sky
BMG
Twenty-five years ago, Godsmack, hailing from Lawrence Massachusetts, hit the mainstream and of course there is nothing wrong with that. However their last two albums '1000hp' (2014) and 'When Legends Rise'(2018), were rather inconstant and mediocre. But now, after five years hiatus Godsmack is "back" with an album that sounds "heavy", diverse and contains a couple of very strong metal/hard rock grunge-like tracks. Opening song ,,You And I", for example is one of those excellent songs, featuring powerful and memorable guitar hooks and tempos [hello Soundgarden!], and with the awesome and very recognisable voice of Sully Erna and a high-pitched passionate guitar solo by Tony Rombola.
THE FINAL ALBUM OF GODSMACK?
,,Hell's Not Dead" [a really weird title by the way] and ,,Soul Of Fire" both feature the heaviest and darkest guitar passages of the entire album. That Godsmack also has the power and musical capacity to compose and play beautiful ballads is proven by the two excellent songs ,,Growing Old" and ,,Truth". ,,Surrender", being the lead single of the album, is a rather catchy track, while ,,Red White And Blue" stands out [but not really in a positive way] due to the rather typical cliché American lyrics like: "The only colors that stand true, are the red, white and blue, so I stand by you." My favourite track on the album is ,,Let's Go", a very hard rocking, melodic song with the best guitar solo of the album; excellent! 
After two rather disappointing albums Godsmack delivers some excellent hard rock/metal goods with 'Lighting Up The Sky' as almost the entire album sounds very recognisable, catchy, melodic and 100% pure Godsmack; highly recommended. 
However, rumour has it that 'Lighting Up The Sky' will be Godsmack's final studio album…. To be continued, maybe?
Release date: 24 February 2023