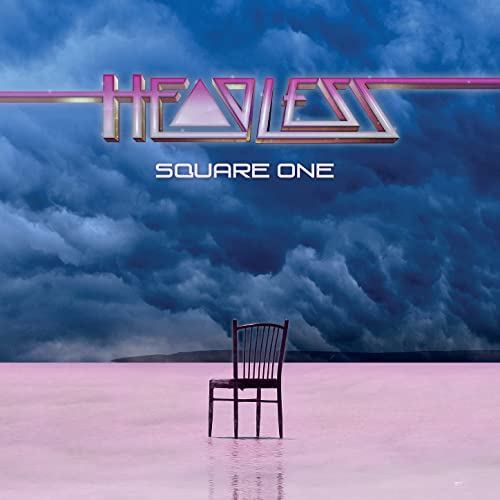 Review | Headless-Square One
M-Theory Audio
Although officially from Italy, Headless is an international band founded by guitarist Walter Cianciusi in 1996. Nowadays the line-up consists of the guitarists Walter Cianciusi and Dario Parente (who were part of Geoff Tate's touring band in 2019), drummer Enrico Cianciusi, Swedish singer Göran Edman (Madison, ex-Yngwie Malmsteen, Karmakanic) and Dutch bassist Martin Helmantel (ex-Elegy, 7 Miles To Pittsburgh). 'Square One' is the fourth album by Headless. It is filled with a fusion of AOR, progressive metal with a touch of blues.
SOUL AND BLUES
Album opener ,,A Leafs Flight Path'' starts with chiming church bells and is a beautiful soulful, bluesy, well arranged song. I almost forgot how good and versatile Edman's voice is and this soulful, bluesy opener really suits him. Edman gets the chance to display his more theatrical voice in the heavier song ,,Misdirection'', that is packed with harmony vocals.
POP AND PROGRESSIVE
Edman's clear voice lends itself also well to more catchy, or even poppy if you will. Great examples are songs like ,,Woman In White'' (nice opening riff), ,,Tail Down Low'' (Pink Floydish intro) and ,,Streetlight Buzz'' (a bit more up tempo but catchy with a nice twin guitar solo included). Despite its German title ,,Langeweile'' has English lyrics. A cool song with loads of progressive influences and a nice guitar solo. On ,,Two's Up'' Edman shows he still has a phenomenal reach as does he in album closer ,,Risin' Up'', which will be a winner in a live situation with its sing-along lyrics.
EIGHTIES SOUND
All in all 'Square One' is a good album with a very eighties sound. The overall production could be a little heavier and the vocals are a bit too upfront in the mix for my liking, but that is a matter of taste. If Cianciusi manages to keep this band together he could have something going here.