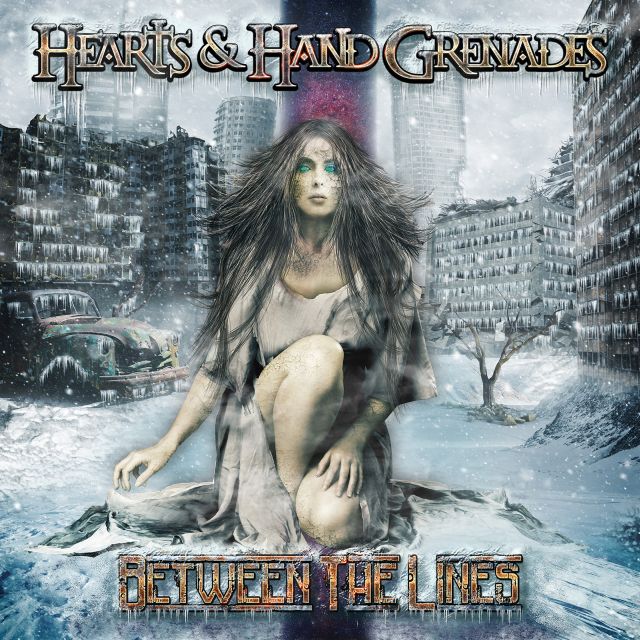 Review | Hearts & Hand Grenades – Between The Lines
Eclipse Records
Two studio albums within the same calendar year, that is pretty unusual these days. But for the Buffalo, New York based quartet Hearts & Hand Grenades it did not take long to record a proper follow-up for their first full album 'Turning To Ashes' that was released early January 2021.
SAME SET-UP
The band around singer/bass player Stephanie Wlosinski and founder/guitarist Mike Bless (other members are lead-guitarist Kenny Blesy and drummer Tom Lafferty) used the same set-up for 'Between The Lines' as they did for 'Turning To Ashes'. They used the same studio and once again Justin Rose (Goo Goo Dolls) was asked to oversee and do the production. You can see that as quite a logical move for a band that still has everything to gain and nothing to lose. By sticking to a trusted environment and working with a producer who has been there from basically the beginning, it is the most secure way to develop.
HIGH ENERGY
It is amazing to see (and hear) how quickly Hearts & Hand Grenades have developed themselves in this year. Their second album has ten energetic songs on offer including one or two tracks where the gas pedal is slightly less pushed to the floor. But songs like ,,Secrets'' (short and to the point), ,,Tragedy'' (with a galloping rhythm) and the crunchy title-track are the best examples to hear for yourself how energetic, rough and ready and raunchy this band can sound with a lead role for the talented voice of Stephanie Wlosinski, whose pipes sometimes give me the impression that they have been oiled with a grid iron substance.
Still, she has also moments on the record where she sounds a lot more melodic and slightly smooth like for instance on the semi-ballad ,,Moonlight'', a track that also shows that the band members have progressed as song writers as well. Add to that a strong and balanced out sound plus some individual guitar acrobatics by Kenny Blesy and the conclusion can only be that Hearts & Hand Grenades have the power of a grenade but also the musical heart at the right place. This is high energy rock with here and there a subtle touch!
Release date 19 November 2021