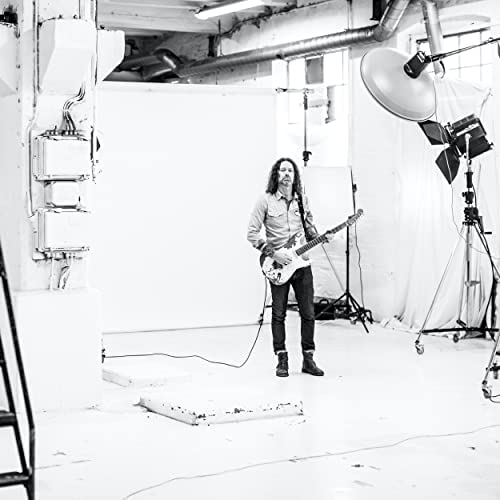 Review | Henrik Danhage – Pulse [single]
Odyssey Music / OMN Label Services
It is his first solo effort; Evergrey's Henrik Danhage is about to release his first solo album `Breaking Out', preceded by this YouTube single ,,Pulse". Cutting away in his slice of personal action, the overall signature of his band is present, lurking in the shadows of the song's crypt. The track is a display of his impeccable skills showcased on rich toned signature Charvel signature guitar DV-247. Plug in and hang on!
FIRST SOLO SINGLE
The first solo single of Danhage is held up by a striding pulsating riff, clearly the name giving propulsion of the track. It's a staccato riff hammering away underneath the song's well-structured eluding guitar melodies and solos. It instantly reveals Henrik's remarkable compositional skills and insane techniques as one of metal's most consistently overlooked players. Screeching and howling guitar outbreaks and sizzling arpeggios interchanging in the spotlight. Subtler in the second section, with Bernd Steidl reminiscent (acoustic) low tuning switching into 80s heavy shred solo. Notes bedazzling without the melody being lost. Stretched notes echo into the whammy section with loads of reverb.
CRAFT AND SKILLS
It's these solo outbursts that are displaying his craft and showcase his impressive skills as one of the best metal guitarists today, fusing atmospheric ethereal spots to the throbbing pulse. Tweaking in Vai magnitude he manages to flex the ethereal appeal of Friedman's `Scenes' album with the combusting dark metal gloom of his band. The signature Evergrey sound is present with the low tuned pulse of its battering riff as dominant factor in creating the darkened atmosphere. Keenly guarded elemental sound which is vividly brought to life by Evergrey's Jonhan Niemann with his typical roaring low tuned bass, and Jonas Ekdahl versatile drumming. The last programmed, much to my surprise.
,,Pulse" displays Danhage's typical style and tone, mixed with more a-typical shreds and solos that gel well in the overall sound of the song. It's low battering riff as the beating heart and soul working towards insane guitar sections eluding with power and precision. Henrik fuses Evergrey's trademarks with metal's best shreds and the sound and tone of his Charvel are adding up to this wonderful calling card. I can't wait to hear how Henrik drops a bomb on the upcoming `Breaking Out' album.