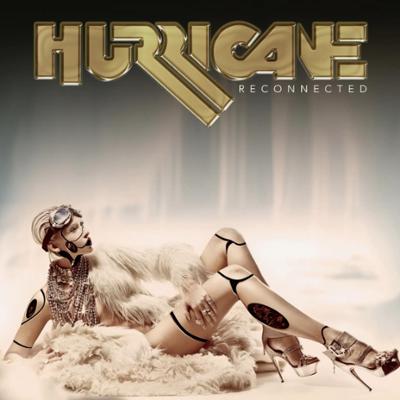 Review | Hurricane – Reconnected
Escape Music
More than two decades after the release of their fourth album 'Liquifury' US rockers Hurricane are back. Starting out 40 years ago and going through quite of lot of changes in line-up guitarist Robert Sarzo and bass player Tony Cavazo (yes, they are related to the Quiet Riot duo Rudy Sarzo and Carlos Cavazo) put the band back together in 2010 but without singer Kelly Hansen (since 2005 with Foreigner) and drummer Jay Schellen (playing in Yes). They recruited drummer Mike Hansen and singer Andrew Freeman (now Last in Line). During the years the band changed singers again until they found Daniel Schuman in 2021. They are ready to have another roll of the dice with the album 'Reconnected'.
MIXED FEELINGS
To be brutally honest, the album left nothing but mixed feelings with me. There are a few really cool heavy rock songs there and even a great ballad in the form of ,,Behind Your Shadow'' with some cool singing by Schuman and a super sensitive solo by Sarzo. The start is very promising as the group kicks off in typical eighties style with ,,Rockstar Cheater'', fast, furious but with rather cliché-type lyrics. But soon the album sounds less impressive as the songs are just mediocre and at times even very strange. I mean, what is the reason behind a cover version of ,,Under Pressure'', once a pop hit for Freddy Mercury and David Bowie in duet form? It does add nothing towards the original version and I think that Freddy and David are looking at each other in heaven above and are thinking 'what the f….?'
HURRICANE – THE CONCLUSION
The rest of the songs are okay but most of them are in and out the ear, leaving no lasting impression. It is like the band is going through the motions. Closer ,,Wishing Well'' is for me the biggest letdown of 'Reconnected'. It is acoustic based but is extremely boring, a rather disappointing end to an album on which Hurricane only a few times has managed to impress. This is a comeback that will not re-establish their old glory.
Release date: 25 August 2023