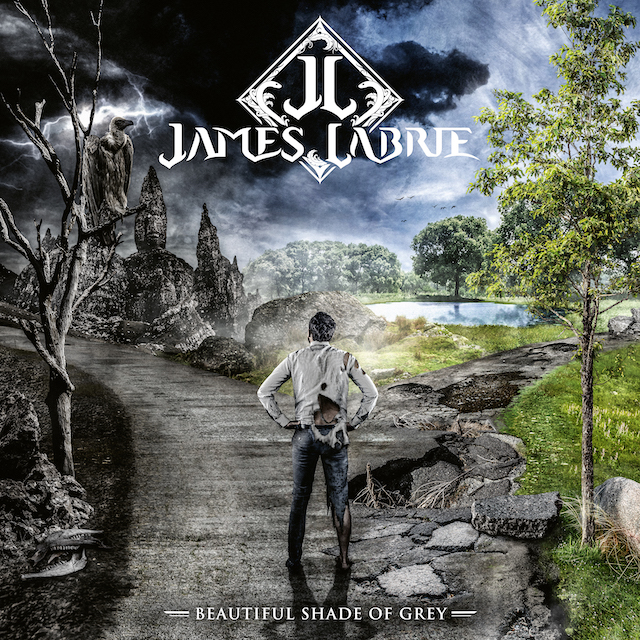 Review | James LaBrie – Beautiful Shade Of Grey
Inside Out Music
Canadian vocalist James LaBrie, of course worldwide known as the lead singer for one of the best prog metal bands ever, Dream Theater, surprises us with a new solo album. In the past LaBrie released a couple of great albums, such as the Frameshift album 'Unweaving The Rainbow' (2003), the two extraordinary Mullmuzzler albums ('Keep It To Yourself' (1999) and `Mullmuzzler 2' (2001) and of course his "real" solo albums 'Elements Of Persuasion' (2005), 'Static Impulse' (2010) and 'Impermanent Resonance' (2013).
BALLADS AND FOLK ROCK
Now, nine years later, we are treated to LaBrie's 4th solo album called 'Beautiful Shade Of Grey' and after Dream Theater's brilliant 15th studio album 'A View From The Top Of The World', I am really disappointed as LaBrie's new album is filled with too many ballads, and plenty of, better said TOO much acoustic guitars, piano, and synths! LaBrie is "assisted" once again by Paul Logue of Eden Curse, Marco Sfogli (guitars) and no one less than his son Chance LaBrie on drums. Most of the nine songs on 'Beautiful Shade Of Grey' are a mix of melodic, acoustic folk rock, "hard" rock, and AOR.
THE GOOD STUFF
The album kicks off with one of the best songs of the album, being ,,Devil In Drag," a clever mix of rock, pop and AOR with a real catchy chorus and a rather nice guitar solo. Another "heavier" track is called ,,Hit Me Like A Brick" and Sfogli's guitar solo is excellent indeed here. However, songs like ,,Sunset Ruin" and ,,Wildflower" are bittersweet, almost poppy ballads, while ,,Conscience Calling" is just a 48 seconds lasting a capella filler. ,,Supernova Girl," ,,What I Missed" and ,,Am I Right" are also really nothing more than just nice pop/AOR songs and that is a shame as LaBrie's ever impressive vocals deserve better songs and compositions.
At the end of the album LaBrie comes up with the Led Zeppelin cover ,,Ramble On" and as you know that I loathe covers, this one is utterly superfluous indeed! I truly miss the power in the music on this album as every track is way too sweet, so I think that I will give DT last masterpiece another spin!
Release date: 20 May 2022