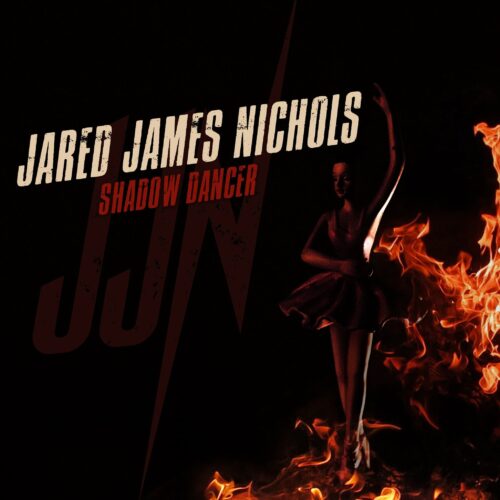 Review | Jared James Nichols-Shadow Dancer
Black Hill Records
Guitarist/singer Jared James Nichols has been featured on these pages before for a review of his last studio-album 'Black Magic' that came out over three years ago. That was his second one for the French label Listenable. I found it a bit strange that such a talented musician in the blues rock and heavy rock movement was not signed by a label like Mascot/Provogue. Or even Grooveyard as Listenable was a label that concentrated on more extreme metal. Nichols proved to be the real deal but has since 'Black Magic' only released a few singles.
BROKEN ARM
In the months of September and October of this year he was on tour supporting Black Stone Cherry and The Georgia Thunderbolts. Until he very unfortunately broke his arm while picking up a guitar case forcing him on the sideline for a while. In September Nichols finally released some new material in the form of the 4-track EP 'Shadow Dancer' on the US label Black Hill. I might me mistaken but I did not see a physical product on the website of the label so I ordered a download of this EP.
GUITAR DRIVEN
Although Jared James Nichols is qualified as a blues rock musician. On this four track EP the songs ,,Skin N' Bone'', ,,Bad Roots'', ,,Saint Or Fool'' and ,,Shadow Dancer'' are more hard and heavy orientated with a sporadic blues feel present. As a guitarist Nichols is most definitely a quite exciting dude as his songs are pure guitar driven with strong and drilling riffs and exciting solos. As a singer Nichols has also made the necessary progress. Together with his two fellow musicians Dennis Holm (drums) and bassist Clark Singleton we are talking about a more than promising power rock and blues rock outfit that is more than ready for a new full album.
'Shadow Dancer' is an excellent foreplay for what is hopefully to come in the near future. In case you are interested go to the website of Black Hill Records where you can order a download version of the EP. The price is US 4,99 dollar.