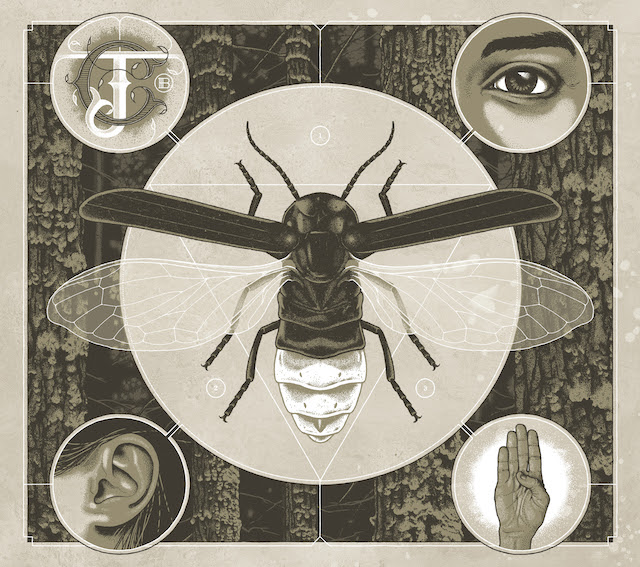 Review | Jerry Cantrell – Brighten
Independent-Double J Music
THE GODFATHER OF GRUNGE
Hopefully, Jerry Cantrell doesn't need an introduction to anyone. After all, the Guitar Godfather of Grunge has been around long enough as a co-founder and personality of an entire generation. The tragic end of Alice In Chains was not only sealed by the death of exceptional vocalist Layne Staley in 2002, but was already apparent long before that due to his drug addiction and thus initiated Jerry Cantrell's solo career. In 1998, three years after the last Alice In Chains self-titled album, Cantrell's debut album, `Boggy Debot', was a natural continuation of the best times of his main band and made every fan happy. Almost parallel to Staley's death, the riff god, influenced by the heavy loss and his own addiction, delivered the follow-up album `Degradation Trip', which 5 months later was followed by the extended version `Degradation Trip Volumes 1 & 2'.
MTV UNPLUGGED
After that nothing happened for a long time and it became quiet around Jerry Cantrell. Only a benefit concert in 2005, 9 years after the very last performance at MTV Unplugged, the three remaining musicians of Alice In Chains came together again for a show. The response was great and it was no surprise that the band with new singer, William DuVall, reappeared on the scene in 2009 with a brand-new album. `Black Gives Way To Blue' was a logical development of the band, on whose last studio album the vocals of Jerry Cantrell had already been more in the foreground and helped the band to a new revival. So, it's not surprising that Jerry Cantrell's creativity went 100% into his band in the last years.
KURT COBAIN
Now, 19 years after his last solo album, the third record of the grand master appeared with `Brighten'. The 9 songs are not quite as heavy as known by Alice In Chains, but still carries the melancholic signature in each song. `Brighten' is more playful, as Jerry Cantrell can enjoy his playground as he likes. Sometimes familiar grungy, sometimes with light country influences, the unmistakable voice and the guitar harmonies run like a thread through the album.
Although Kurt Cobain was the face of a whole generation, Jerry Cantrell was and is not less important for a musical genre that actually did not exist.
With `Brighten' he proves that "Grunge" was not just a trend, but has produced sustainable and great music over decades.