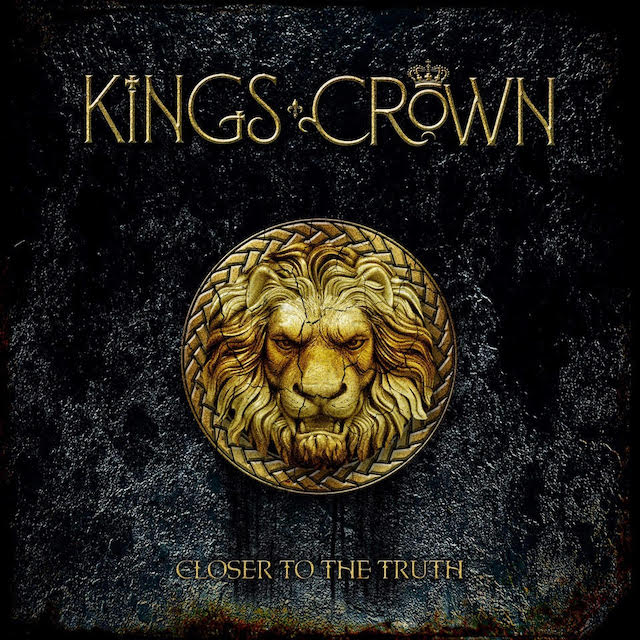 Review | Kings Crown – Closer To The Truth
Frontiers Music srl
Musical experience and expertise galore in Kings Crown, a new band founded by Swedish guitarist Martin Kronlund who worked in the past in Dogface, Phenomena and, also made an album with singer David Reece. On vocals we have Lee Small (Lionheart, Sweet, Phenomena and next month releasing the album 'Nine Lives' with the band Atack), on keyboards we encounter Anders Skoog (Dogface), drummer is former Glenn Hughes recruit Pontus Engborg while on bass we see Bas Berra Holmgren doing his bit. From the names you can conclude that several guys have worked with each other in the past. After recruiting Lee Small and Anders Skoog the framework was quickly established and filled in with Engborg and Holmgren.
CLASSIC SEVENTIES ROCK
Kronlund had the desire to create a classic seventies melodic rock album garnished with a modern production and he has achieved that goal on 'Closer To The Truth'. There is quite a big part reserved for the classic Hammond B-3 sound of Anders Skoog who almost gets the same space to impress as Kronlund does on guitar. Not comparing it to the Blackmore/Lord tandem in Deep Purple but in some ways the parts are equally shared and there is nothing wrong with that.
HIGH LEVEL
Kings Crown reaches quite a high level on their eleven songs. The songs are energetic and that is because of the bundle of energy and force that is being provided by the drums of Engborg. He just gives the music that extra kick up the ass with his beats and skills. We all know that Lee Small (earlier this year impressive on his solo-album 'The Last Man On Earth') always brings home the bacon, even in a band like Kings Cown where the songs are a bit more up-tempo and heavier than in for instance Lionheart or the Phenomena project.
Small is a man that can tackle several genres in the rock and metal sector, he is a Jack of all trades if you ask me. I cannot say that this album sounds super original in his entirety as the influences of a certain band that I mentioned above are evident but you know my motto: better a great sounding copy, instead of a bad original.
Release date: 13 October 2023