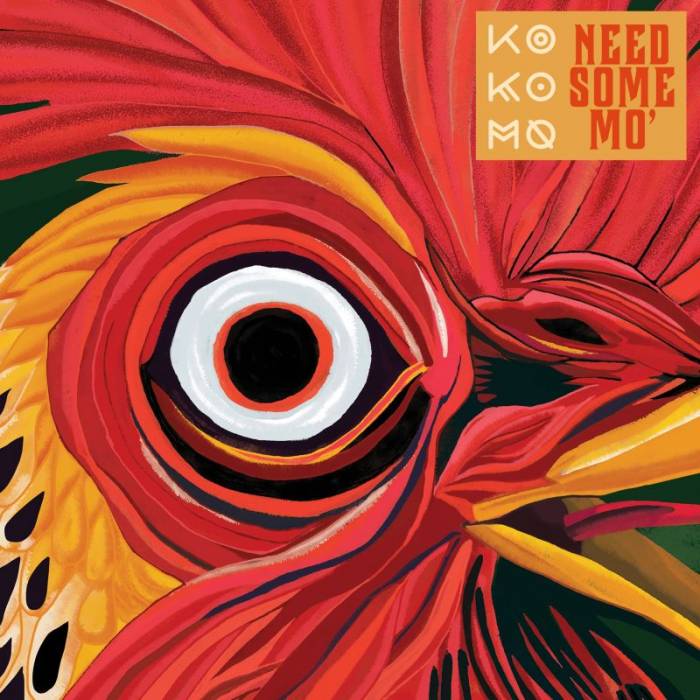 Review | Ko Ko Mo – Need Some Mo'
Independent release
Ko Ko Mo is a strange name for a band, don't you think? In fact, we are not talking about a band here, but about a duo consisting of Warren Mouton (guitar/vocals) and Kevin Grosmolar (drums, background vocals), hailing from the French city of Nantes. Their album 'Need Some Mo'' only recently came to the attention of the HBLS-team for review.
STRANGE BREW
These boys are delivering a strange brew, if you ask me. They surely are highly energetic in their musical approach and execution. Plenty of tempo and plenty of somewhat weird twists and turns, fabricating a mix between hard rock and indie electro pop, but because of the intensive way of playing just scraping over the line in order to get a review in this magazine. Musically the boys deviate between Wolfmother (especially the singing of Mouton has that Andrew Stockdale-type of sound at times) a bit of Led Zeppelin but also influences of Depeche Mode can be detected. Interesting at times but production wise there are still some points to improve. This is not a rock band that does things the natural or classic way, they do try to sound a bit different from the rest, but by doing so they might alienate themselves from an audience.
ROCK & ROLL ADVENTURE
Having said that I have looked at several live performances of the dynamic duo and they do know how to draw an audience and keep their attention. Especially when they go in acoustic mode they are not to be ignored. Some songs are pretty catchy (,,Lead You Astray'', ,,Your Kiss'', the title-track) but a track like ,,Non Essential Man'' is too out drawn for me with its length off over 8 minutes and dominated by lots of odd sounds. It is not completely an album to my personal taste but people with a sense for rock and roll adventure should check Ko Ko Mo out on You Tube.