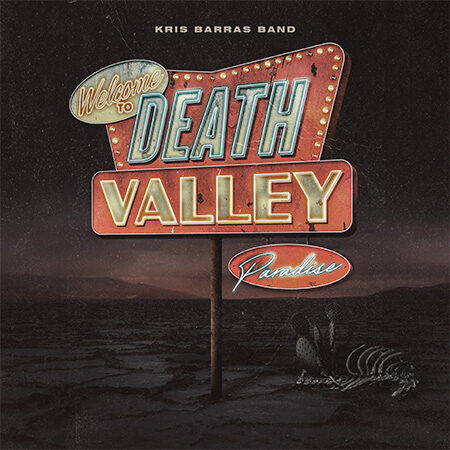 Review | Kris Barras Band – Death Valley Paradise
Provogue Records / MLG
English guitarist/singer Kris Barras leads a double life. Not only does he have his own Kris Barras Band but somewhere in 2018 he took over the position of guitarist/singer Lance Lopez in Supersonic Blues Machine, a band around drummer Kenny Aronoff and bass player Fabrizio Grossi.
CHANGE OF STYLE
For the new Kris Barras Band album 'Death Valley Paradise', produced by Dan Weller, Barras has changed his style a bit. Although his former work with his band was described as a mix between southern rock, blues rock and a touch of soul, on this fourth band album the sound and approach is somehow different. Barras and his musicians are rocking much harder in general and the blues and southern influences are barely noticeable. The result is that 'Death Valley Paradise' sounds now more like a run of the mill rock album. Enjoyable at moments like the fierce title song that sets the tone for mainly the rest of the album but I must that say that the bulk of the songs do not really make a devastating, let alone lasting impression.
The quality of the musicianship and the strong vocals and flashy guitar work of Barras himself limit the damage to an acceptable level but at the end of the day 'Death Valley Paradise' leaves a bit of an unsatisfactory feeling with me.
Release date: 4 March 2022