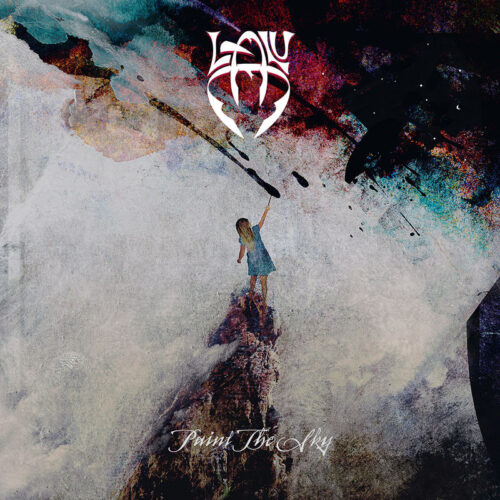 Review | Lalu – Paint The Sky
Frontiers Music srl
Vivien Lalu is a French keyboardist with a love for progressive rock, something that was passed on by his parents who were both progressive rock musicians themselves. You might not have heard of Vivien Lalu but the man has not been sitting still already releasing two studio-albums ('Oniric' in 2010 and 'Atomic Ark' in 2013) plus a digital only live-album ('Live At P60'). And he has worked together with several bands and musicians like Shadow Gallery, Mike LePond, Virgil Donati, Simone Mularoni and Dutch guitar maestro Joop Wolters who played already on 'Oniric' and was part of Lalu's live-band. On 'Painting The Sky' Wolters has played bass and guitars and what a contribution has he delivered!
GUESTS
There are a lot more musical guests to be heard on 'Paint The Sky'. What to think about contributions by Alessandro Del Vecchio, Jordan Rudess, Tony Franklin, Simon Phillips, Simone Mularoni and Jens Johansson? Vivien Lalu also managed to sign up two excellent singers for his album. Former Kansas man Steve Walsh has a guest spot on the superb title-track where his contribution is being combined with the voice of a singer who is the perfect man for the job: Damian Wilson.
The singer that we know from Landmarq, Threshold, Head Space, Ayreon, Damian Wilson Band and who is the current vocalist for UK progressive rockers Arena (whose new album should come out early in 2022) turns out to be the perfect solution. The song material that Lalu has written fits the voice of Wilson like a glove. Damian Wilson is a bloke that is born for this genre. His singing in Head Space and Landmarq was superb and in Threshold he tackled a heavier side of progressive (hard) rock. This album is somewhere in between if you like as far as Damian's singing is concerned.
CLASSIC PROGRESSIVE ROCK
The song material on 'Paint The Sky' can be seen as a modernised version of classic progressive rock that bands like Yes used to produce. Long and out stretched compositions that are full of changes, colourful, mixing heavy parts with more 'sophisticated' interludes and that are carried by a crystal-clear production that gives room to each and every instrument being used on this album. Mind you, it is not that the material on 'Paint The Sky' is extremely difficult to follow. Because of the open structured sound everything is accessible. On the other hand, 'Paint The Sky' is also an album that needs time to grow on you, as there is a lot to discover. But never ever this album sounds over constructed or too difficult to understand and follow.
JOURNEY
'Paint The Sky' offers the listener quite a journey. Take for instance the title track itself. Sung by Steve Walsh and Damian Wilson it turns out to be a very intense piece of music that is for sure one of the eye-catchers on the album. Another one is….. ,,Paint The Sky'', as this song is added to the CD as a bonus but then in an instrumental version that is just as exciting as the sung version. Vivien Lalu and his assisting musicians have delivered an outstanding progressive rock album in an early stage of the new music year and it is going to be a hell of a job for any progressive rock band to match this one!
Release date: 21 January 2022