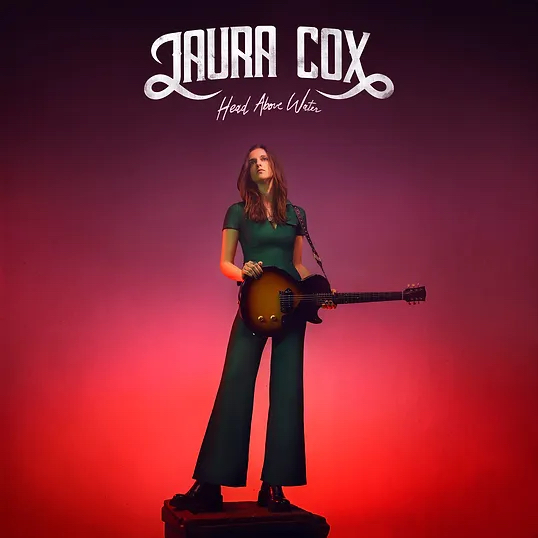 Review | Laura Cox – Head Above Water
earMUSIC
Almost four years ago French/English guitarist/singer Laura Cox released her second album 'Burning Bright', a ten track album with a combination of bluesy hard rock and heavy rock. Not a bad effort as we wrote in this web magazine. Now it is time for a follow up.
SOME SMALL CHANGES
'Head Above Water' has in comparison with 'Burning Bright' some small changes on the cards. That bass player Adrian Kah replaced Francois C. Delacoudre is maybe not so relevant. But the music has slightly changed. Was her second album clearly focussed on blues rock and heavy rock, this time there are more flavours added. The question is though if that is a good thing. 'Head Above Water' sounds even more sophisticated now and musically Laura and her band are floating between heavy rock, pop rock and even a bit of country rock.
The title track opens the album energetic and could have been on 'Burning Bright' while also ,,One Big Mess'' and ,,Set Me Free'' rock along nicely but as the album progresses it all becomes less and less. There is less bite in the overall guitar work by Laura and second guitarist Mathieu Albiac and the songs become softer and softer. Seems to me that Laura Cox is trying to reach out to a different and wider public but the balance between the different musical styles is off. The second half of the record is with a country song like ,,Before We Get Burned'' and some pop rockers certainly less interesting and it seems that the band is swimming in nowhere land.
A CROSSROAD
For me Laura Cox is standing at a musical crossroad that will define her career. What kind of public is she trying to appeal to? She needs to figure that out quick smart as this album is too much of a mixed bag for me. Not that 'Head Above Water' is a failure or something like that, but I don't hear the progression that I had expected to hear.
Release date: 20 January 2023