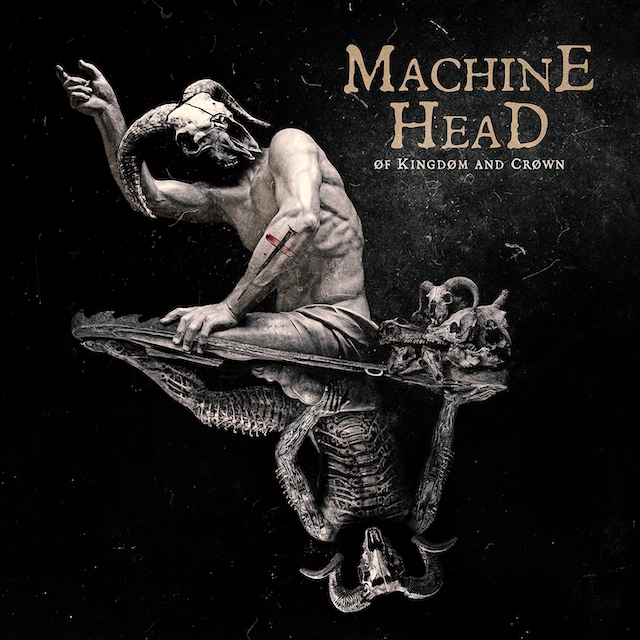 Review | Machine Head – Of Kingdom And Crown
Nuclear Blast Records
Rob Flynn and his men are back. Four years after 'Catharsis', Machine Head, or let's say main man Rob Flynn and his musicians, deliver their tenth album since their founding in 1991. The history of the band is a typical roller coaster ride with pure masterpieces such as 'Burn My Eyes' or 'The Blackening' just to name a few.
A MASTERPIECE AGAIN?
It is also the story of a band that always had times to re-adjust with new members, experimental musical output and the journey to define their own identity. 'The Blackening' from 2007 was definitely one of the peak moments of their musical career, but can a band repeat such a masterpiece again? It is often very hard and depends on an organic evolution of a band. A lot of other artists struggled in the past to reproduce a major success in the studio by delivering a B-side version of former greatness. So where can we put the brand-new album by Machine Head?
CONCEPT ALBUM
'Of Kingdom And Crown' is the first concept album of the bands history. It tells the story of the two characters Ares and Eros, who both go on their own respective killing sprees following the death of their loved ones, set in a futuristic wasteland. The thirteen songs, or let's say chapters of the story, are mostly reduced to the core, time wise. Except the opener ,,Slaughter The Martyr", which is a 10 plus minute epos.
The album itself is as many Machine Head fans expected, very complex, from spheric melodies to brutal riffs and screams by frontman Rob Flynn. Is it a masterpiece? Or is it an album that got lost in its own complexity? I would say, neither of it, but closer to the masterpiece. The album is definitely not easy to digest and needs time to grow, but it also doesn't hit while listening to it for the first time.
Release date: 26 August 2022