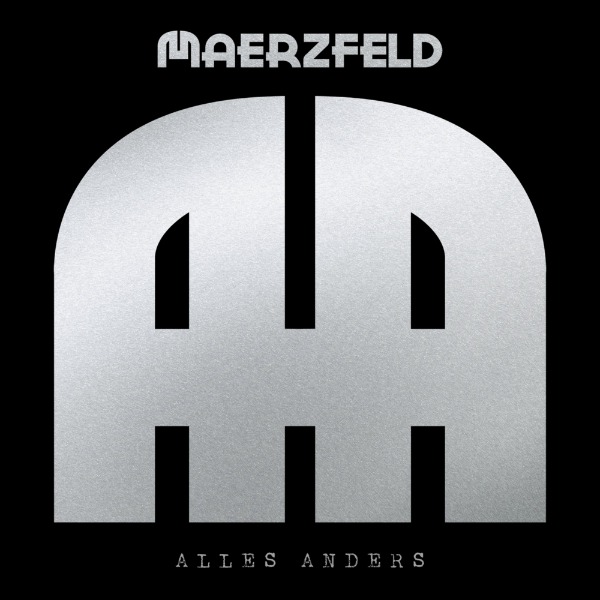 Review | Maerzfeld – Alles Anders
Metalville Records - P.I.A.S.
What's in a name?
German metallers Maerzfeld have certainly given it some thought. Leading back to Merovingian times, the Maerzfeld was a marching [march] field for army assembly before battle. With a field also to be nurtured in march to harvest crops during summer, the month March also comes into place for the band's name. Fertile grounds for marching beats indeed, with Maerzfeld added to the long list of industrial tinged tanz metal in the vein of frontrunners Rammstein.
GERMAN SCHLAGER WITH METAL GLAMOUR
That however would be too easy. Dismissing Maerzfeld as one of many clones is not capturing the essence of the 2009 founded metal band. Reminiscence to Rammstein's sound is inevitable, but Maerzfeld travels in different directions constantly. More transparent and open, they construct their songs mainly around strong riffs and melodies, laid down by the tandem Mike Sitzmann and Jochen Windisch, while Ron Huber's industrial keys are largely subdued and only occasionally are pulled to back the riff monstrous songs. They nest in between structures and emphasize notes rather than dominate, making opening track ,,Alles Anders" flourish. More classic metal, with sturdy marching foundation brought to the pinnacle by drummer Michael Frischbeer and bass player "Bernd Körber". Singer Heli's voice is powerful and on point, belting the song like a German schlager with metal glamour.
,,Ich bin der Tot" is a great track with powerful stop 'n go beat underneath appealing melodies and vocal harmonies, steered over great hooks, with Heli storytelling about ways of dying from his standpoint of being 'death' himself. ,,100 auf 100" also reveals the band's wide influences with the song rocking out more classic in the krautrock vein. Pop metal, with danceable tendencies, the song packs enough swagger to draw masses and storm the charts. ,,Plötzlich tut es Weh" borders with industrial but hangs on the pop rock hinges, fusing krautrock and schlager melodies in modern ambiance. Another tune with chart pretention, like the insanely melodic ,,Lange Nacht" with its nesting vocal structure and lyrics. The solo is just wonderful, and adds to the posture of the track, giving it enough swung and melodic pop swagger, without losing its elemental hard rocking vibe.
MAERZFELD HAS A RAMMSTEIN VIBE
,,Ich Steige auf" is a piano ballad with typical German phrasing, much like Peter Fox' ,,Haus am See", yet with different identity in uplifting mindset referring to 'see life from above'. Songs like ,,Bakkushan" are absolutely holding up in the sonic spectre. Intensely melodic, the songs are dominated by great choruses, oscillating between the marching danceable beats and sticky melodies. ,,Hübschler_In" storms into action with riff dominance in the metal tradition, before raining the spooky vocals that find accolades in the chorus.
The Rammstein ghost haunts over the typical tracks, with ,,Wach Auf" in melody being very reminiscent to ,,Engel", where ,,Keinen Sin" swings the typical axe of anger with Heli in Till fashion belting the powerhouse lyrics. Even though the track shows face with its wonderful chorus, they can't shake of the Rammstein vibe. Same goes for ,,Shönen Weltuntergang", that packs the typical dynamics of Lindemann's band, but also reveals Maerzfeld's unique approach in the melody-laden chorus.
Maerzfeld's `Alles Anders' is certainly an album to enjoy. Deeper rooted in the wider array of German rock and pop genres, the songs flourish with a unique tone. Maerzfeld's songs display typical German pre-Rammstein era influences, welded onto the tanz-beats of the genre leaders. With Heli's vocals in the same unsettling ominence as Till's, it is hard to shake off comparison, but Maerzfeld succeed to bring their own tone to the plate. More melodic, easier nesting, and crafted around insanely appealing melodies and choruses, there's a handful of songs that can launch into the charts and launch Maerzfeld's career.
Release date: 24 February 2023