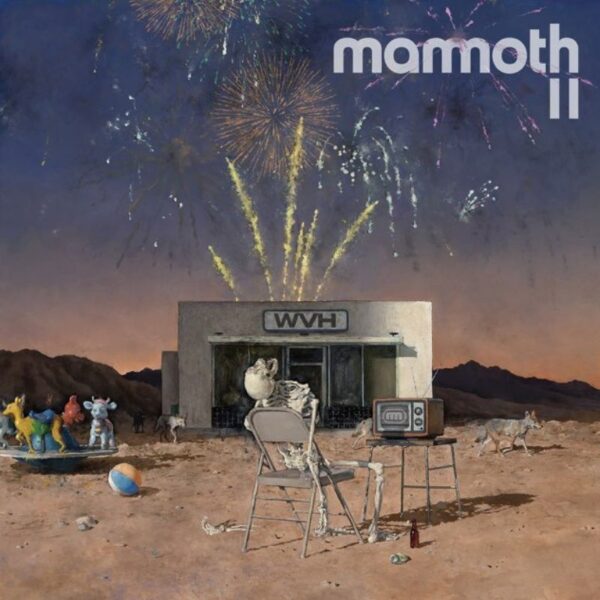 Review | Mammoth WVH – II
BMG
The first Mammoth WVH album really established the name Wolfgang van Halen as a real contender. Standing on his own two feet and making his mark with an album on which he played all instruments and did all the singing. The young musician, who played bass in the Van Halen band with his father Eddie and uncle Alex by his side, was hit hard when Eddie passed away. Yet with the blessing of his father and uncle using the Mammoth moniker (before the Van Halen brothers started their band, they worked for some time under the name Mammoth) Wolfgang moved on to his own thing, his own project, trying to build his own musical identity.
MAMMOTH WVH – SECOND CHAPTER
Now it is time for the second chapter. Again, Wolfgang decided to play all instruments himself with only producer Michael Baskette helping him out. Listening to the ten tracks on 'II' the album sounds very cohesive. It also seems that the songs have been given more room to breathe. With the emphasis on heavy rock, 'II' does have a bit more variety, but it is safe to say that Wolfgang picked up where he left off in 2021. He delivers a more than solid performance on all tracks with a few memorable moments along the way. One of the strongest songs is ,,Another Celebration At The End Of The World''. A real up-tempo heavy rocker driven by a power riff and a stunning guitar solo. Also ,,Miles Above Me'' rocks hard but has a more melodic character and again a remarkable guitar solo.
SHIT TOGETHER
In fact, Wolfgang has got his shit together on this album. His singing has improved, the songs are slightly better and the sound is certainly not to be sneezed at. 'II' is a modern sounding product delivered with punch. Young mister Van Halen has grown as a musician, singer, and composer. He is showing all those ingredients he inherited from his dad and uncle, yet he follows his own path. So far it has brought us two outstanding rock albums that will stand the test of time. He might have used some of his father's old equipment for (some of) the recordings but that might be the only thing his work has in common with Van Halen. This dude is establishing his own legacy, let there be no doubt about that.
Release date: 4 August 2023