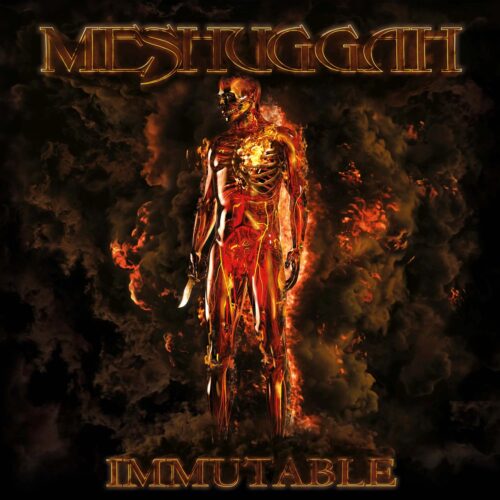 Review | Meshuggah – Immutable
Atomic Fire Records
It's been six years since Swedish extreme metal band Meshuggah have released their last album 'The Violent Sleep Of Reason'. It brought them a Grammy nomination. Six years later, the pressure is on. Once nominated for a Grammy, you have to deliver. Well, not as this would have ever been an issue for Meshuggah. Their music was and is as complex as a University degree in mathematics. But a band who basically invented this style of music and is sitting on their throne for around 30 years, they eat pressure for breakfast.
MESHUGGAH THIRTY YEARS ON THE THRONE
'Immutable' has everything a Meshuggah fan loves and even more. It sounds like the already diverse layers of music have been multiplied even more. I remember them playing 8-string guitars, not sure how many strings are involved today on this record, but it sounds like a lot. Intense, fearless and brutal summarizes the thirteen tracks perfectly. Thirty years on the throne, the band isn't tired at all to defend their spot on top for many years to come. For fans, go grab the new album immediately, for newbies, be prepared for an intense musical brain fuck.
Release date: 1 April 2022