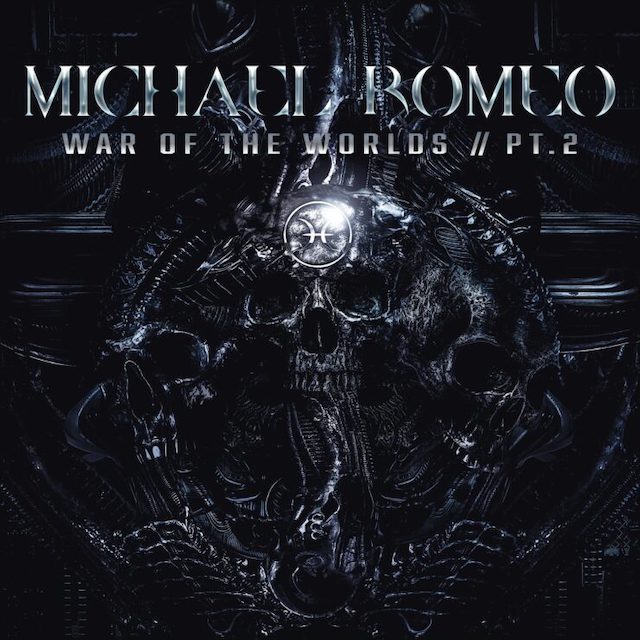 Review | Michael Romeo – War of the Worlds, Pt. 2
Inside Out Music
Michael Romeo is the guitar player, chief-songwriter, and all-around prime mover from Symphony-X. One of the most underrated prog metal bands ever, as they released a couple of classic must have albums like 'The Odyssey' (2002) or 'Paradise Lost' (2008).
H.G. WELLS
'War Of The Worlds, Pt.2' is the follow up to the magnificent 'Pt.1', released in 2018. So, if you liked that one, then this new album 'Pt.2' is a must have album as well. Michael Romeo elaborates further on with the classic War Of The Worlds story written by H.G. Wells. Musically speaking, this is really a heavy and cinematic album indeed, filled with superb riffs, hooks, and furious guitar solos. ,,Introduction – Part 2", the instrumental overture, is packed with lots of orchestral parts and this track truly reminds me of Dream Theater's album 'The Astonishing'. ,,Divide & Conquer" is a heavy up-tempo song with Malmsteen-like shreds and fast hooks. Just like ,,Destroyer" where Michael Romeo shines as a fast, but very melodic guitar picker. Romeo's guitar playing is obviously influenced by among others Randy Rhoads, Yngwie Malmsteen and Uli Jon Roth.
A MASTERPIECE
,,Mothership" features an orchestral, cinematic intro with a beautiful keys motif/theme which again shows parallels to the aforementioned Dream Theater album! ,,Just Before The Dawn" is a ballad-like song with an outstanding performance of Croatian singer/shouter Dino Jelusic (Animal Drive, TSO). Other highlights on this outstanding album are: ,,Hybrids" (a 100% metal song), ,,Maschinenmensch" (check out Romeo's solos and arpeggios here) and ,,Parasite", again with LOTS of guitars!
'War Of The Worlds, Pt.2' is 100% prog metal pure where Romeo's guitar dominates and where the orchestration is utterly superb. Could this be Romeo's second masterpiece? Listening tip: ,,Hybrids"!
Release date: 21 January, 2022