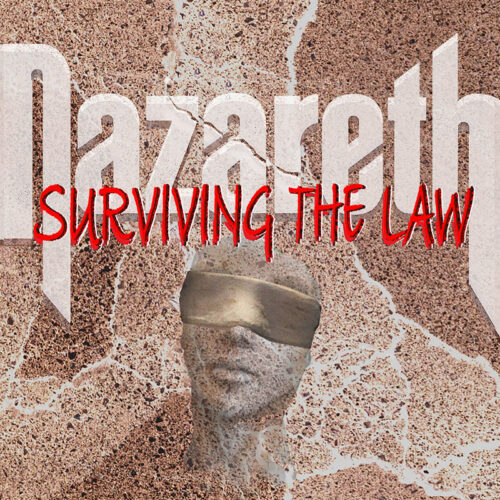 Review | Nazareth – Surviving The Law
Frontiers Music srl
Nazareth are still going after starting out in the late sixties in Dunfermline, Scotland. You might remember them from the hit ,,Love Hurts'' and in the seventies they produced several exciting records with 'Razamanaz' and 'Hair Of The Dog' seen as their best. Guitarist Manny Charlton was the first to leave the line-up, followed by drummer Darrel Sweet who suddenly died in 1999 while vocalist Dan McCafferty (a main inspiration for a certain W. Axl Rose) was battling health issues forcing him to more or less retire in 2014.
That left only bass player Pete Agnew from the original line-up. His son Lee joined on drums after the death of Darrel Sweet and Jimmy Murrison is now the longest serving guitar player for the band. Singer Carl Sentance joined after McCafferty retired. In 2018 the band released studio album 24 entitled 'Tattooed On My Brain' and now number 25 has arrived in the form of 'Surviving The Law'.
JUICE IN THE TANK
Listening to 'Surviving The Law' Agnew, Agnew, Murrison and Sentance loud and proud announce and proclaim that there is plenty of juice left in the Nazareth-tank. ,,Strange Days'' tortures your speakers being full of grit and energy with Murrison killing it with a murderous riff while Sentance belts it out. A strong and energetic start is what you get for the first half of the record although you might have to get used to the high-pitched vocals of Sentance who forced by the structure of the songs plus their energy seems to be forced to go all out all the time. He sure does not sound like McCafferty who had a gritty voice. But Nazareth is a different band now, been given a shot of adrenaline by their vocalist.
I must say that not all songs are impressive as after the first half of the CD the level drops off with album-closer ,,You Made Me'' being a stranger on this album compared with the other material. I certainly don't mind this record by the veterans as especially Murrison has plenty of fireworks on offer (,,Mind Bomb'' and ,,Falling In Love'' really kick ass) while father and son Agnew are as solid as the bank of eh…Scotland. I suppose the popularity the band once had many moons ago will not be restored with 'Surviving The Law' but the four guys have done a more than decent job here and that is actually more than I had dared to hope for.
Release date: 15 April 2022