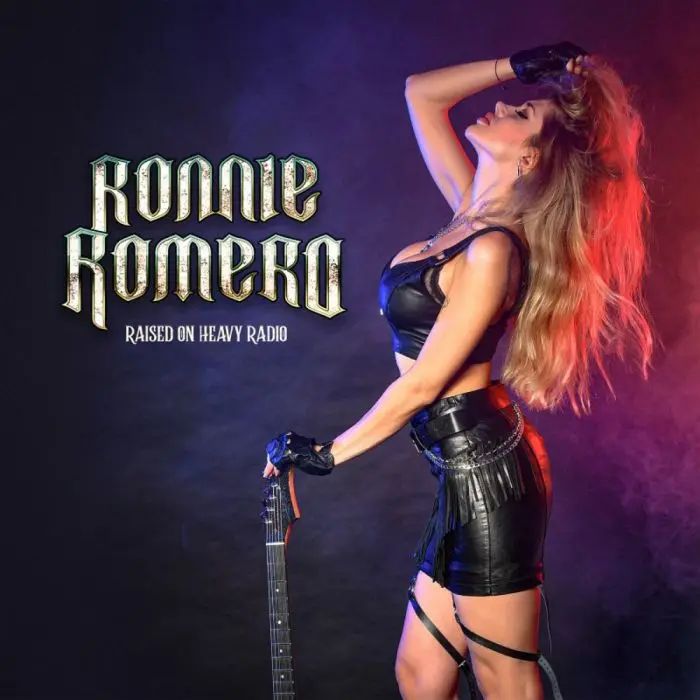 Review | Ronnie Romero – Raised On Heavy Radio
Frontiers Music srl
In April 2022 Ronnie Romero released the album 'Raised On Radio' with his interpretations of melodic rock and AOR songs recorded by bands like Foreigner, Led Zeppelin. Elf, Uriah Heep, Russ Ballard and Survivor, just to name a few. It was one of the many releases Romero was involved with in 2022.
HERE HE IS AGAIN….
The year 2023 has hardly started and here he is again…. Ronnie Romero with a new album entitled 'Raised On Heavy Radio'. This time with versions of songs originally recorded by more metal minded bands like Metallica, Manowar, Accept, Black Sabbath, Masterplan, Rainbow, Iron Maiden, Yngwie Malmsteen, Judas Priest, Ozzy Osbourne and even Deep Purple. Somehow the man just does not understand that he commits overkill on his career. He hops from band to band and from project to project. But when your voice is your main source of income, you really can't blame the man for striking while the iron (read his voice) is hot, but not everyone will like that. The discussion is still ongoing, I guess.
GUITAR MASTURBATION
With guitarists like Chris Caffery, Gus G, Roland Grapow, Nozomu Wakai and Alfredo Alfonso contributing their talents it is safe to say that there is some proper guitar masturbation going on here. With Alessandro Del Vecchio in charge of production (plus adding keyboards) this is a decent but on the other hand a not so necessary album. Why? Because on not one of the songs the musicians involved have been able to beat any of the originals. Not even the mighty voice of Romero manages to do that. Remember the way Bruce Dickson starts ,,Hallowed Be Thy Name'', that suspenseful intro? It is far from suspenseful on this album. Also Accept's ,,Fast As A Shark'' lacks the power of the original.
NOT A LASTING IMPRESSION THIS TIME BY RONNIE ROMERO
You listen to the songs you hear it but on the bulk of the album the versions are not that impressive. It goes in one ear and out the other. This album is only suited for the die-hard fan of the Chilean singer, of which there are a bunch around. I must say that Rainbow's ,,A Light In The Dark''  is for me the only song that is pretty much matched. The rest just does not make a lasting impression. For me this is a false start for Ronnie but I am sure he will take revenge for that, as also 2023 is going to be a year where his name will be featured many times.
Release date: 27 January 2023