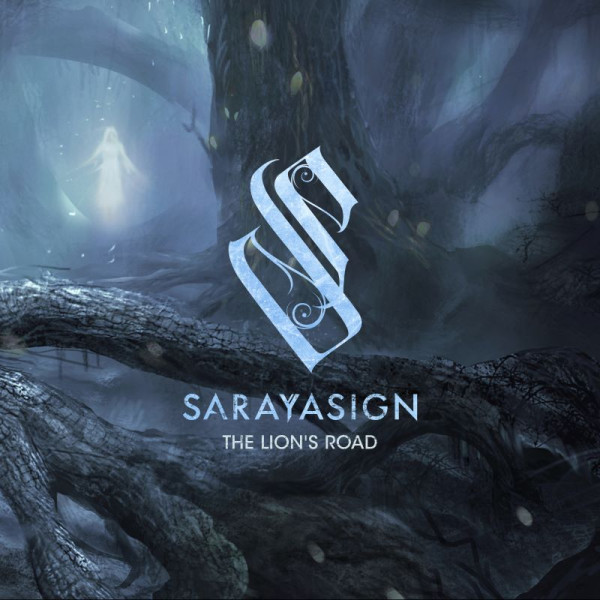 Review | Sarayasign – The Lion's Road
Frontiers Music srl
I must admit that I completely missed the first album of these Swedish rockers from Orebro. Starting out in 2020, their first record 'Throne Of Gold' came out last year on the small Melodic Passion Records label. As soon as I heard the first tones of opener ,,When All Lights Go Out'' of their second opus 'The Lion's Road' and heard the mighty vocal pipes of Stefan Nykvist my ears went up and Sarayasign had caught my full attention. After finishing hearing the record with its ten songs, the first thing I did was ordering that first album on the spot.
ABOUT SARAYASIGN
I also looked up their website to find out some extra formation and I would like to advice you to do the same. There you can read what this group is all about and you will learn that both albums are connected via the lyrics. Sarayasign is a band that produces concept-albums yet they describe themselves as a cinematic melodic hard rock band. They do have something to say in their songs, something that may be useful to you, so have a look on their website and dive into their world that is called Saraya and find out about The Book Of Wisdom.
PROCLAIM
There are lots of bands that proclaim to have something extra in their luggage. Sarayasign have something extra to offer. Not only a great singer who could have easily been singing in bands like Nestor or Perfect Plan, but also outstanding songs with a lot of substance, power, melody, fantasy, and an overall quite explosive sound. I am sorry to say, but the pure quality of this record puts a lot of the releases of their label mates in this genre far in the shadow. From opener ,,When All Lights Go Out'' until the last seconds of closer ,,Throne Of Gold Part II A Heartless Melody''  (for me the showstopper) it is a pure joy to hear these lads do their thing.
No weak moments, memorable melodies, and absurd good individual performances, especially by guitarist Peter Lundin while also drummer/guitarist/keyboardist Jesper Lindbergh produces some fine stuff and is the man behind the colourful stories. Oh yes, they have a super singer as well, but I believe I already mentioned that about ten times, or didn't I? You proclaim to be a fan of melodic rock? Make sure you strike as soon as this album comes out (August 11) as 'The Lion's Road' is one of those rare releases that are not to be missed. You have been informed!
Release date: 11 August 2023