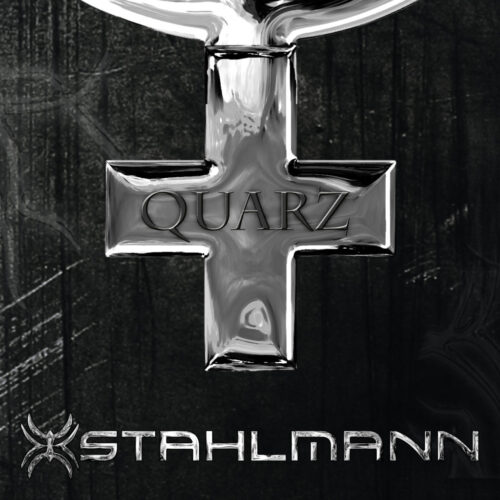 Review | Stahlmann – Quarz
AFM Records
It would be too easy to dismiss Stahlmann's 7th album 'Quarz' as a direct copy of probably their biggest influence: Rammstein. There are absolutely differences to be heard in the approach of their musical train of thoughts. Of course both bands are part of the so-called NDH [Neue Deutsche Härte] genre. However, there are differences.
On this album you can hear subtle influences of Marilyn Manson and the overall approach of Stahlmann is more METAL orientated.
INDUSTRIAL ELEMENTS
They are rawer in their approach. Instead of going for a more catchy 'commercial' work method, Stahlmann opts for hard-hitting industrial elements and razor-sharp guitar riffs. Vocalwise Martin "Mart" Soer doesn't sound too different from Till Lindemann. With the note that I find the vocals of the latter more penetrating and integrating.
Stahlmann has managed to make a rock hard album. Songs like ,,Wollust'', ,,Sünder'' and ,,Gottmachine'' are therefore good examples for the hard-hitting approach of Soer and his associates. 'Quarz' was produced by Martin Soer and mixed and mastered by Frank Gryner (Rob Zombie, Andrew WK, A Perfect Circle) at his God Complex production studio in Ontario, Canada. That means that the album has a GRAND sound! Okay, it's all not super new or ground breaking, but the performance is certainly of a high level.
NO COPYCAT
Let's see how many new hearts this band from Göttingen manages to win with 'Quarz'. I can definitely recommend giving the album a chance and not dismissing it as a copy of …, because it certainly isn't. Stahlmann has managed to develop its own identity and that you can hear. As a fan of the NDH genre you just can't ignore 'Quarz' because it is a powerful album.