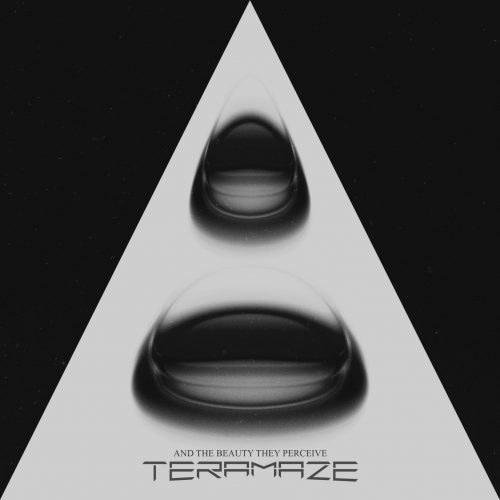 Review | Teramaze-And The Beauty They Perceive
Wells Music
I still think that Teramaze has not actually "reached" the audience that these prog rockers from Down Under would like to reach… Maybe that is due to the fact that Dean Wells (vocals, guitar, keys), Andrew Cameron (bass guitar), Chris Zoupa (guitars, keys) and Nick Ross (drums) still have not "found" their own sound/style.
Blend Of Influences
The music of Teramaze is an amazing blend of influences from notorious progressive rock bands like Shadow Gallery, Symphony X, Threshold and Coheed And Cambria. Unfortunately the band misses out at exploring and creating a sound of their own. Earlier this year Teramaze released 'Sorella Minore', a four song concept rock album. Their ninth studio-album 'And The Beauty They Perceive' contains nine stand-alone songs and again it is again a very "safe" album, meaning that the music tends to become too repetitive and familiar. Especially the Shadow Gallery musical influences are a bit too obvious at certain times.
Epic Prog Rock Monster
This does not mean that these guys are not top-notch musicians and that some tracks on this new album sound absolutely awesome. Take for instance the killer track ,,Head Of The King", an excellent composed progressive rock/metal song. Clocking in over 11 minutes this is a true epic prog rock monster with excellent solos from Zoupa, Wells and Cameron. ,,Waves" is a power ballad on which vocalist and band founder Wells shines with lots of emotion warmth in his voice. The absolute highlight of this album is ,,Modern Living Space". An amazing song featuring a crazy dual guitar lead that sticks in your mind forever. ,,Jackie Seth" was released as a single and it rocks, while the title track is catchy but a bit too predictable.
So, all in all, again a "decent" progressive rock album by Teramaze. Nothing new but if these guys keep working on finding their own sound/style then their next album will be a blast, I am sure…