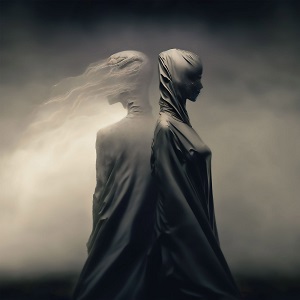 Review | TesseracT – War Of Being
K-Scope
It has been five years since TesseracT's last album 'Sonder' and now the prog metal heads from Milton Keynes release their fifth album called 'War Of Being'. To start this review with a cliché, it is their best effort by far. Singer, shouter, screamer, and grunter Dan Tompkins really steals the show on this album. Just listen to the raging opening track ,,Natural Disaster" and you will be impressed for sure as this song is probably one of the heaviest and darkest TesseracT tracks ever composed!
AMBITIOUS AND VERY CREATIVE
Follow up ,,Echoes" is a well-thought mix of clean vocals and screams proving that 'War Of Being' is an ambitious and very creative record with a massive sound and most of all lots of musical variety. Check out ,,Sirens", one of the most beautiful songs this band has ever composed; a track with a haunting feeling and also the "slowest' one on the album. Or the rather "catchy ,,Burden", featuring a heavy thundering bass hook. The lead single ,,The Grey" is also a great heavy song, while ,,Tender" with its prog metal effects kind of reminds me of notorious Anathema. However, the true highlights are also the two longest tracks of the album: ,,War Of Being" (11:03) and ,,Sacrifice" (9:34).
MUSICAL GEM
The title track is an absolute prog metal monster as it is the musical gem of this album, or in other words the pinnacle of TesseracT's new album. The track is packed with multiple textures, magical drumming and lots of outstanding guitar lines and hooks. Tompkin's vocals are more than awesome here, and the song ending is again a blast with a dazzling guitar outro leaving you breathless after 11 minutes of soaring prog metal played at the highest musical level. ,,Sacrifice" is an anthemic track with a glorious chorus and it is in fact a true prog metal gem packed with lots of heavy twists and turns, ending this album in an awesome way.
'War Of Being' is complex, with lots of prog metal musical depth, but also with lots of melody and even catchiness as each song is filled with passion, emotion and loaded with groove. Modern prog metal played at its best and as a fan of prog metal you cannot deny Tesserac. Play it LOUD and you will be blown away for sure. Highly recommended, hats off to TesseracT!!! Listening tip: ,,Natural Disaster".
Release date: 15 September 2023