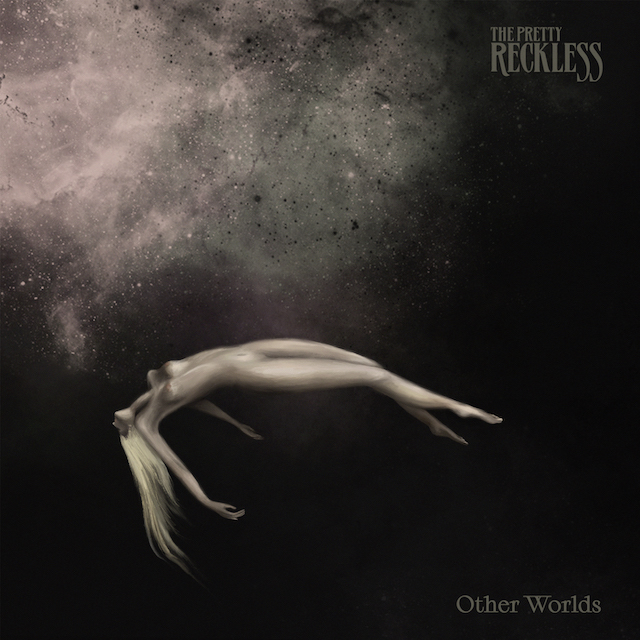 Review | The Pretty Reckless – Other Worlds
Century Media Records
With `Other Worlds' The Pretty Reckless releases a kind of best of…/acoustic and some covers performances. This band has released a series of great records and is currently touring Europe to present their latest album `Death By Rock And Roll' [2021] live to the audiences. And not exactly unsuccessful. The English part of the tour is completely sold out and quite a few more venues are also sold out on the European mainland. A sign of how immense popular this band is. It seems that everything they touch turns to gold, something that is due to the insanely beautiful voice that Taylor Momsen has, combined with a slightly cocky way of how their music is written and the craftsmanship of guitarist Ben Philips, drummer Jamie Perkins and bassist Mark Damon.
GOOSEBUMPS ALL OVER
During covid the band did some great acoustic performances of songs from their last record and it was received so enthusiastic by the fans that they now decided to release these versions on record. Supplemented with songs from other bands that have inspired the band in one way or another. Let me first say that I am one of those fans of The Pretty Reckless and also a lover of beautiful acoustic performances of great songs. I think their performance of ,,25'' on YouTube [HERE] is incredibly beautiful. Goosebumps all over. If a song with only piano and vocals can be this beautiful, you've done something right in my eyes. What a performance!!! One that fortunately ended up on `Other Worlds'.
COUNTRY AND CAMPFIRE FEEL
I can also appreciate the performances of ,,Only Love Can Save Me Now'', ,,Death By Rock And Roll'', ,,Got So High'' and ,,Harley Darling''. Since they are all beautiful songs in the original version and they also manage to keep their heads above water in these stripped versions. And certainly the country/campfire feel of ,,Harley Darling'' even more apparent in this version than in the original version.
Then the covers. Of these, I like their version of David Bowie's ,,Quicksand'' and the Elvis Costello cover ,,(What's So Funny 'Bout) Peace, Love and Understanding'' the most. The two Soundgarden covers ,,Loud Love'', ,,Halfway There'' and the Chris Cornell cover ,,The Keeper'' don't really touch me. I know that The Pretty Reckless has a great admiration for this band and also for Chris Cornell, who unfortunately passed away too early, but unfortunately, I can appreciate their songs less than The Pretty Reckless' own work.
WHAT ABOUT THEIR PREVIOUS WORK
A missed opportunity is that it doesn't contain any songs from the band's previous work. Only from their latest album and nothing from, for example, `Going To Hell' or `Light Me Up'. Why not??? Would have taken the trouble to put a number of older songs in an acoustic jacket. In that case `Other Worlds' would score higher for me personally. Now I can only recommend this album to the hardcore fans, who definitely want everything from the band in their collection.
I'll wait patiently for The Pretty Reckless to go back into the studio to record a new bunch of songs for a new record and luckily, we can currently enjoy the band live. Among others in 013 Tilburg on 7 November. A show that has also been sold out for a long time. But for the fans going, have a blast!!
Release date: 4 November 2022