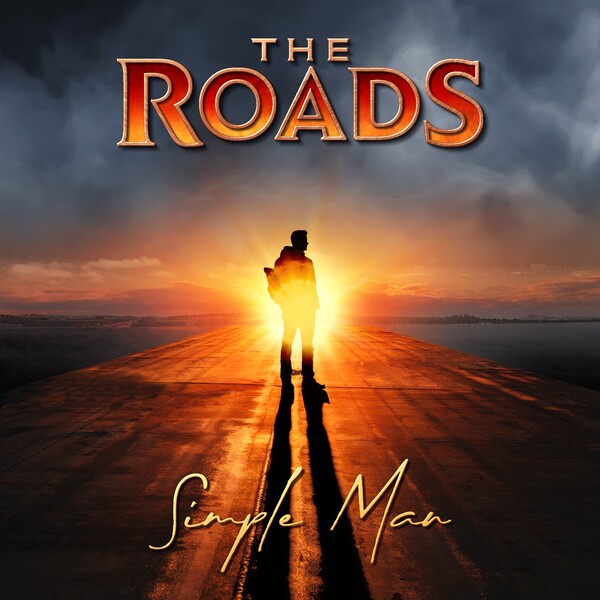 Review | The Roads – Simple Man
Escape Music
A musical partnership between UK vocalist Mick Devine (Seven) and veteran US guitarist Gary Pihl (ex-Sammy Hagar and now for many years guitarist in Boston) is what The Roads is all about. Mick and Gary hooked up during the recordings of 'Turkish Delight'. An album that came out a few months ago celebrating 30 years in the music business for label owner Khalil Turk. The two musicians were involved on the same track as was Mick's son Josh Devine on drums. Contact was established.
FAMILY AFFAIR
Khalil Turk saw an opportunity to extend the cooperation between the Devine's and Pihl and suggested making an album. Songs were written and it has in a way become a bit of a family affair. Mick also got his other son Ben and his wife Lin involved as background singers. Gary had his son Scott play guitar on the album. On bass guitar Gary involved his Boston band mate Tracy Ferrie. On keyboards Neil Miller, Paul Taylor (Winger) and Styx front man Lawrence Gowan (contributes on three songs) helped out. Add to that the involvement of Italian guitarist Dario Mollo doing the mixing and mastering and the picture is more and less painted with Mick and Gary writing all the material and overseeing production matters.
DIRECTION OF THE ROADS
The musical direction of The Roads lies somewhere between melodic heavy rock and AOR. It is not that 'Simple Man' is a bombastic happening. It all sounds pretty cool and also sophisticated with the beautiful voice of Mick Devine taking centre stage next to the guitar exploitations of Gary Pihl. The twelve songs are all well composed and executed. There is not much wrong with 'Simple Man', as the level of songs is pretty even. The album could have used one or two extra highlights perhaps. But I am sure that a general fan of melodic rock and AOR will be pretty chuffed when songs such as ,,Love Lives In Promises'', ,,Avalanche'', ,,Just Not The Same'', ,,Promise Me'' or ,,It Will be Alright'' make this album a pleasant listening experience. A strong and consistent effort.
Release date: 18 November 2022