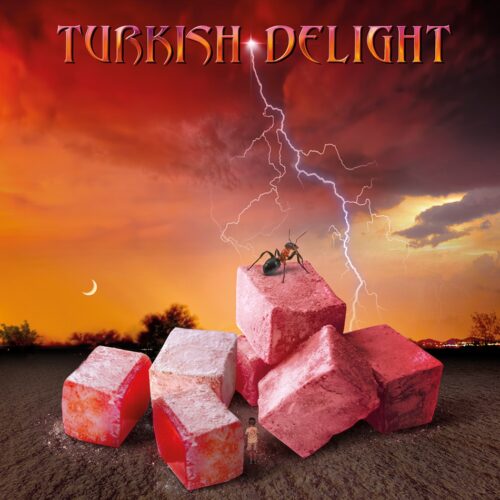 Review | Various Artists – Turkish Delight
Escape Music
The UK-label Escape Music might fly a bit under the radar but owner Khalil Turk has been running this company for some 30 years and thought it was time to celebrate that with an album/vinyl release produced and compiled by himself and with the cooperation of numerous singers, guitarists, composers and other instrumentalists.
A WHILE IN THE MAKING
'Turkish Delight' has been a while in the making (more than two years it seems). The black book of mister Turk might hold a lot of names, phone numbers and email addresses and other relevant information, it is a monstrous task to put the right combinations of people together, have the songs written and have the musicians record their parts. And after all that it is certainly not easy to construct an album that makes sense. It needs all to be engineered, mixed and produced as 'Turkish Delight' is destined to be the calling card of Escape Music and also a product that sums up what Escape Music is all about.
A GATHERING OF STARS
During the last decade or so the label has often worked with people like Brian J. Anthony, Tommy Denander, Steve Overland, Mike Slamer and Steve Morris who took care of production work and creating music. You will find these guys in a prominent role on this album. It is truly a gathering of stars coming together on 'Turkish Delight'. On vocals you have Ronnie Platt, Jerome Mazza and Billy Greer on the first three songs (,,Live Again'' is a small instrumental interlude), giving the album because of the singers a high Kansas feel which is always a bonus. But also, guys like Jeff Scott Soto, Tony Harnell, Ronnie Romero, Steve Overland, Terry Brock, James Christian, Robin McAuley, Mick Devine, Lee Small and Chris Ousey have vocal contributions and give the album an enormous amount of variation.
It is a sort of musical oversight of what the label has released in these past three decades: melodic rock, hard rock, progressive stuff, AOR, a sniff of metal and basically anything in between, all these styles coming together here and now. Other contributors are Joel Hoekstra, Mark Mangold, Vince DiCola, Steve Newman, Eric Ragno, Gary Pihl, Jeff Pilson and various other persons including drummer Josh Devine (the son of Mick Devine), who has done the bulk of the album. The list is really impressive.
JOB WELL DONE
The CD-version counts fifteen songs, the 4-LP vinyl version has even seventeen songs in total. Artwork has been done by Hugh Syme and Eric Philippe, who is more or less the house designer for Escape. 'Turkish Delight' is a job well done by everyone involved and a must have album for melodic rockers. The CD/LP gives a perfect indication Kahlil Turk and his label stand for: quality, variety and an excellent sound. It hardly gets better than this. On to the next thirty years Khalil!
Release date: 21 October 2022