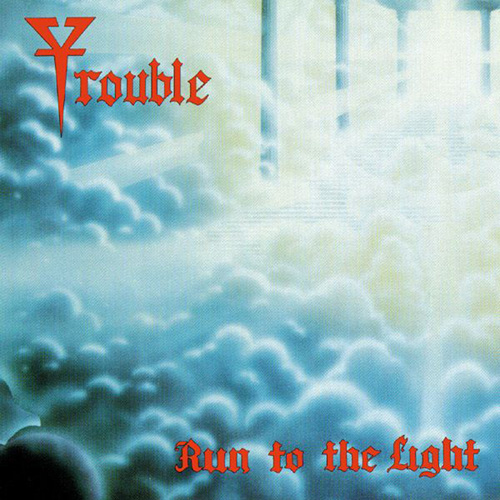 Review | Trouble – Run To The Light – Expanded Version
Metal Blade Records
Aurora, Illinois based doom metal band Trouble recorded three albums for Metal Blade ('Psalm 9', 'The Skull' and 'Run To The Light') before famous producer Rick Rubin took them under his wing and led them to his label Def American where the band launched their best albums 'Trouble' and 'Manic Frustration'. For the fans of the first hour on those two records the band sounded more experimental than they had wished for. After the more traditional sounding album 'Plastic Green Head' vocalist Eric Wagner left the band that he started with guitarists Bruce Franklin and Rick Wartell in the late seventies.
INFLUENTIAL
Make no mistake. Trouble was together with bands like Pentagram and Cirith Ungol one of the frontrunners of the doom metal scene in America and must be seen as an influential group. Obviously heavily influenced by Black Sabbath the group built up a real cult status especially in Europe appearing a few times on the prestigious Dynamo Open Air festival. 'Run To The Light' originally was released in 1987 with eight songs. Now three-and-a-half-decade further Metal Blade re-releases it as an 'Expanded Version' but the extras are not that impressive.
I mean, a demo version of three of the album tracks plus a version of The Beatles cover ,,Come Together'' are not really an invitation or reason to get overexcited here. Especially as 'Run To The Light' as a whole is certainly not seen as the best Trouble album in their history. But it shall be clear that Metal Blade only can work with material that they have the rights for. Maybe a good compilation of the first three albums with some extra's would have been a better idea perhaps?
TROUBLE IS STILL GOING
In 2023 Trouble is still going with Franklin and Wartell at the helm of a rejuvenated line-up that according to the rumours is recording new stuff. Former singer Eric Wagner passed away in August 2021 just after finishing his last album 'In The Lonely Light Of Mourning' that came out after his death just over a year ago.
Release date: 16 June 2023