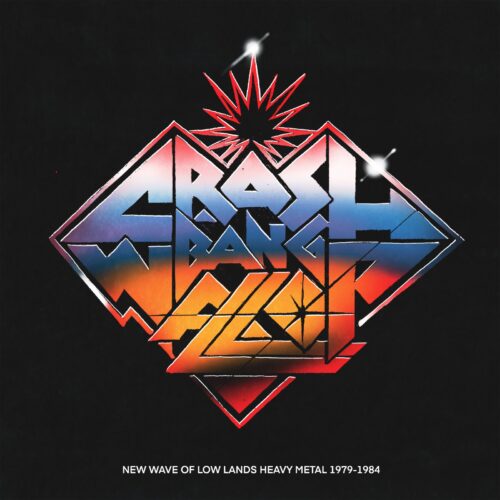 Review | Various Artists – Crash! Bang! Wallop!
New Wave Of Low Lands Heavy Metal 1979-1984 / Excelsior Recordings
The New Wave Of British Heavy Metal (NWOBHM) started around 1979 and around the same time things started to move in The Netherlands and Belgium as well. More and more bands came out of their practice bunkers, going on stage, recording demo tapes and gathering some first publicity in Dutch magazines like Hardaanval, Heavy Metal Demons (hey Ferry Bovet!) and Aardschok, that started around October 1980 with yours truly as one of the three people who took the initiative to start that adventure. It was an exciting period as every day you were discovering new bands from Europe, the USA, Canada, basically all over the world. It was a new breeze and almost every cent I earned in those days went on new vinyl records and concerts. You met new people who were into the same music and in some cases, friendships were struck that still exist.
RAVE-ON RECORDS
My old mate Jack Hustinx who at the time worked at record shop Bullit in Eindhoven started his own record label Rave-On Records and his first release was the album 'Metal Clogs' with contributions from Belgian band Crossfire and the Dutch groups Frankenstein, Gilgamesj and Impact. Later Rave-On's biggest coup was signing Mercyful Fate from Denmark. But the 'Metal Clogs' albums was the first compilation release focussing on the Dutch and Belgian scene and the 'Crash! Bang! Wallop!' initiative does the same some 40 (!) years later. In the past there have been other compilation albums but not so specific combining The Netherlands and Belgian acts together as this one does.
FORMATS
As is usual these days release come in different sizes and formats. This release is released on CD, 2-LP and an exclusive 2-LP boxset that also contains a book with lots of additional information including an interview with Kate of the band Acid from Belgium. Kate can be seen as one of the first women singing in a pure heavy metal/speed metal band. What I have to mention is that the book is written in the Dutch language by authors Vincent Loozen and A.H.J. Dautzenberg. I have not read it yet as I only have an MP3 to work with. But at least you are aware of it.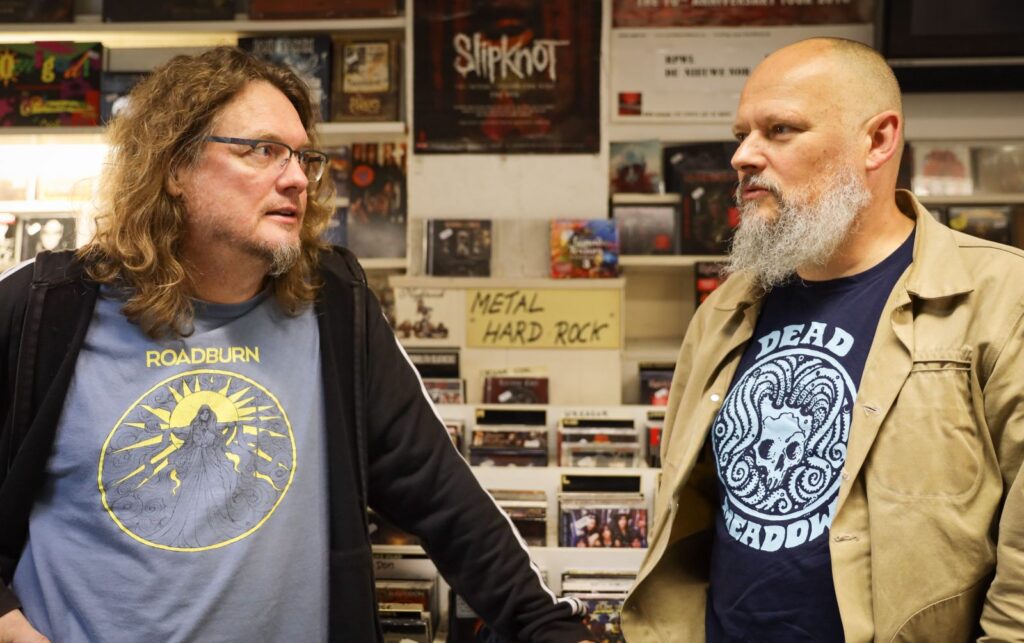 THE BANDS
The CD has 23 songs on offer, the 2-LP has two songs less. I am not completely sure what the criteria were to get a spot on this release. But having been around in that time and knowing how many bands were knocking at the door it can't have been easy to make a selection. I am not going to mention all bands and as the recordings are from the late seventies/early eighties it must be clear that the sound quality and production of several songs are slightly doubtful. But to be honest I don't find that so important for this release. It is more about the feel and the excitement that was rising up in those days.
Bands like Picture, Bodine and Teaser (Adrian Vandenberg's first major band with a big Bad Company-touch) had record deals and could record in decent studio's, other bands did not have that luxury, so there is a bit of difference in the sound quality. Surprisingly enough there is also a contribution from Dutch band Mover featuring a very young Arjen Lucassen.
BELGIUM
It is actually quite charming to hear some bands after such a long time. Belgium's Acid, Crossfire (with Peter De Wint on drums), Ostrogoth and Lions Pride (with my old mate Willy Beckers on vocals and they are active again these days) rock hard while Dutch band Hammerhawk confirm their reputation as the Dutch Motörhead. Killer is there with Spooky, Shorty and Fat Leo being ,,Ready For Hell'' once again.
I remember it like it was yesterday, Killer opening for the bands Nightwing and Gillan in The Limburghal in Genk, Belgium, almost blowing the roof of the building. I tell you folks it is a trip down memory lane for me, it brings back some very good memories and I applaud the bands and musicians who are still spreading the love for metal these days. On a critical note, there are some bands missing that also played a crucial role in those days but are for whatever reason not feature (Martyr, Highway Chile, The Wild, Seducer, Hammerhead to name a few). Maybe next time if there is going to be one?
Release date: 8 April 2022
Pre-order HERE