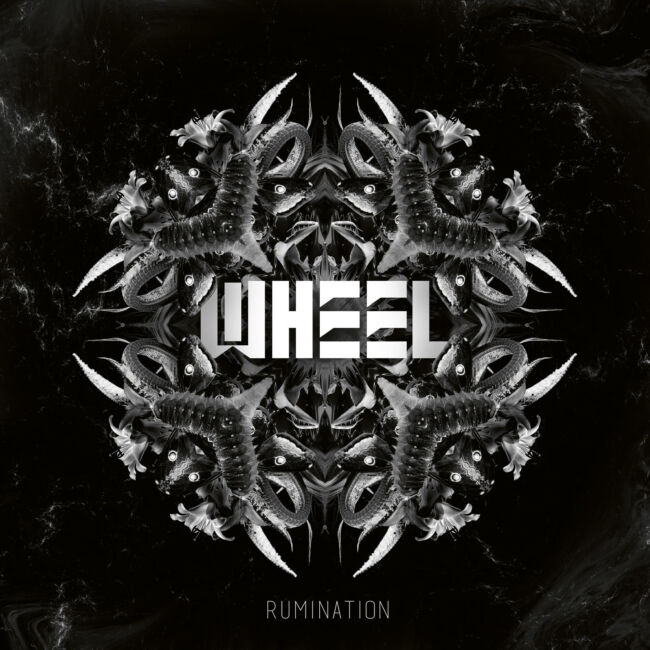 Review | Wheel – Rumination
Inside Out Music
Wheel is a Finnish-Anglo progressive metal band consisting of James Lascelles (vocals, guitar), Jussie Turunen (guitar), Aki Virta (bass guitar) and Santeri Saksala (drums). Their debut album 'Moving Backwards' was released in February 2019. To be honest, I have never heard about Wheel and this EP called 'Rumination' is therefore my first acquaintance with their music. I have to say that I am not disappointed, as the three songs on this EP sound/taste like more.
BOOMING BASS
Opener ,,Blooddrinker" (what a title by the way) is the heaviest song of the three, featuring hefty hooks/riffs, punchy tempos, a booming bass guitar and some obvious influences from the cult band Tool! Follow up ,,Synchronise" is a completely different track, as this one is much calmer and even sounds like a ballad with acoustic guitars, strings, and a rather melancholic mood. Furthermore, the intensity of singer Lascelles vocal parts is extremely powerful and atmospheric here, making this one a brilliant song!
APPETIZING STOPGAP
,,Impervious" is the closing song and here again the vocals are in the spotlight. This one is also the most progressive track of the EP. Check out the extremely well played instrumental last sixty seconds, really impressive. And after a mere twelve minutes and thirty-six seconds this EP ends, way too soon. Then again it is also a very appetizing stopgap, showing that this band has real potential. I am looking forward to a new full-length album of Wheel!
Release date: 10 November 2022