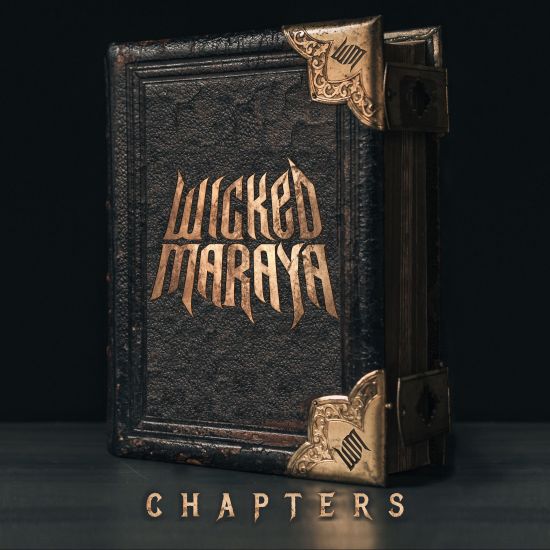 Review | Wicked Maraya – Chapters
Massacre Records
In 2016 Wicked Maraya released their album 'Lifetime In Hell', a record that had been gathering dust for some 25 years. It did contain two brand new tracks, in the form of ,,Suicidal Dawn'' and ,,Fall From Grace'', that were mixed in with the older tracks with the promise that more would follow soon. That was more than seven (!) years ago. Finally, the band hailing from New York and environment and built around top-notch vocalist Falco has a new product on the market in the form of a five track-EP entitled 'Chapters'.
LOW PROFILE
You just wonder what Wicked Maraya has been doing all those years keeping such a low profile. The five songs are all presented under the banner ,,Chapter'', divided into I, II, III, IV and V clocking just under 20 minutes. Style wise, the five-piece outfit is sticking to their old formula, classic, melancholic and sometimes dark tinted melodic metal in the vein of old Crimson Glory, Queensrÿche etcetera. There is always a certain tension surrounding the songs with the exception of ,,Chapter II'' that sounds faster and more aggressive and brutal. ,,Chapter III'' is built around an old fashioned sounding metal riff.
METAL ATTITUDE
Just like 'Lifetime In Hell' and their other albums I must say that I like 'Chapters'. In Falco the band has a singer who knows what he is doing, mixing brutality with determination without forgetting the melody while the whole sound has bombastic features. Maybe not super modern anymore but sure as hell armed with the right metal attitude. More work is to come in 2024 according to the band but looking at their recent work pace that might take a bit longer. Still, very recommendable!
Release date: 20 November 2023