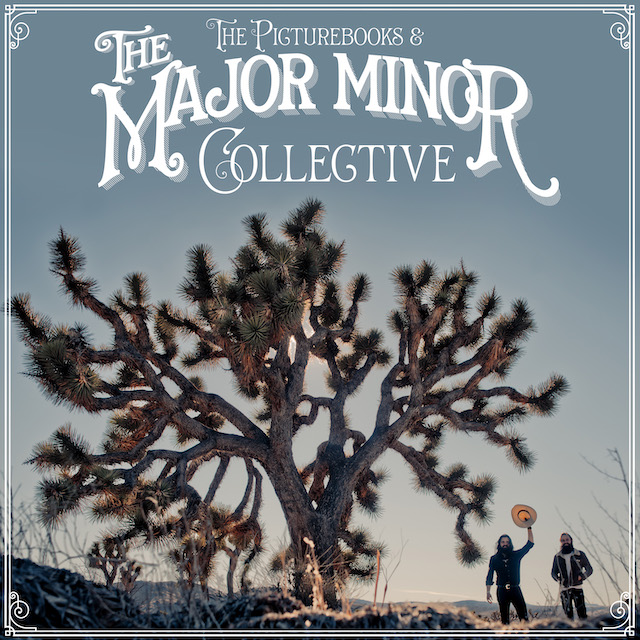 Review | The Picturebooks-The Major Minor Collective
Century Media
The Picturebooks is a German blues rock duo consisting of Fynn Grabke (guitars, vocals) and Philipp Mirtschink (drums) and 'The Major Minor Collective' is their fourth album; featuring a very diverse list of guest musicians/vocalists. The music of The Picturebooks is definitely heavy blues rock and their fanbase is growing rapidly. I think that this new album will even be more to the liking of the fans.
DIRTY, GRITTY BLUES
'The Major Minor Collective' starts wild and ferociously with the song ,,Here's To The Magic" (featuring Dennis Lyxzen from Refused), a raw track with lots of heavy beats and great guitar riffs. Clutch vocalist Neil Fallon gives a nice touch to the gritty blues song ,,Corrina Corrina", which is followed by one of the highlights of this album ,,Catch Me If You Can". Chris Robertson's (Black Stone Cherry) voice is flawless in this heavy, dirty blues rock anthem and you must listen to this awesome song with full force; meaning turn up the volume!!
AN IMPRESSIVE RELEASE
,,Holy Ghost", is featuring Monster Truck's Jon Harvey and is filled with short guitar solos. This track really has a lot of energy. So keep on stomping your feet and banging your head to this one! Lizzy f… Hale gives a stunning vocal performance in the emotional blues ballad ,,Rebel" as she really cries and shouts her soul out here and this one is my all-time favourite of this remarkable album. This surprising, awesome sounding album ends with two short instrumentals, ,,Again And Again" and ,,Song 12". If you are into "heavy" slide blues rock in the veins of Monster Truck and Clutch. But also Black Stone Cherry and Halestorm, then 'The Major Minor Collective' is a must!
Buy or die and play it f…. LOUD!!!