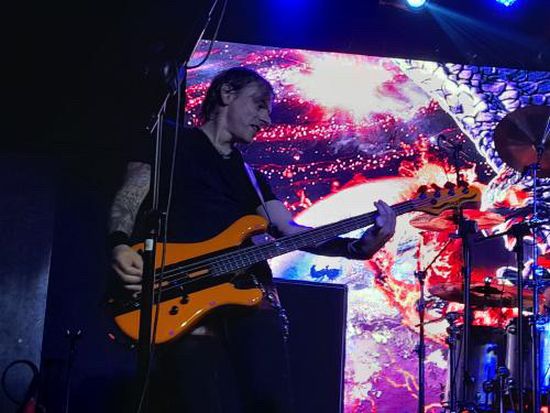 Exclusive | Primal Fear Latin America Tour Part 3
Tour Tales
As I was saying: I am sitting on the plane with the Primal Fear gang, writing again and we are almost ready for take-off. I guess I will see you in Colombia then…
ARRIVED IN COLOMBIA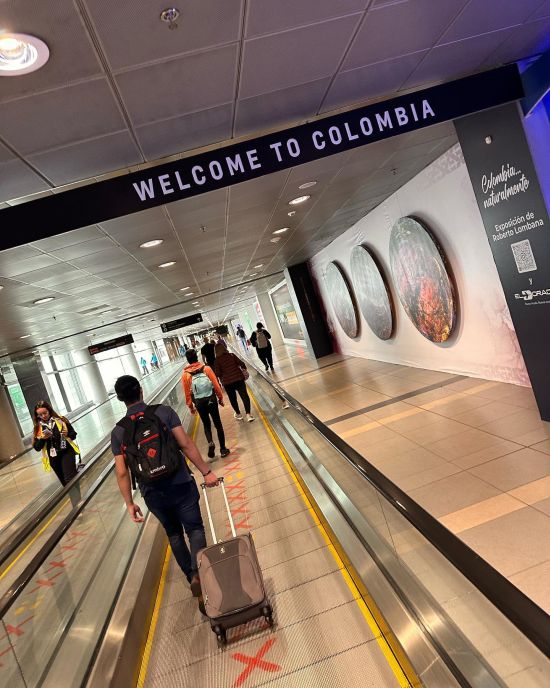 Arrived in Colombia and we passed through immigration pretty fast. I knew this airport from this series on National Geographic. It is a big airport and it was very busy. I didn't recognize anyone from the series though, haha.
Getting out of the airport there were a lot fans waiting and we took the time to take pictures and sign stuff, like almost every day. We had some securities there though as there were a lot of fans and we kind of blocked the road. We all got in the van and took off to the hotel. The hotel was nice but nothing fancy. The crew directly went to the venue to check things out. I went for a short sleep and grabbed a small bite.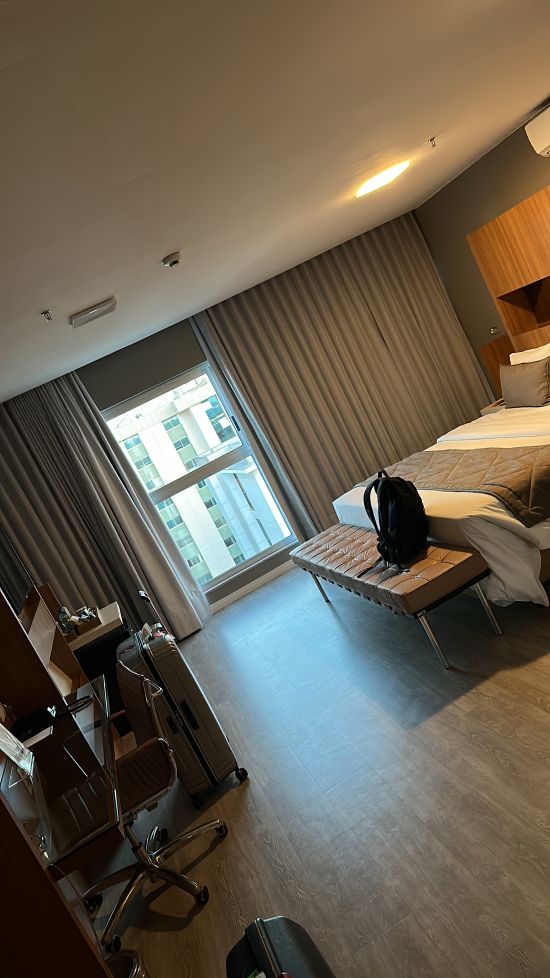 Then it was time to go to the venue, we decided not to go back to the hotel after the soundcheck. We stayed in the venue. It was a nice big theatre, many seats and when we arrived at the venue there were a lot of fans already waiting outside. It made us go through the park deck. It is not that we didn't want to take pics but otherwise we wouldn't have been able to enter the venue. Sorry for that! We did the soundcheck which was great and sounded great. Small bites and drinks in the dressing room.
SHOWTIME
Showtime…. Intro runs… we go on. Strangely I notice the volume in my sound on stage going up and down. So during the second song I tell my tech we change the amp. It is between songs so it has to go fast, but hey Cedric works for Doug Wimbish and many more so he knows what to do. The second amp is connected and a new spare amp is put on top of the other two. We are halfway through the set when I notice that I have no sound at all, I only got some sound of the monitor, when I look to the right where the amps are…. A big cloud of big thick smoke….
Amp number two is done. It takes out the whole right side of the stage. So Ralf's in ear system and Tom's Kemper are off too. Nothing is possible for a short while. They check what is wrong and after like a minute they have fixed the problem and we can continue. The audience reacts great and it is a pretty handsome view to see this theatre full. The set ends and where we would normally continue with the encore, this time we don't. We change clothes, wait for the crew and then hit off to the hotel. We had a delay of 2 hours, we had a long day and we have a long travel day ahead. When we go in the van we take some pics, there is security but still we have to go.
We leave some disappointed fans behind but we cannot help it. We could stay for 3 more hours and still disappoint people unfortunately. Back at the hotel and straight to my bed.
OFF TO PERU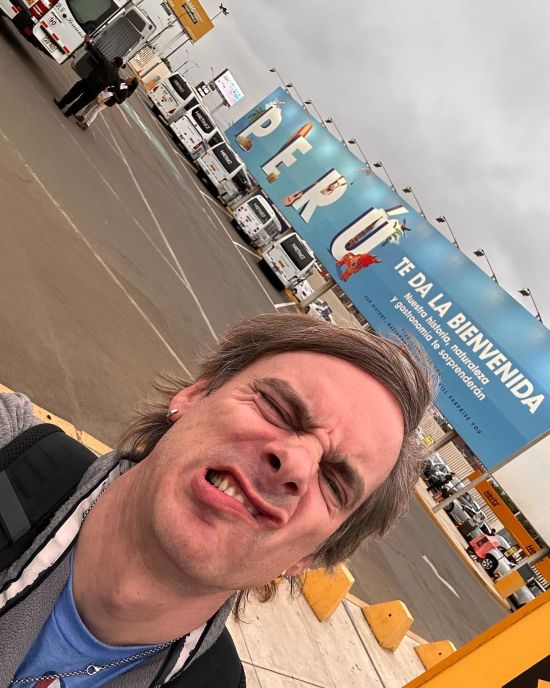 The next morning, we do breakfast but we all seem to have a bit problem with the altitude, sometimes it feels that you can't breathe. Some of us have a headache and others are still a bit sleepy. We have 30 minutes to get to the airport. We get there and there are some fans (already at the hotel there were some to say goodbye). The check in this time takes long and Julia has to give it her best to make it work. She does a great job and we are happy she was with us on this trip. We go through security and strangely enough… this time they take my drinks out of my bag. I know you are not allowed to pass through security with drinks. I could anyway all the flights we had in South America, however this time they took them away.
The check in took so long that it is almost time to board. The flight is with my non favourite airline Avianca but still we have a smooth flight. We arrive in Peru and we go through immigration, it goes fast although we didn't have the visa due to problems with the system. The obvious questions: what are you doing here, where are you staying, when do you leave and stuff. 5 minutes later I am through and on my way to get the luggage. That goes quickly mostly. Worst thing is that when going out of the airport you have to put everything on a scan again. Cedric gets caught every time with a banana in his bag. Yes, today again haha.
THIS WILL BE A HARD NIGHT
The promoter is waiting outside and after one hour we arrive at our hotel. It is a nice place again. Short break to fresh us up a little. We go to dinner and it is a terrific place. We tell cool stories from the road and enjoy the food and drinks. We decide to grab a few drinks on our way to the hotel and we end up in this bar upstairs. We drink something and hear a band play, so we go downstairs and there is a cover band playing. We order a pisco sour and enjoy the music they play. We hit the hotel way after midnight. Today was an easy day. I slept and watched some series. At lunchtime I went with the promoter and Ralf to the Pacific Ocean and had a great lunch there.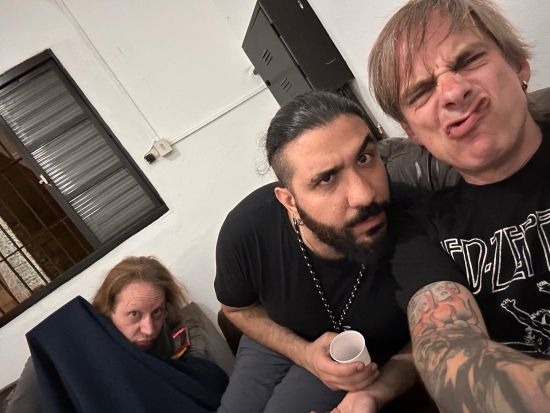 Now I'm back at the hotel writing this diary right before we are going to be picked up. This will be a hard night. We do the show and after the show we will go to shower in the hotel only to go down right after to go to the airport. Julia will help us but will not come with us to Mexico. The festival in Mexico is by another promoter and Julia will leave the tour to go back to São Paulo to work for Taylor Swift (or Swiss as we call her). We will miss her as she was a great addition to the tour! Even when we could be pain in the asses sometimes, she kept her cool and got things done. For a woman in this business not always so easy.
NO SLEEP AT ALL
The show went great, from the first second the audience was with us. As always, it all went by in the blink of an eye. The interaction with the fans was there, they sang as loud as we played. After show routine for some of us is eating pizza. I drink something and have a quick bite from the candies we have backstage. Then it's time to go out and meet the fans. The pics are made, signatures given and we get some great gifts from the promoter and fans. We get Primal Fear `Code Red' coffee and a coffee mug, from a fan we get a beanie from Peru, a typical Peru Beanie. Then it is off to the hotel.
To give you a quick idea. We were at the hotel at 0:30 am, lobby call 2:30 am … what do you do? Sleep? I decided not to sleep. I packed my suitcase again and switched some things, I took a long shower and played some games on my iPad. At 2:00 am I went to the lobby and waited there. There were still fans waiting outside of the hotel. When everyone was there, the fans came for pics and autographs. We jumped in the van for a 40-minute drive to the airport. The city was kind of silent especially traffic wise, that changed at the airport. A lot of traffic and so many people.
They were not letting us in, first we had to show our passports, a bit strange as Julia was not going to fly and was allowed in anyway. Sometimes you don't want to understand and especially not after no sleep and being tired.
A BOTTLE OF GATORADE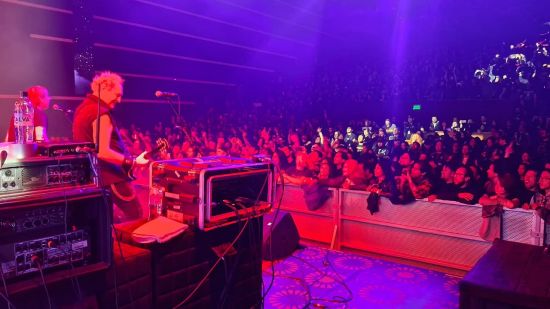 The line to check in was crazy long. Julia went inline and we waited next to the line till it was our time to check the luggage. That took 1 hour. Julia managed that all and then we went off to security. We said goodbye to Julia, again thank you for all you did!
The security check was easy. I tried again to fly with a bottle of Gatorade. The officer at the scan noticed the bottle during the scan and pointed the bottle to me, at least that is what I thought. The screen goes by and I am packing my stuff in my backpack again. He then gives me the Gatorade, he pointed to me the bottle fell out during the scan. It would be nice if the rule for that would change soon, drinks at the airport are expensive, not so much in Latin America but still, if I bring some stuff myself…. Pointless discussion anyway. Then we arrived at immigration. We didn't have a visa due to problems with the system before we came.
STRESS AT IMMIGRATION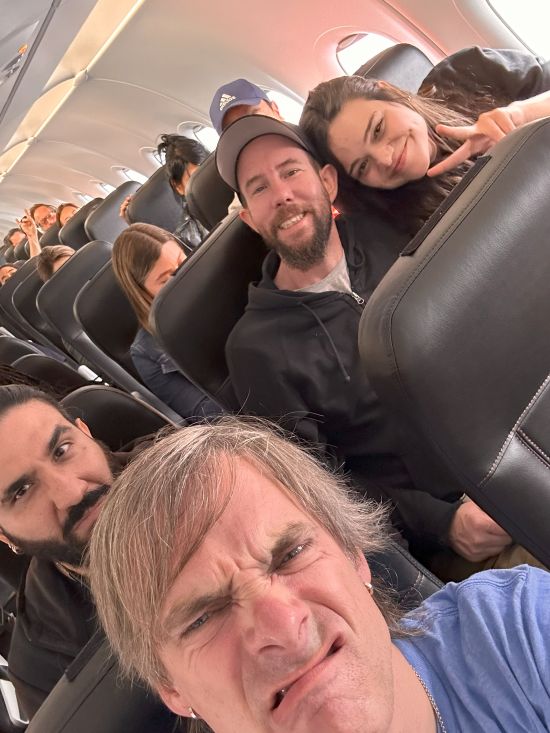 When it is our turn, we go all together. We have a letter from the promoter in Spanish explaining this and there are copies of the documents proving that and a copy of the proof that taxes are paid. Also, there is the money for our visa and it should all be going smooth.
Well, it is not. What I don't get is that this is probably daily routine for immigration. There is an agent who doesn't understand and takes us 5 from the band to an office. There is a woman who tries to explain in Spanish what the problem is. Well, we no habla español. So there comes someone who speaks English. Despite pointing to the lady who only speaks Spanish that we have a letter explaining it all, she doesn't read it… When we explain the English-speaking officer that we have this letter, he explains it to her. She reads it and then she demands more taxes. All no problem, we are just getting more and more in a hurry as our flight is starting to board already.
RIGHT IN TIME
We easily lost one hour just standing here. We have to write stuff down, give a fingerprint… not together or all at once, no each one of us comes after another. This takes time which is running out a bit. They tell us to go to immigration again and wait in line. Of course, this is ridiculous as we just paid all the taxes, the officer who stood next to it now refuses to let us pass. He pulls back Alex [Beyrodt] who tells him pretty loud not to touch him. The officer now wants us all to step back, we explain we are boarding and this whole circus costed us a lot of time.
The officer of course wants to show he is in charge and with the help from another officer we are allowed to go to the booths directly, all separated though. We arrive at the gate right in time for our boarding group.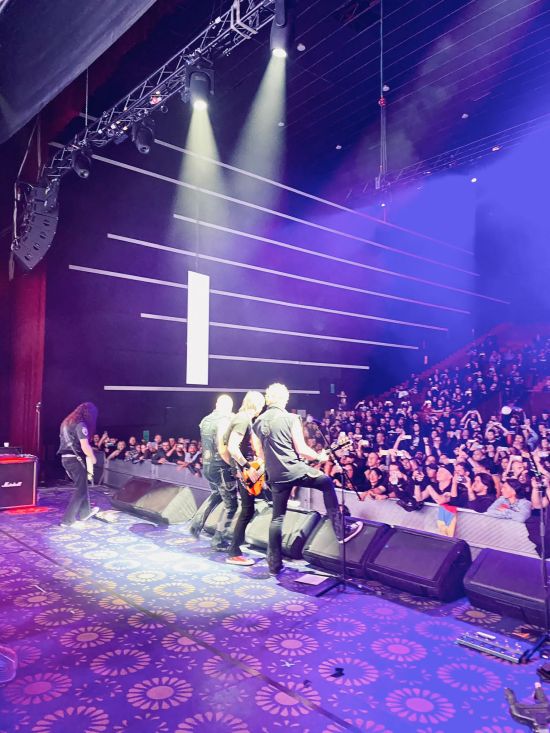 We are up in the air now and we still have to pass immigration in Mexico, this will be an adventure as well. We have an invitation letter from Mexico Metal fest and we might just have to pay taxes over our gear, those taxes will be paid back after leaving the country. I will tell you about how that went later.
TO BE CONTINUED SOON IN PART 4…
All photos made by / provided by Alex Jansen