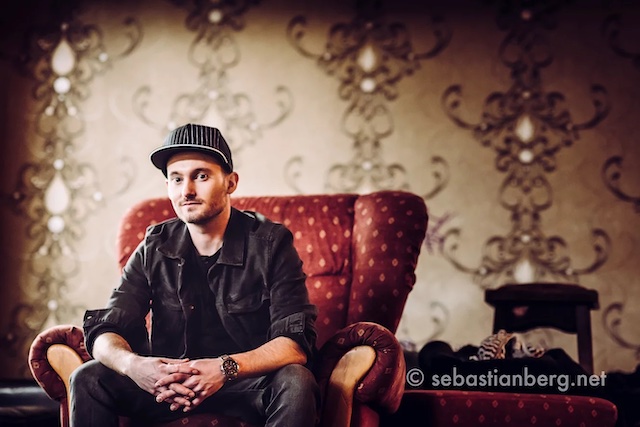 Spotify | 10 favorite Songs of Sebastian Berg
Drummer of Kissin' Dynamite
Recently HeadBangers LifeStyle's Lilo asked Kissin' Dynamite drummer Sebastian Berg some questions as an introduction of Sebastian being the new drummer of this well-oiled rock machine from Germany. (Read HERE)
Kissin' Dynamite released their excellent new, seventh studio album `Not The End Of The Road'.
Exclusively for HeadBangers LifeStyle, Sebastian selected ten of his favorite songs, which you can find on this week's HBLS Hotlist on Spotify. Including a short comment on each track.
LISTEN TO SEBASTIAN'S PERSONAL HOTLIST HERE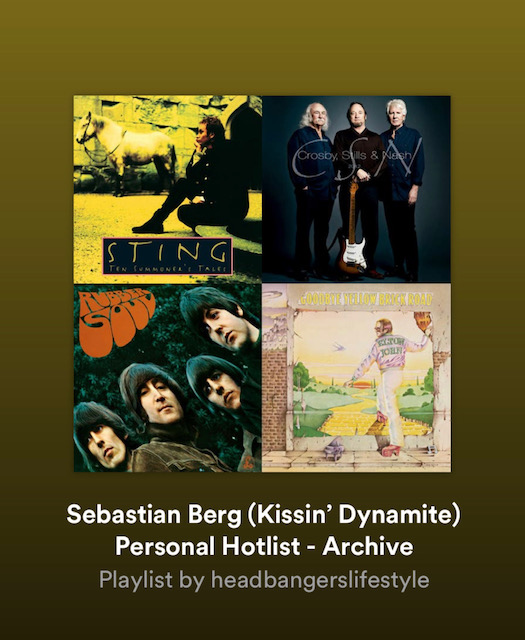 SEBASTIAN EXPLAINS
It was hard to choose because there are too many good songs on the planet. My top ten list is kind of a short overview of my influences.
CROSBY, STILLS & NASH – Lay Me Down 
I love awesome harmonies.
STING – Seven Days 
I love that album and the versatility of this artist.
ELTON JOHN – Goodbye Yellow Brick Road 
One of my first songs I listened to as I was a child.
THE BEATLES – Drive My Car 
For me The Beatles are extraordinary by any measure.
PHIL COLLINS – Something Happened On The Way To Heaven 
One of the best songs on my favorite album and my biggest influence as a starting drummer child.
TOTO – The Road Goes On 
That band was a huge influence as a teenager.
PINK FLOYD – High Hopes 
Just relaxing to hear and they wrote awesome music.
JOHN MAYER – Belief 
How can less be more? – Yes, it's possible.
DREAM THEATER – A Change Of Seasons 
The reason why I practiced my ass off.
KORN – Take Me 
I like this energy; Doubtless a big influence of performance.
Header photo by Christian Apwisch