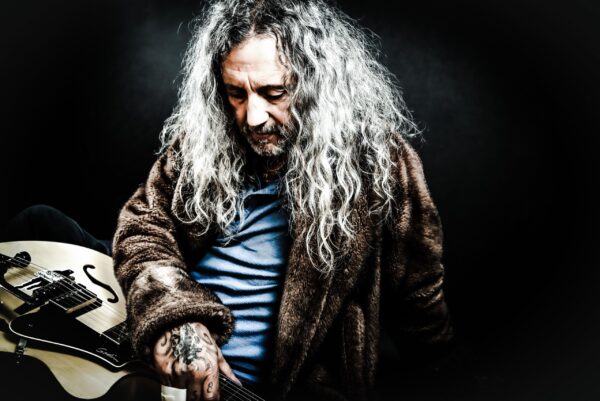 Interview | Singer, guitarist, songwriter Rob Lamothe
about Cross Country Driver, Riverdogs, his career and much more
Sometimes interviews turn into conversations and last a lot longer than planned. A good example is the one I did with singer, song writer, guitarist Rob Lamothe recently. Reason was the release of his new album 'The New Truth' with Cross Country Driver. A fantastic album he made with guitarist James Harper and his son Zander on drums, together with an impressive list of guests like Greg Chaisson, dUg Pinnick, Mike Mangini, his Riverdogs mates Vivian Campbell and Nick Brophy (who mixed the album) and many more. Besides that, we talked about remote working, genealogy, his family, the difference between being a musician in America and Canada, his attraction to water, his work as a crisis worker and much more. The conversation lasted close to two hours so what you are reading is a selection.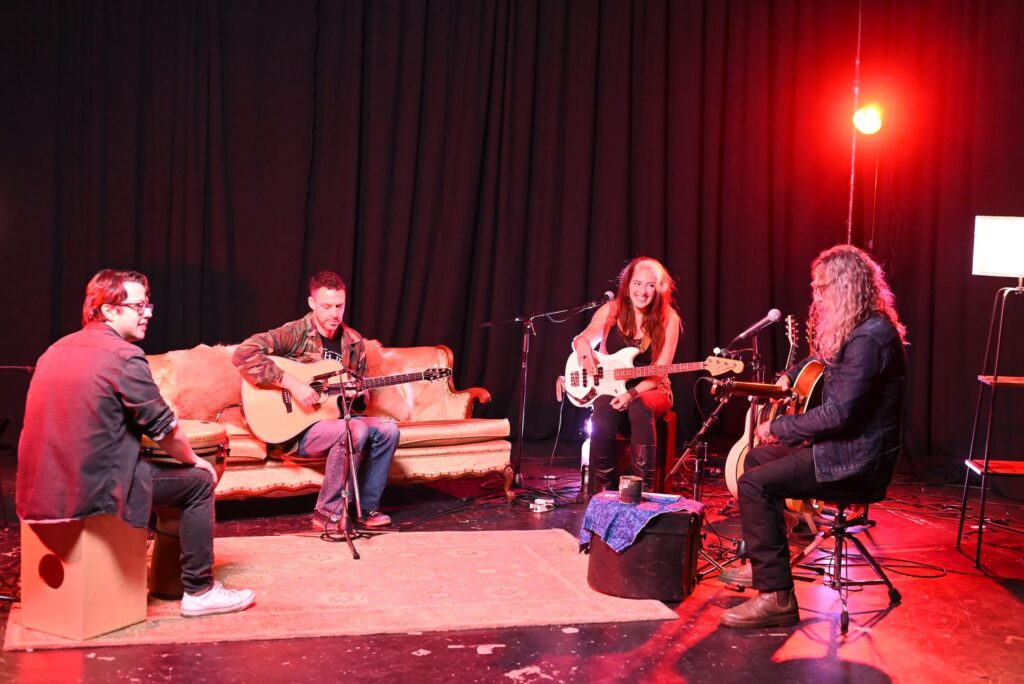 CROSS COUNTRY DRIVER – THE NEW TRUTH
What came first the band or the songs?
,,Absolutely the songs. It all started when James reached out to me and suggested to write some songs. Usually, I am not for that but the timing was just right. We started talking about bands we loved and realized that whether it was Badlands or King's X, they were all influenced by the seventies. And then we were thinking about The Allman Brothers, Free, Bad Company. It turned out we had a lot of stuff we liked in common musically. I asked him to send me something and he did send me some 5 rough ideas on demo and I liked it. I said 'give me creative freedom and let me see what I can do'.
I've done some remote collaboration over the last couple of years. I thought maybe to write some cool songs together, no thoughts about recording necessarily, certainly never making an album or having a band. It was a cool starting point and that's what happened. Zander came over to the studio like we did over the last decade or so. He on drums and I on electric guitar in the studio just rockin' out. That helps me to arrange the songs, figure out to feel verses, chorus, that is so helpful.''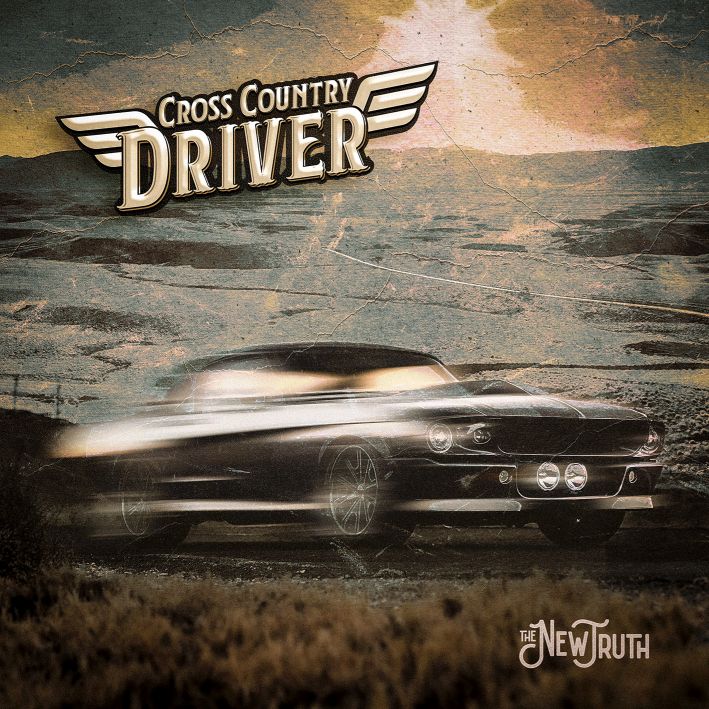 DIRECTION
,,The first thought was bands like ArcAngels, Badlands, King's X, maybe in the acoustic folk rock direction. Once Zander got involved it all became heavier but we liked that. At that point I forgot about the original direction which was amazing, being directionless. We talked about these seventies bands. They were self-indulgent, trippin' out on drugs and had a lot of money behind them. Their freedom started building like that, no idea where we were going with it.''
GUEST MUSICIANS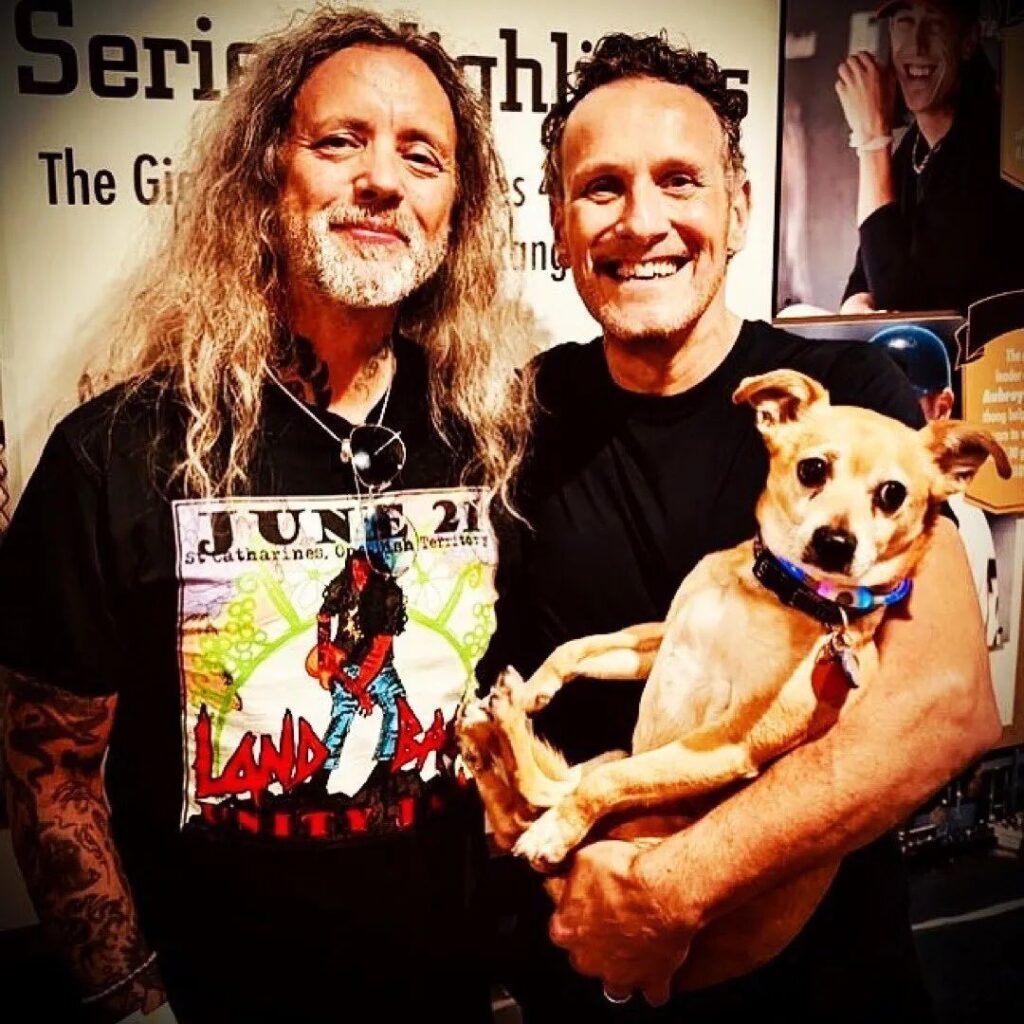 ,,We started inviting guests after finishing 3 songs. I was playing bass on some demo's, James' friend played some bass and at some point we asked Greg of Badlands, one of my favourite bands ever with Ray Gillen top 3 singer of all time for rock. So it started with the song ,,Wild Child'', it was rough, not done but we reached out to both Greg and Mike Mangini. When Mike heard it, he liked the direction, as did Greg. We made a wishlist as we kept writing towards the 13 songs we needed.
Of course, I wanted Vivian to sing with me on a song and play guitar. He played on ,,Risen'', which is about my teenage years. Everybody we asked said yes. dUg Pinnick took a minute but he said yes as well, and then it was quite a while before we got his tracks. But when they showed up they were so beautiful. On the wishlist were friends and strangers and everybody said yes. We didn't have a bunch of money, no manager, no label, nothing but the music and people said yes. There was no plan B. We might have benefitted from the downtime. I know we did in the writing because it took a while doing it all remotely.''
REMOTE WORKING
,,The only challenge was waiting for dUg Pinnick. It took a while you know. He plays like he is from another planet and sings like it, planet love. There was no deadline so there was no rush. I was super busy, making another record at the same time with my friend Logan Staats. I was deep into that record and playing guitar in his band, while Zander plays drums. The fast majority was recorded at my house as well so it didn't feel like it took a long time.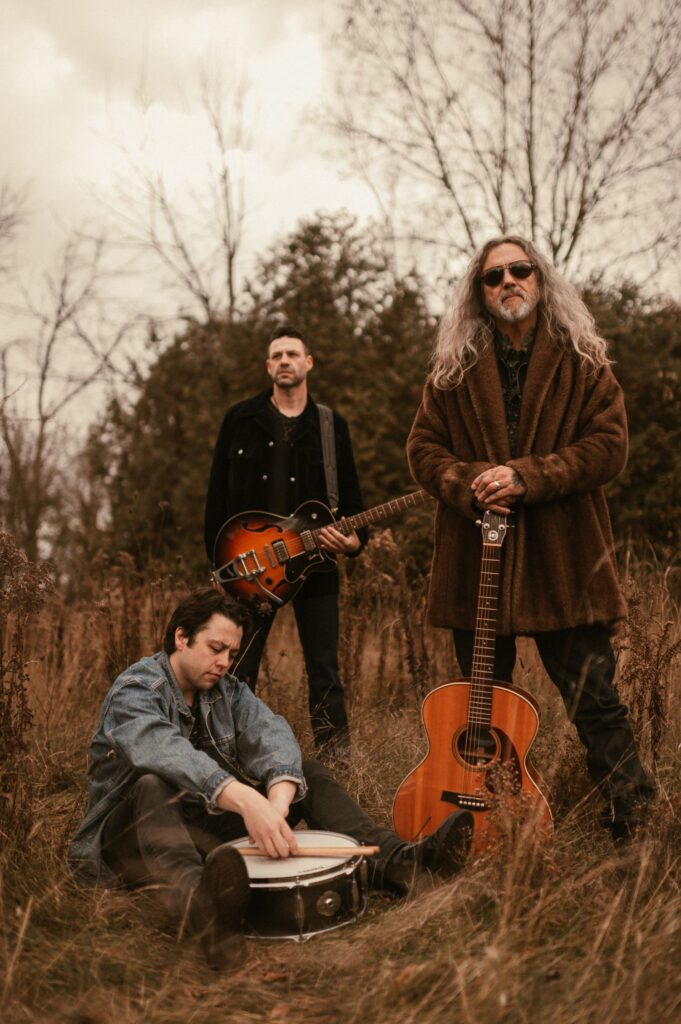 Funny, dUg sent us his bass tracks and on their own they sounded really strange, nothing like I ever heard. Same with Greg. You wonder how this'll ever work but when you put on guitar, drums, vocals, some keyboards it totally made sense and it was unbelievable. It was perfection. I'm constantly learning something new about recording and writing. You hear Greg and dUg and they are masters at what they do.
Another thing with dUg's vocals. He heard my vocals, I can't remember if it was the final or reference, and when I heard what he did it inspired me to sing differently. I was singing off of what he sang from me, it felt so amazing. I looked again at my vocals, it was a dream come true. Playing with players like that is a different world. Collaborating with new people is a breath of fresh air. Not that it starts to feel bad with Nick and Viv, not at all.''
LYRICS
,,This album is very much a concept album. The last 3 albums I've made were concept albums. Riverdogs 'California' was a continuation of stories from the debut album. The lyrics continued, some stories, some characters, histories, maybe about their sons and daughters. That's how I approached that. Then I made the record '…And The River Reveals Herself' with my younger daughter and my two sons and that was definitely a concept album. A lot of free thinking and free association. I had this mantra 'write without fear, edit without mercy' and put that into practice. On 'The New Truth' I really wanted to write about travel. I was thinking about crossing the continent like my family and many others have done. I was born in Southern California and my mom was born in Pennsylvania, had lived in Kentucky, New Mexico, Seattle, before California.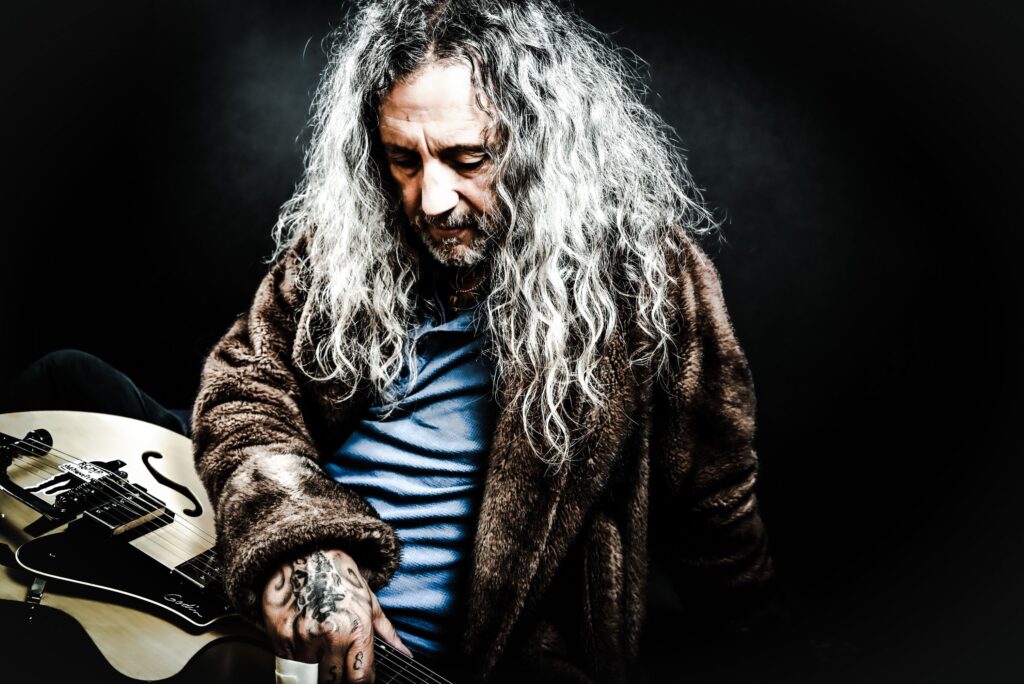 My dad's family made the similar kind of journeys including Canada. Some of them were kicked out because they didn't swear allegiance to the Queen of England and ended up in New Orleans. Family stories that were told, stuff I learned after my mum passed away. Things hidden for generations. Incredible stories after my mum passed away. Longing, searching, being lost, finding yourself, your home, your purpose it is all weaved through all the songs in all these different stories. Family legends and stories, so many relatives in the songs. I have lots more dramatic ones that are not on this record. What I didn't know was my mum tried to shoot one of her husbands but the gun misfired. Didn't know that when she was alive.''
ROB LAMOTHE AND CANADA
Longing, searching, being lost, finding yourself, your home, your purpose, was that the reason you moved to Canada?
,,Absolutely. I moved when my 1st marriage broke up. My ex is Canadian and she brought our 2 sons, 3 and 7 years old at the time, to Canada. So that's why I ended up here. Then I found out my mum was interested in genealogy. She interviewed people for years. On the internet you can find all kinds of information and one thing was that my dad's family got into trouble and was pushed to Arcadia (east coast of Canada).
At some point the country was forming, his family still didn't want to swear allegiance to the Queen and some ended up in New Orleans, Louisiana. There still is a Lamothe house there and a Lamothe vineyard. My mum found that out. Now I am up here, to be with my 2 sons and enjoying a happy 2nd marriage. I found out that there is still some of my dad's family living in Montreal which is cool.''
ENVIRONMENT AND INDIGENOUS PEOPLE
Why the interest?
,,Growing up in Southern California in the seventies it was all about environment, mother earth, save the whales, save the trees. I knew some real-life hippies and hung out with them. I was interested but never put myself out for it. We recycled, composed and thought it was okay. Up here, I'm an hour north from Niagara Falls, I can see the Grand River from my yard. That runs into Lake Erie, eventually flows into Lake Ontario down at Niagara Falls. I grew up on the ocean, so many of my songs are about water ever since I started writing songs, it has always been there.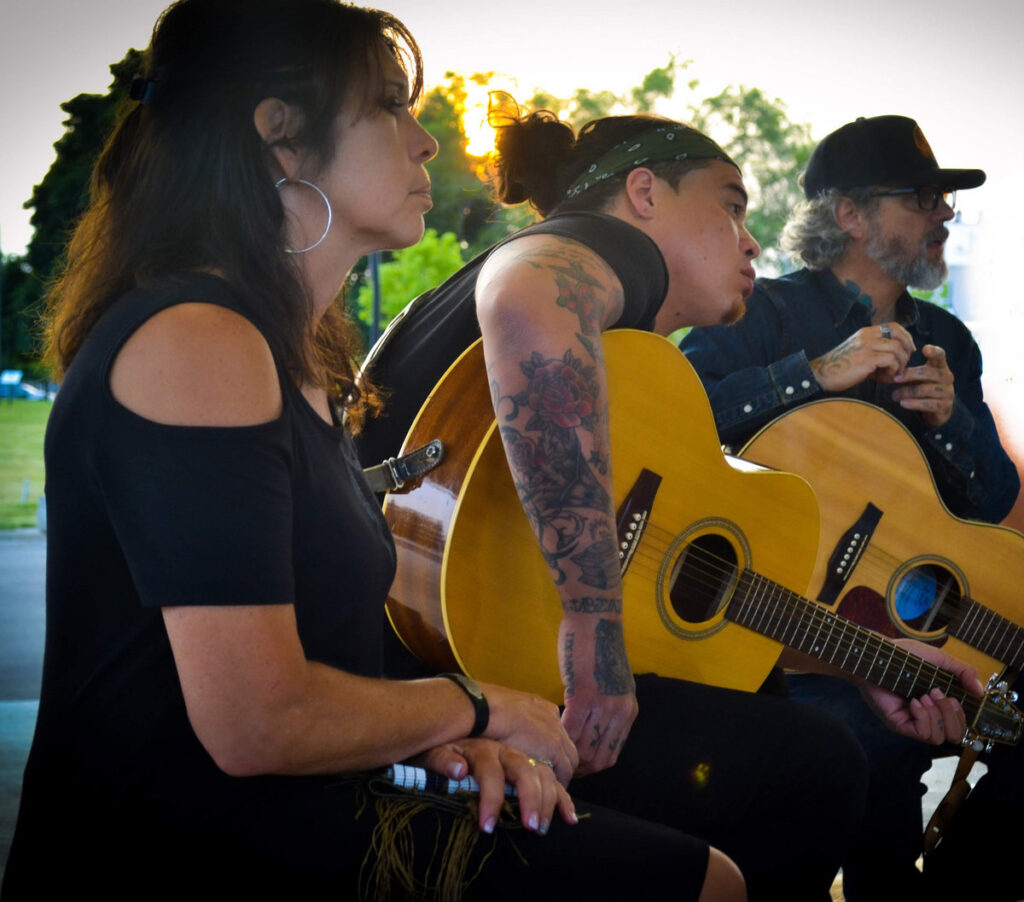 In 2011 I was invited to come work at the recording studio up at Six Nations of the Grand River territories, which is a indigenous community up the Grand River. I helped starting the school of Recording Arts, which is still running. And I started meeting indigenous artists coming into the studio. Sometimes they asked me to do some editing, or sing harmonies. I found out it is an amazing musical community. Ever since then I'm playing music, producing, writing for artists at Six Nations. It is my artistic community and has become my home base for music. Everything up there is about relationships, seasons, cycles, a different way of thinking.
We think so linear: school, education and keep going on that path and this is so incredible. First, I brought my linear thinking but here I learned time is different, more circular, seasonable. It has been an incredible experience. The environment is huge, it's all about nature, the relationship with water. It is a privilege to be welcomed in these spaces.''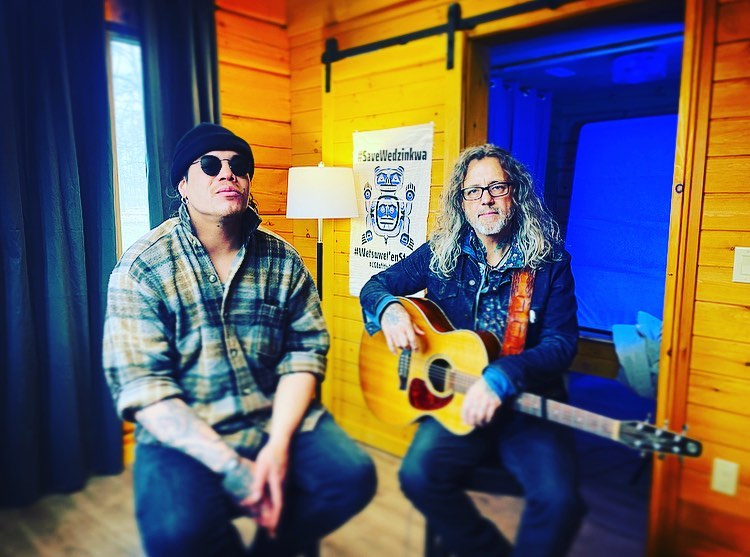 Does the work you do with Logan influence your own work?
,,What he does is more similar to what I do in my solo side. Good question, I'm sure we influence each other. It was at the opening event of the Six Nations community centre and the first time I heard Logan Staats. A guy with an acoustic guitar, started playing ,,Running Like A River'', I looked to my wife asking 'who is this guy?'. We became fans of each other and friends over the years. I started playing bass in his band, he guitar and Zander on drums. He has one of the best voices I ever heard and when his sister Layla came into the band, we started the three-part harmonies. When you play, talk, record as much as we do it must influence you… and we both started out as folky singer songwriters so it all went natural.''
MOST PROUD ABOUT
,,So many things. In the early days, when I still was a teenager, I played so many great gigs. In Phenomenon and in Aircraft, started by Robbin Crosby who ended up in Ratt and on bass Gregory Boaz (Tex and the Horsehead). And with other bands with Jake E Lee. San Diego local bands simply stole members, we had Warren DeMartini when he was just 14 years old. We had incredible musical communities and San Diego was a jumping scene. Then in LA, were I continued working with incredible players. At some point I thought my career was over and I went to Canada. First Hamilton, with no idea what to do, but it had a thriving musical scene. LA was super competitive, we had a major record deal, I was playing with Vivian Campbell, all the amazing stuff and then Canada, again an amazing scene.
I haven't done a ton in Canada because I always had Europe. Played great gigs there, been there numerous times, with my kids as well. It has all been an incredible musical journey. My wife and I hosted a local music night for years. Canadian legends played intimate shows and then I discovered Six Nations just up the river, it never ends. My whole career is a highlight, no joke. People still talk to me about the first Riverdogs album all the time. Somehow we nailed it, made a cult classic. My whole career is based off of that first album creating enough of a buzz I could build on it. I have a beautiful career and can keep going.''

Coming from San Diego, going to Los Angeles then moving to Canada. Was there a lot of difference in mentality?

,,What I saw was that LA was so competitive. Every rock band was competing for the next 250.000 dollar because that was what they gave to everybody who got signed by any of the major labels. Plus a publishing deal and merch deals so there was big money involved. You could play just one gig and the right person could see you. I had that happen. The first time I played an acoustic gig at the basement below the Coconut Teaser I got a publishing deal. If you're playing and there is a line to get into the club you're doing good. I was there in the heyday. I didn't like that part. It was scary because I'm laid back, although at times ruthless to moving music forward. The first time we went to L.A. we didn't get further than Manhattan Beach, an hour from Hollywood.
The second time we really made it into Hollywood, Studio City. My first wife and I married a few months before and we got in the middle. I left the great band Aircraft to try it again. The first night we arrived I went to a store. When I was paying for my food I looked up and the guy who put the groceries in the bag looked like Sebastian Bach, another one looked like Mark Slaughter and I knew I was in for it.
People were looking for nice voices and that saved my ass, plus the fact that I could write and took it serious. It wasn't great but it developed over the years and I got the songs that I wanted. I discovered how serious everybody was about look, stamina, songwriting, it was snarly. It was Mötley Crüe then Poison, Warrant and then GNR really blew it wide open.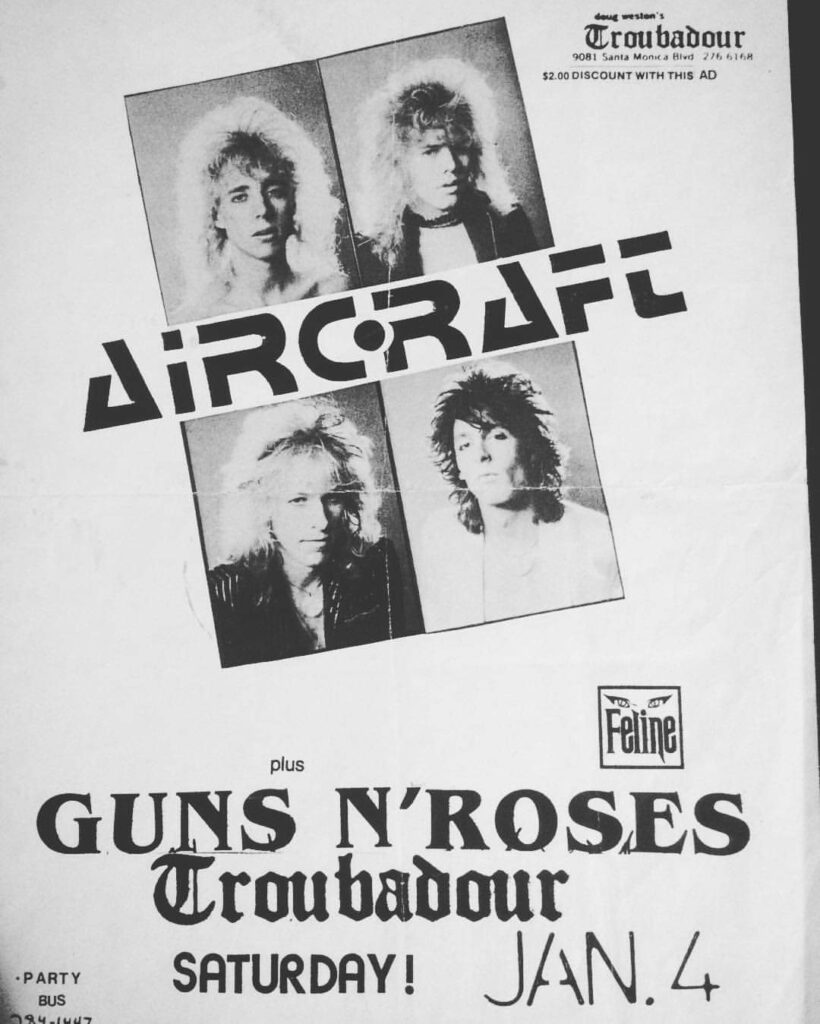 We once opened for them at the Troubadour and Axl had on the chaps and no pants. The sound system shut down and Slash just did a 20-minute guitar solo because for some reason his guitar system was still on. All the labels went after them. You knew who the talent scouts were and there were so many regular people fans could hardly get into the Troubadour. That competitive environment, there was no way around it.
I had to learn how to deal with it. I played with incredible people so I called Ronny Jones from my old band Aircraft and said he had to move to LA so we would be one of the best bands. He moved up and we were competitive. We got offered record deals, management deals but the band always blew up. We were offered a 300.000 dollar record deal from Chrysalis and then the bass player didn't want it. That's how it went. We worked all these years for it, we got close and then we blew up.
Now it's okay, now I'm glad, we all learned from it, we kept making music. Coming to Canada it was completely the opposite. Everybody was super laidback and was helping out. Everybody was offering help, get me gigs, asked me to sing or play with them. It was all about supporting each other. That works for me.''
It brings back the hippie in you.
,,Very much so. I'm thriving on acoustic. I had an acoustic guitar, there were cool venues long the arty part of town and I started playing out on the front steps and people would listen. My timing was excellent.''
YOU ALWAYS KNEW YOU WOULD BECOME A MUSICIAN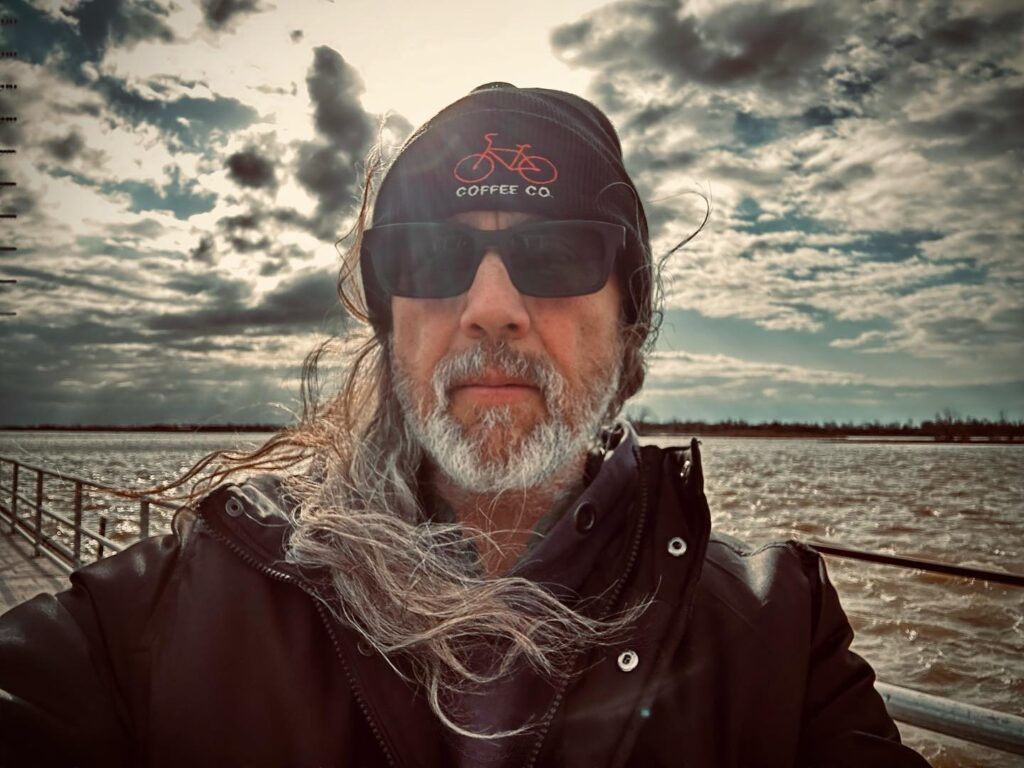 ,,No, not at all. I wanted to be a surfer as I grew up probably 100 yards from the Pacific Ocean. Other than that I didn't really know what I wanted to do. In my senior year in high school some of the local rock stars saw me with an acoustic guitar and asked me to audition and I got the gig, their guitar player was Robbin Crosby. The first gig was a house party with 500 people. I just stood there with my eyes closed playing every Montrose and UFO song we knew.''
How do you keep your voice in shape?
,,Some of it is luck to be honest. My dad had a beautiful voice, so some is physiology. All of my kids have beautiful voices and are wonderful singers so part of it is that. There was a time I didn't take care of my voice, or take care of myself I should say, and my voice paid for it. There was a time in San Diego I'd come out and I would be amazing… for almost a whole song. Then I started to get scratchy and rough, sometimes I did some cocaine to numb my throat, which of course is stupid.
Later I had fantastic training and I still use these technics. Gary Catona, a speech therapist who worked with a bunch of stars, developed a program called voicebuilding and he helped me sing when I was tired or sick. My voice is as good as it's ever been and I can even do screams. I just felt it and it was super fun. And don't forget good nutrition, exercise and be nice to myself.''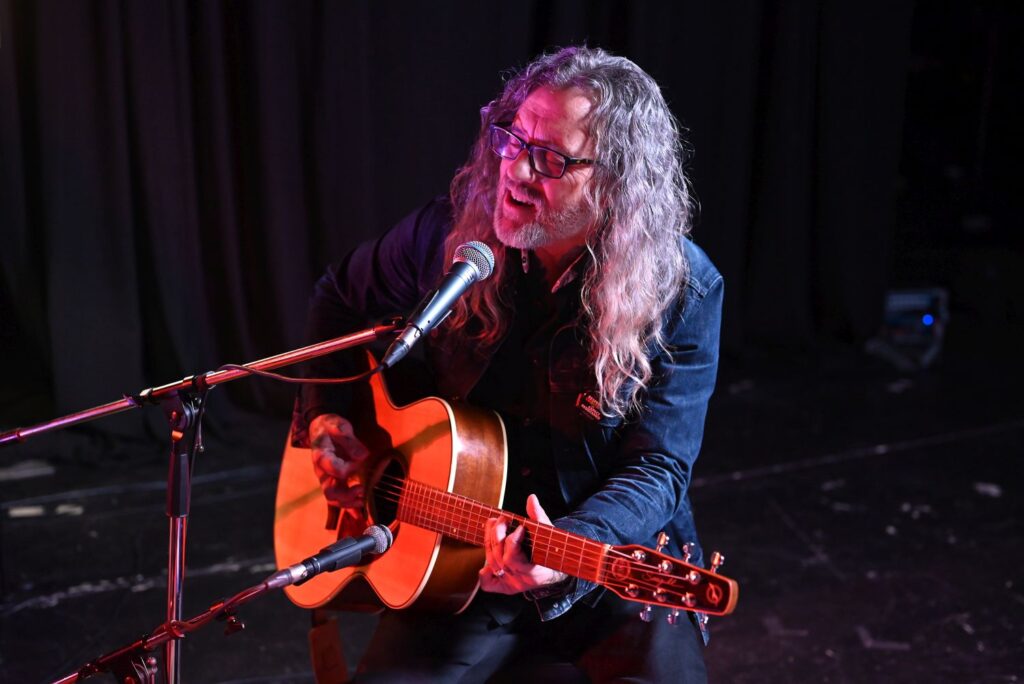 VOICE
,,I learned by damaging my voice. When I started everybody was looking for singers that could sing very high. Klaus Meine, Rob Halford, Steve Perry were the big ones, but I didn't have that kind of voice so I had to find my sweet spot. I never tried to up my range because I like the mid-range. Paul Rodgers and Ray Gillen are my top 2 favourites. Rodgers retains all that tone, which is not normal because as you get older your physiology changes. Glenn Hughes is a huge influence as well but he is out of this world. I just learned to sing better.''
ROB LAMOTHE AND RIVERDOGS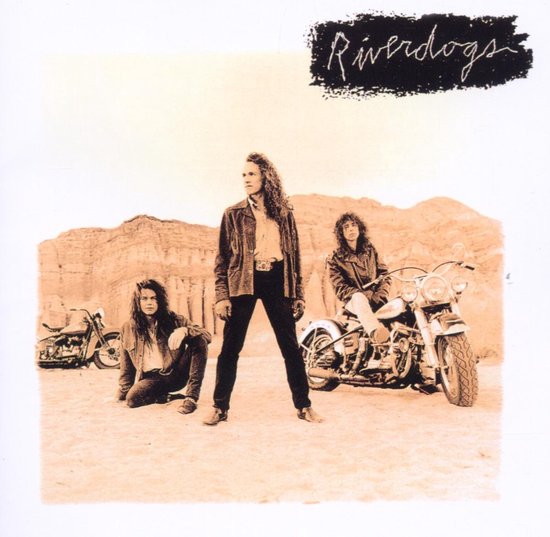 ,,That record changed the course of my life. I have so many friends in Europe, people I've known for 30 years. Never imagined I'd still be making music.
You know, in 2015 I would resign from a job I did for 5 years. I was a crisis worker, loved that job and did music in my spare time. After 5 years I wanted to go back to school and get some sort of certificate and get a job to make some steady money. In September 2015 I resigned from that job, I loved the job, the people I worked with, my clients, still know lots of them.
Two months later Viv reaches out to Marc [Danzeisen] and Nick and I and our manager, and said that Frontiers was wondering if we wanted to make a record. That's how we got to make 'California'. We've written it in a way we'd never done before. We were all together in a room and I wasn't the songwriter leader. It went all so natural. Funny if you know I was ready to go back to school but it wasn't meant to be, thank goodness for that.''
NOT ALLOWED TO LEAVE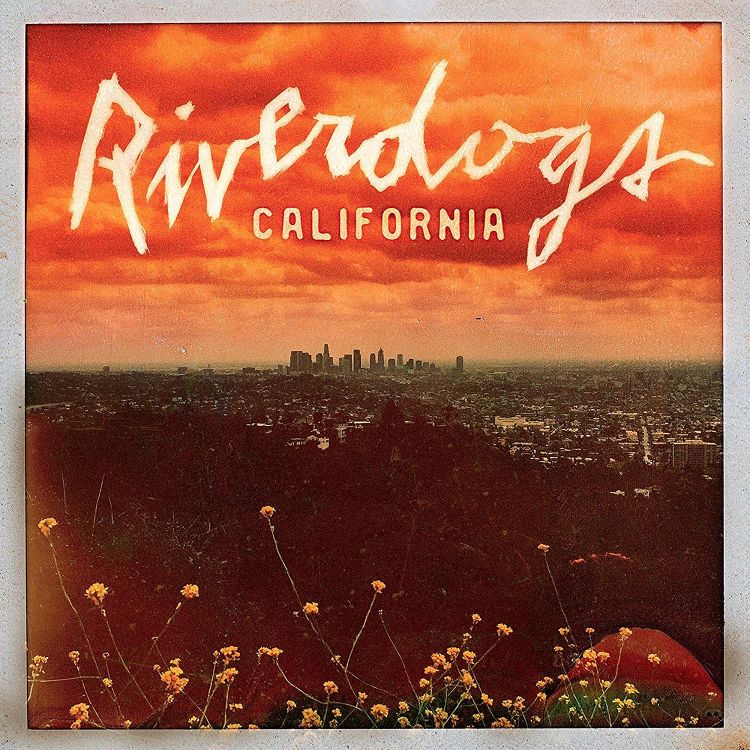 Any chance of a new Riverdogs album in the future?
,,When we made 'California' we first asked what we wanted to be. The label said they wanted an album like the debut. Someone was a little insulted by that, but we had a direction. Viv grabbed his old guitars amps, Nick the same bass. Everybody studied that album and we came full circle to creating what we all felt was a beautiful album. We all did it together, I want to leave it that way. I don't want to do another one, everything went perfectly, we were all at our A games. It came full circle, we continued the stories of that first album. That's where I'm at.
Before the pandemic Viv and I had plans writing some stuff together, him being the co-lead singer because he has a killer voice. It didn't happen at that time. Sure anything Viv and I do will involve Nick, our secret weapon. I can see writing and recording with him and Viv for sure. It's hard to imagine to do something live with Riverdogs, it is so expensive and it'll only cost us money. I feel really good where we ended it.''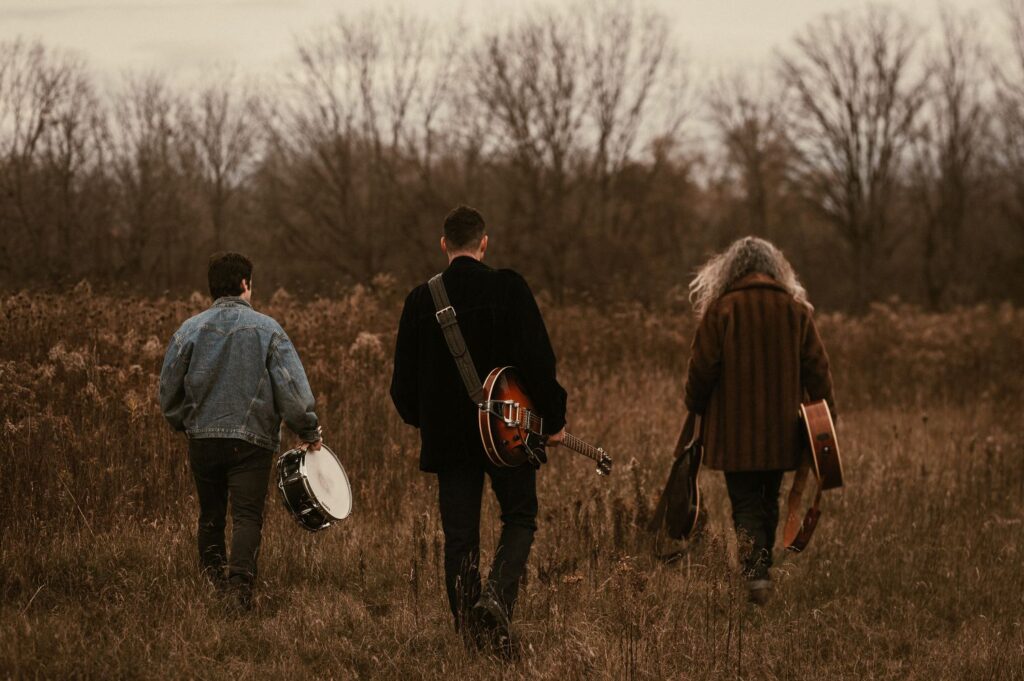 Header photo by Taysha Fuller